Team messaging made easy
Fewer emails and meetings, so your team can focus what they do best.
See Flock in action? Try a live Demo →
Enjoy Flock Pro features for 30 days No credit card required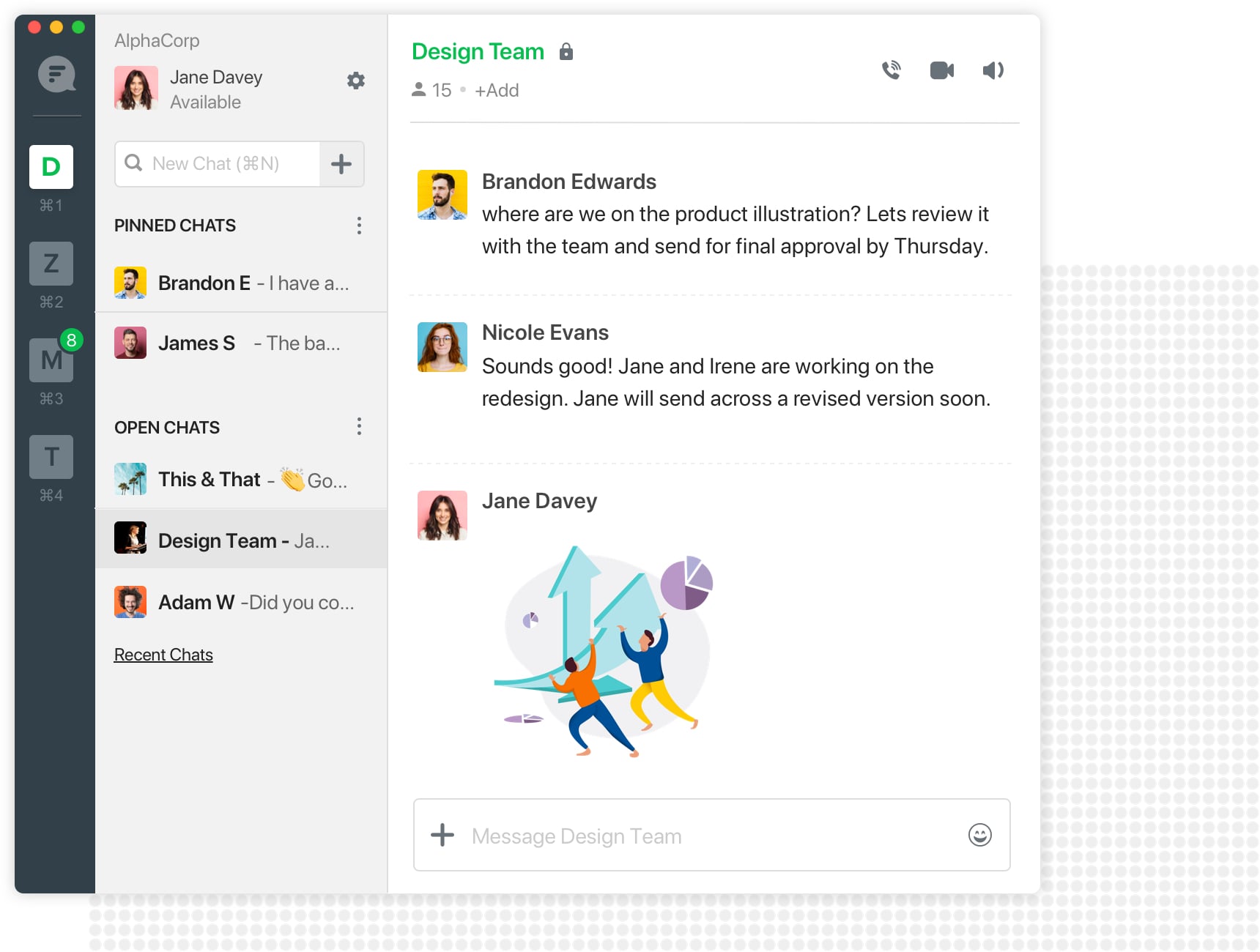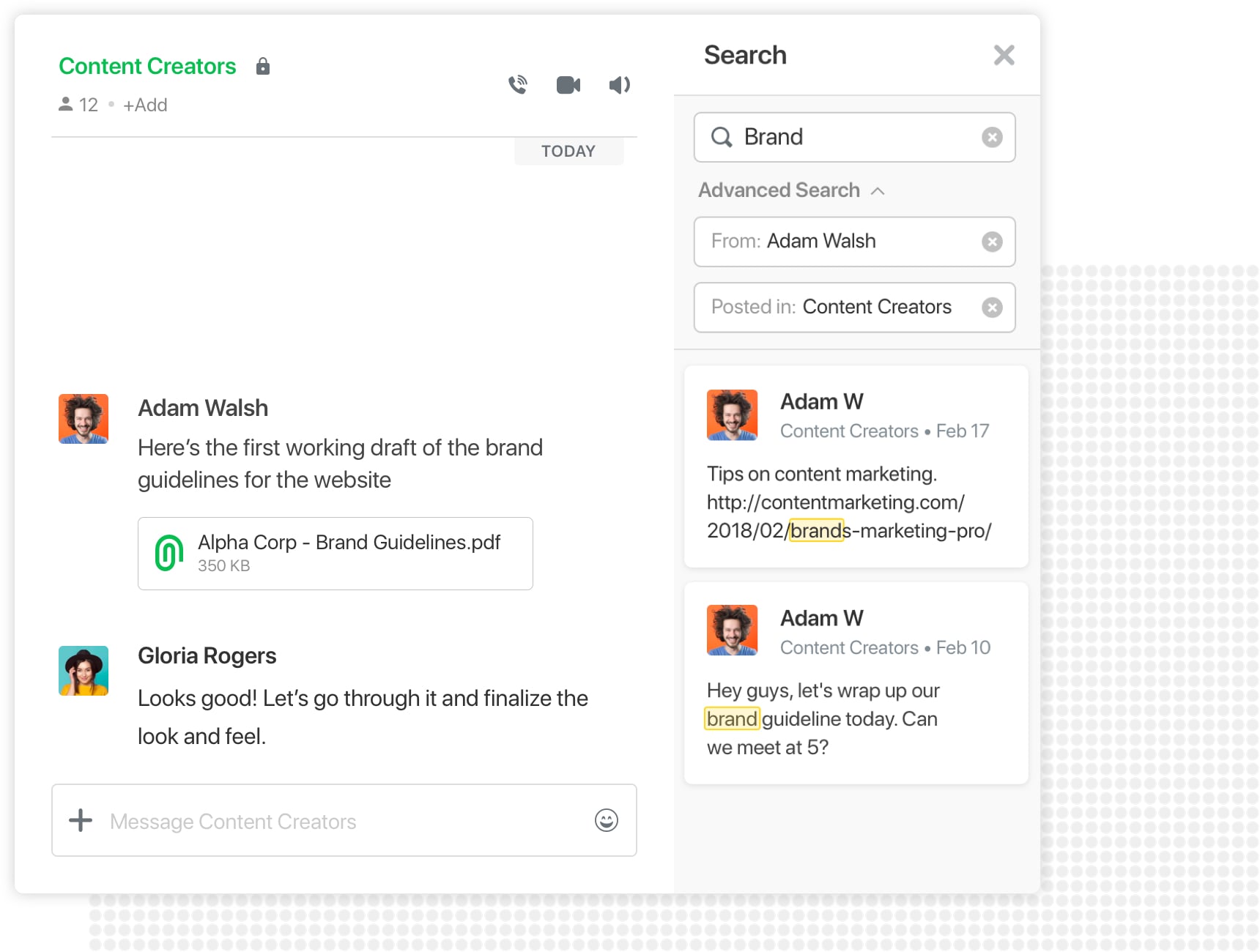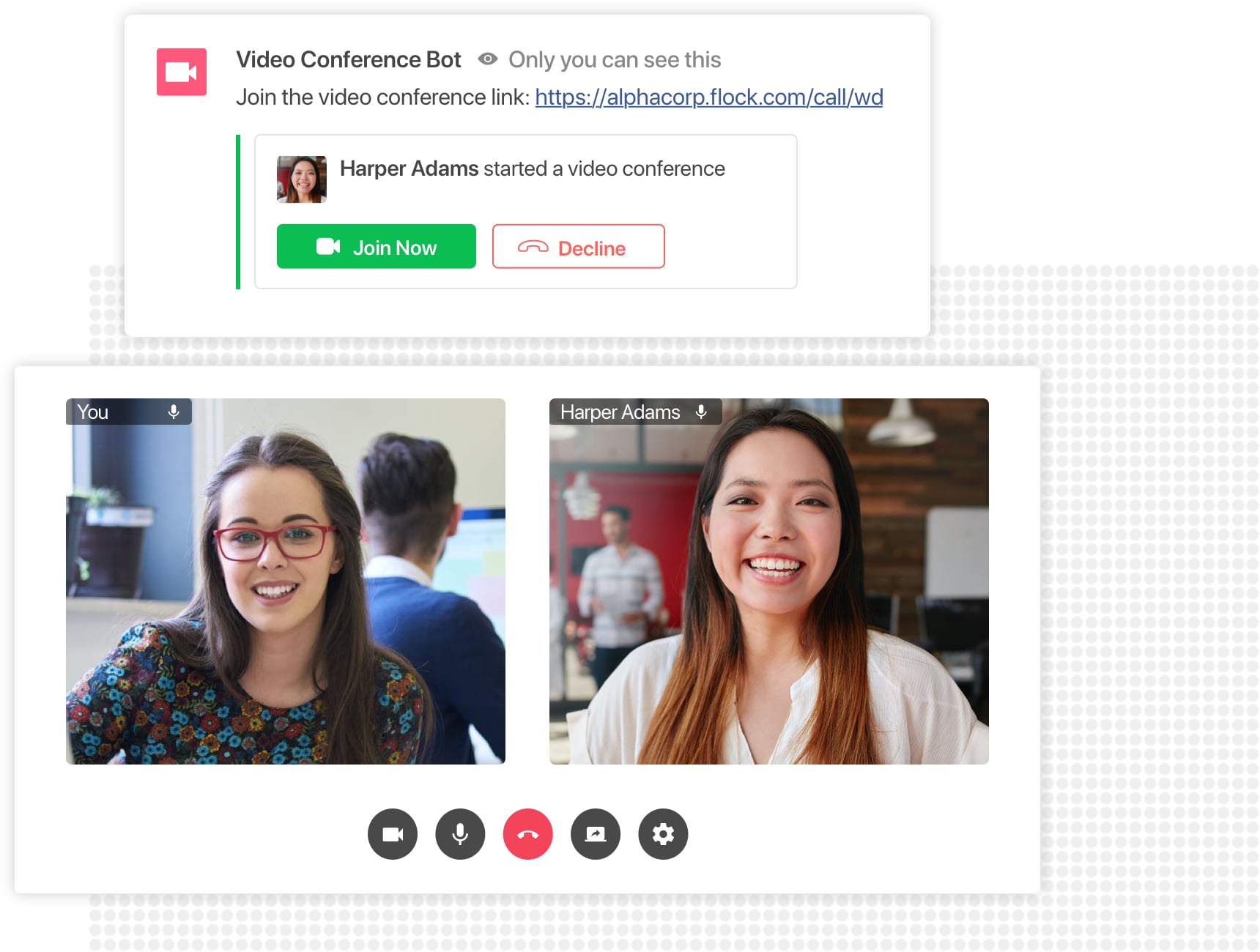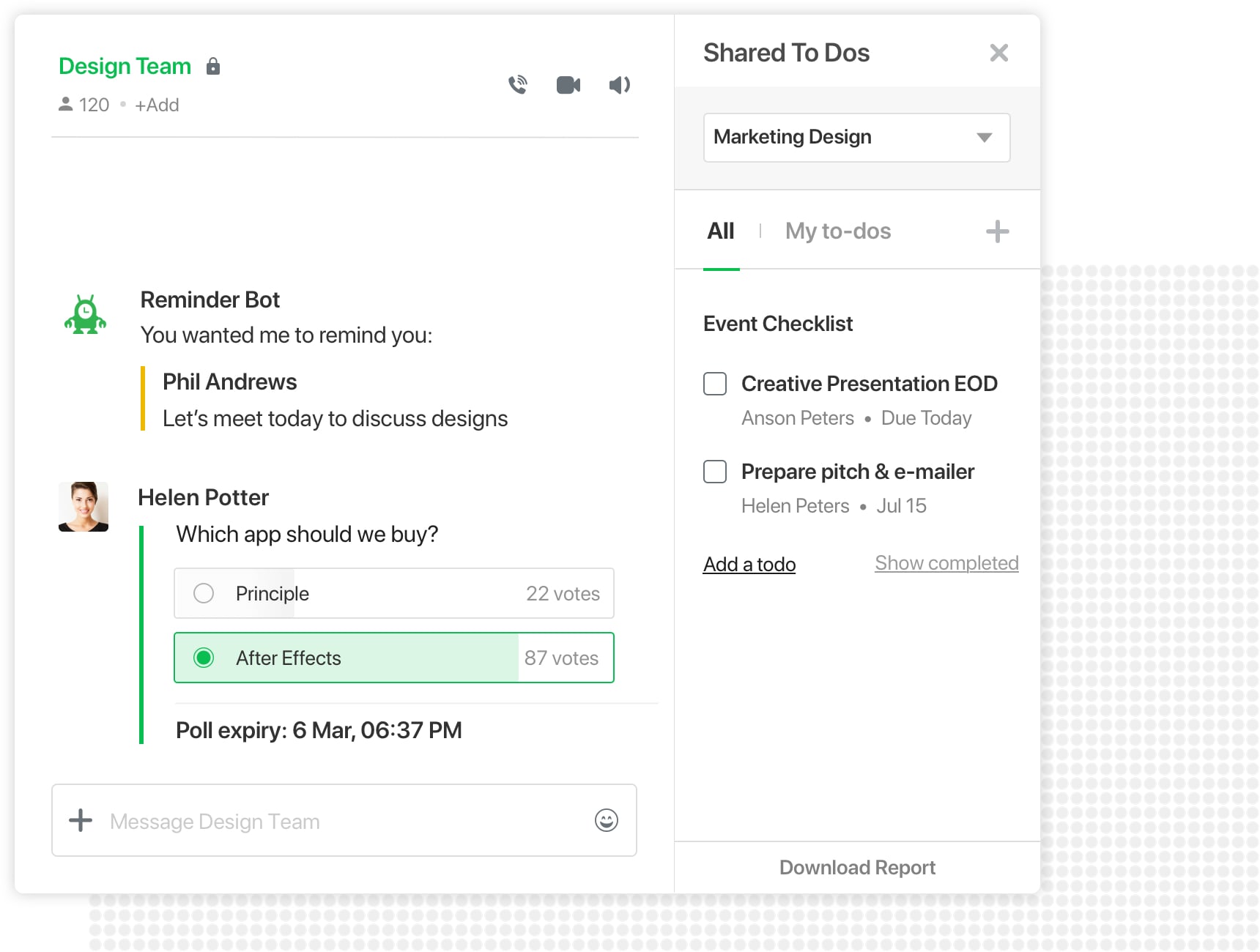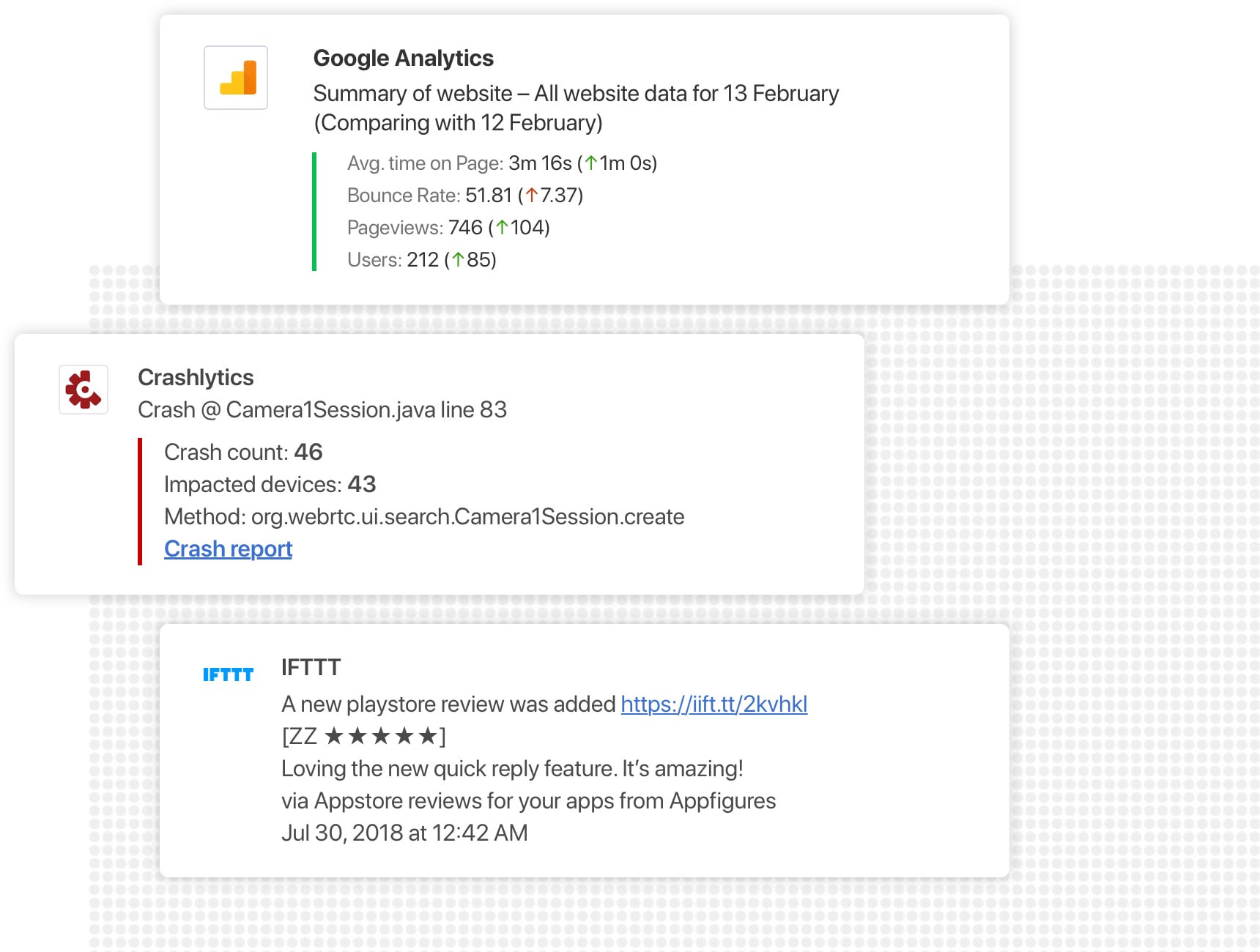 Bring your team together
Have conversations around projects and departments with 1-1 & group chats.
Easily find and share information
Find messages, files and links, no matter who shared it or when.
Conduct virtual meetings anywhere
Start a video or audio call and share your screen, even on the go.
Work better with our collaboration tools
Track tasks with to-dos, conduct polls, set reminders and share notes.
Integrate all your external apps
Connect all your tools & services and save time switching between tabs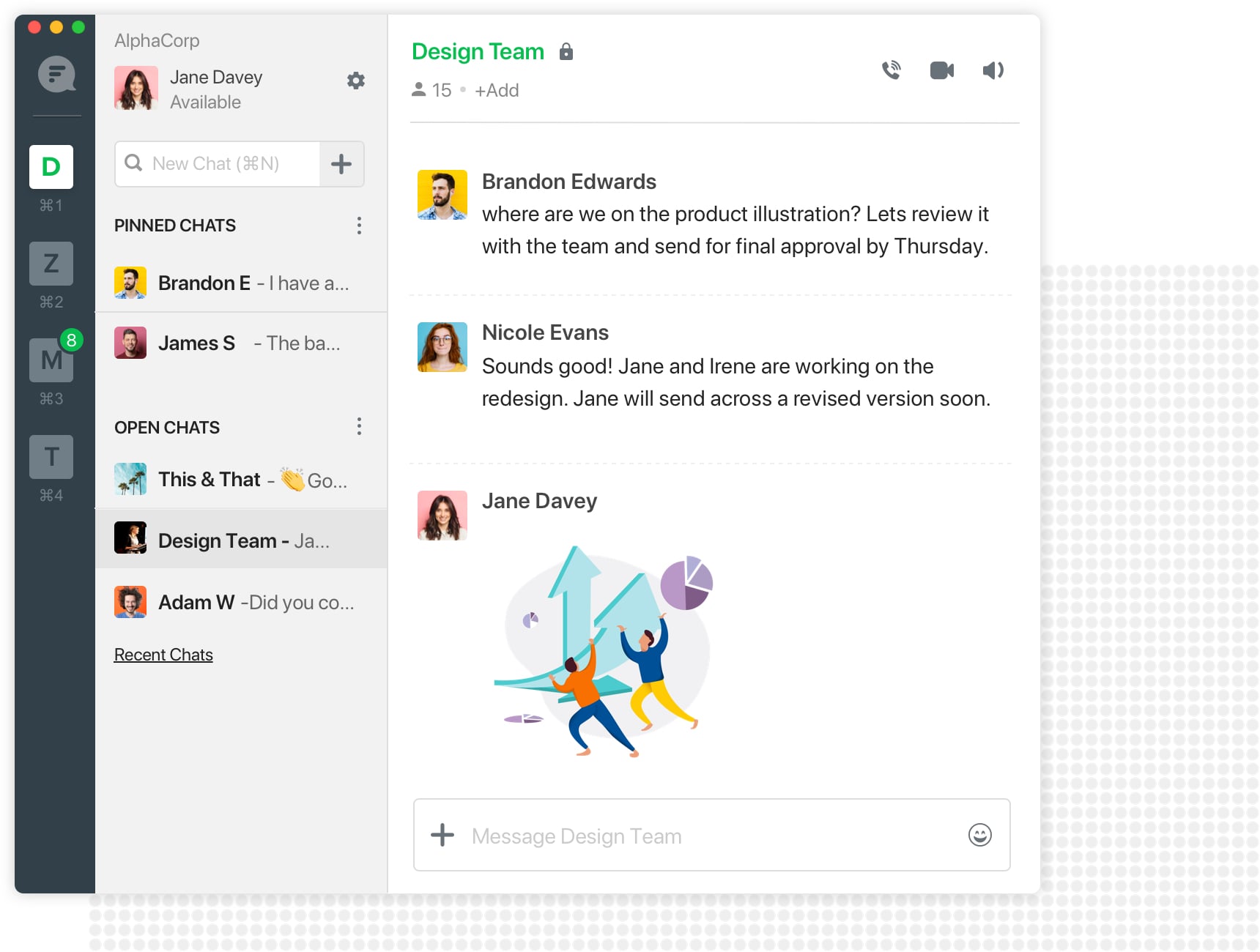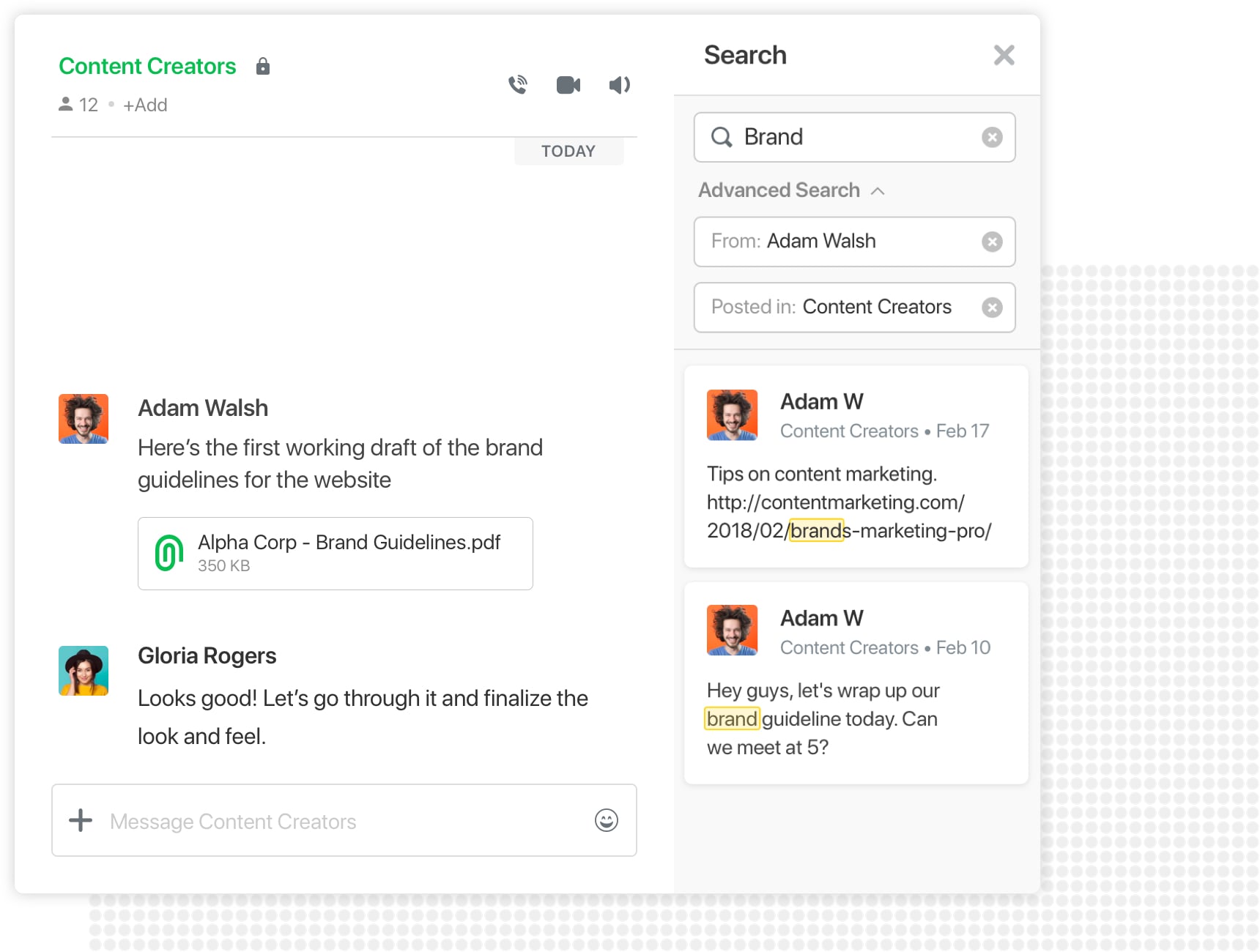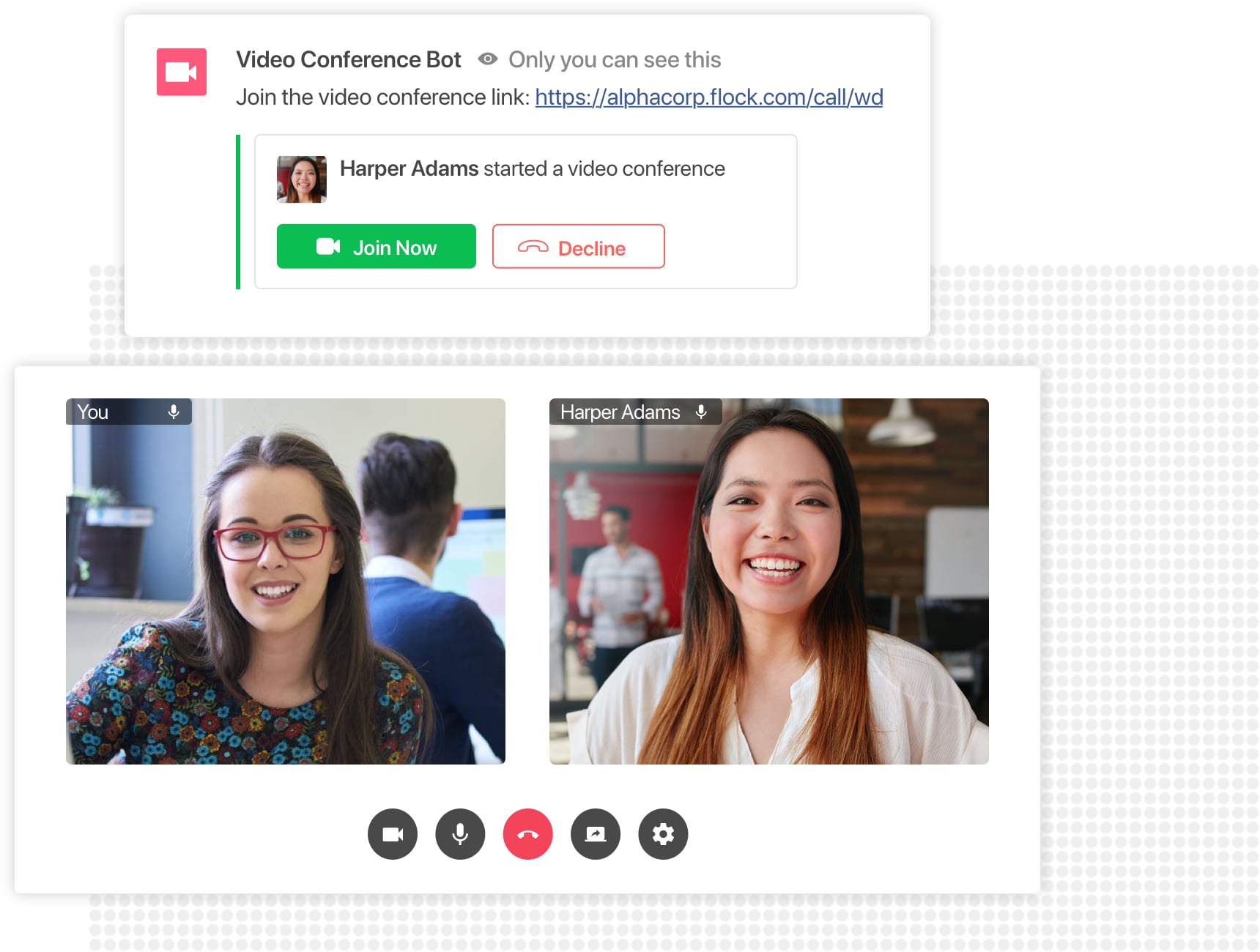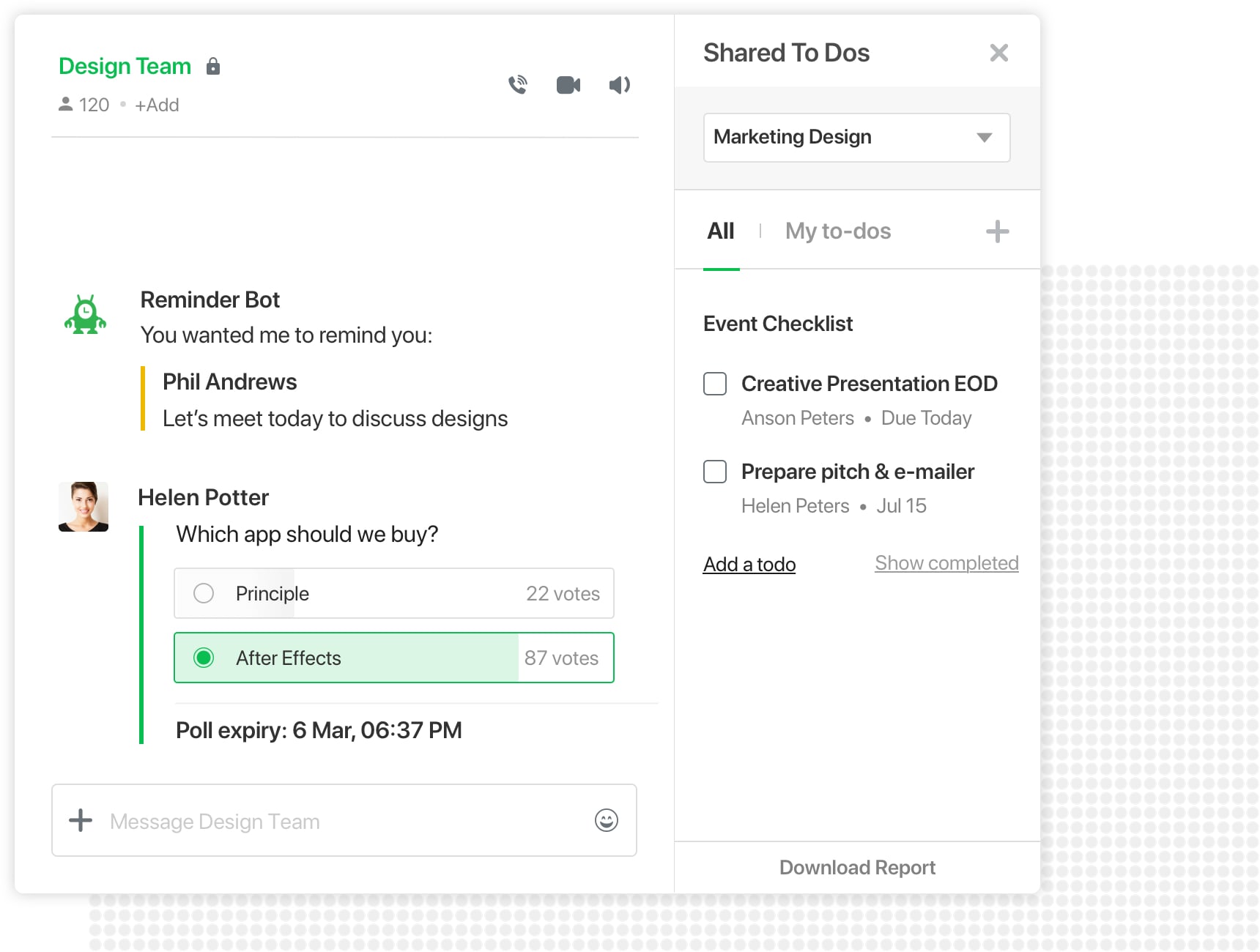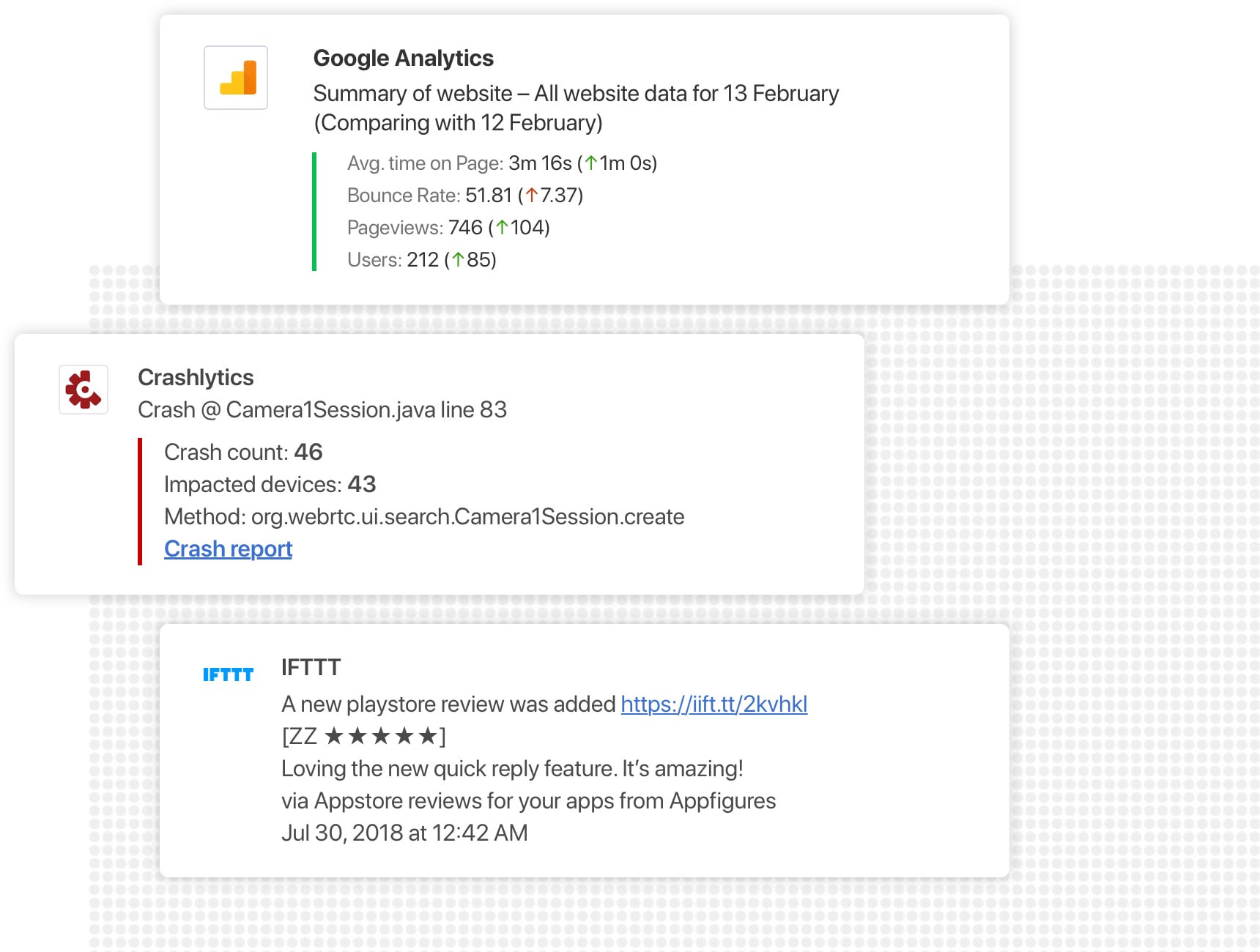 Flock vs Email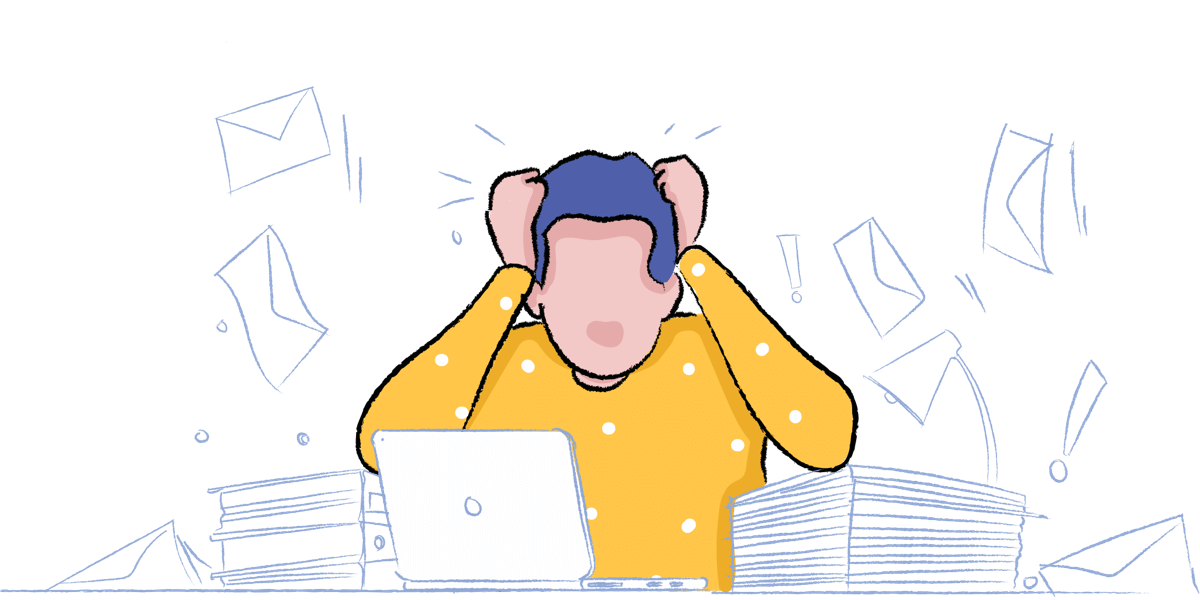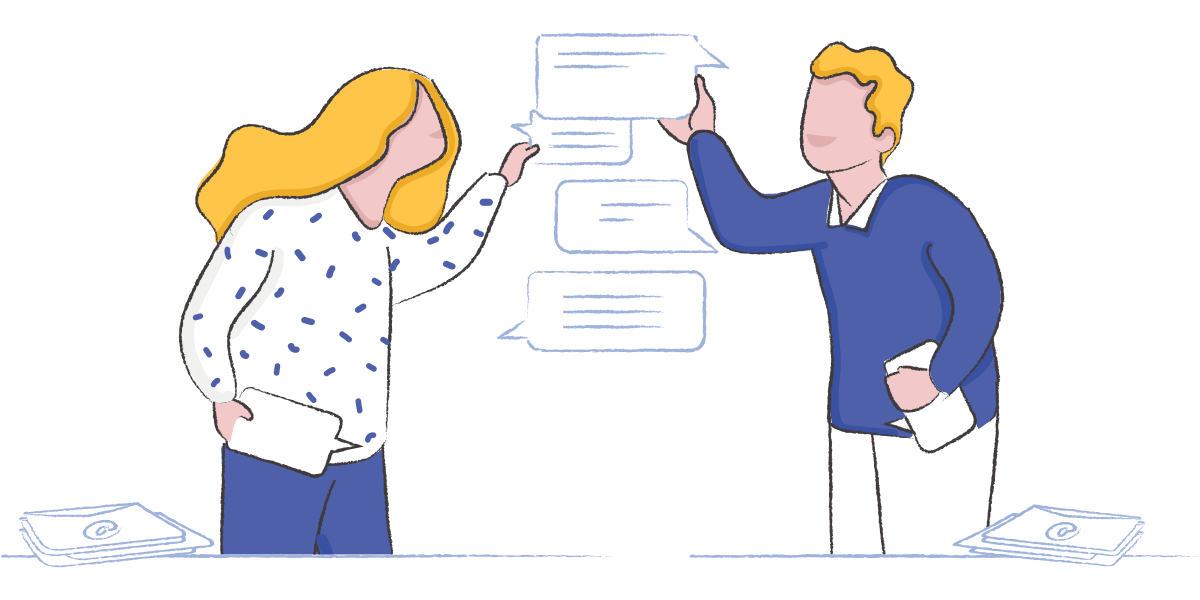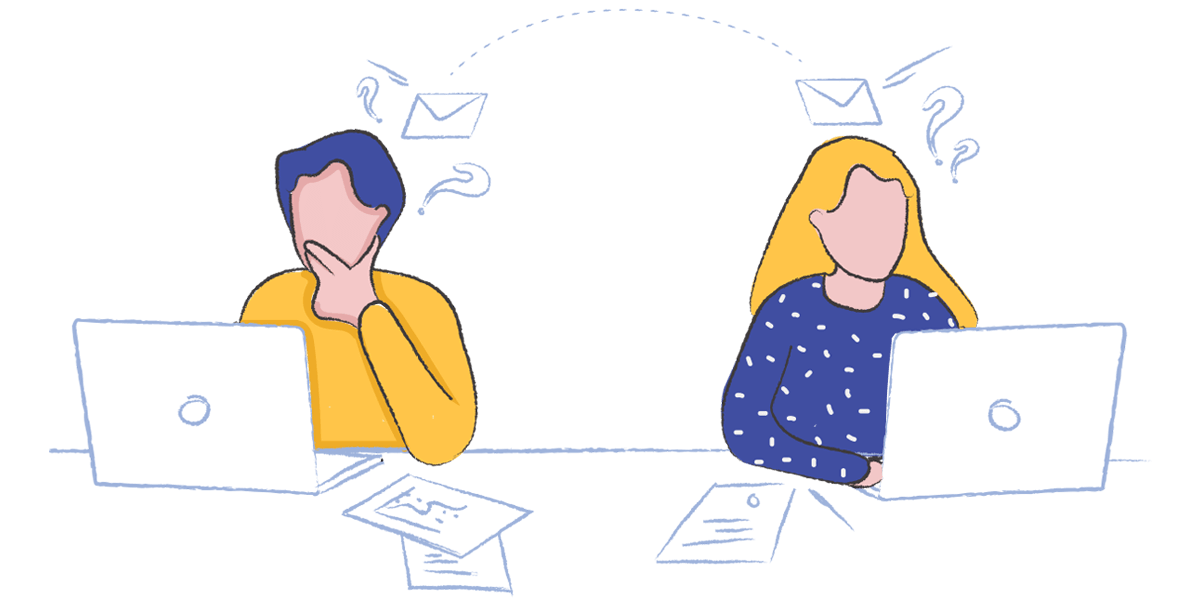 Quick decision-making and emails don't go hand-in-hand!
With fast-moving deadlines, waiting for hours to get an email reply can be frustrating. With Flock, conversations AND decisions happen in real-time!
Emails are too impersonal & structured for daily team conversations!
With work culture becoming more open, transparent and collaborative, emails just aren't the best medium for communication. It's time you switched to Flock!
Project discussions across multiple emails causing loss of clarity?
With dedicated channels for each project, your team will never lose track of discussions or information ever again. Flock brings it all in one place!
Flock vs Meetings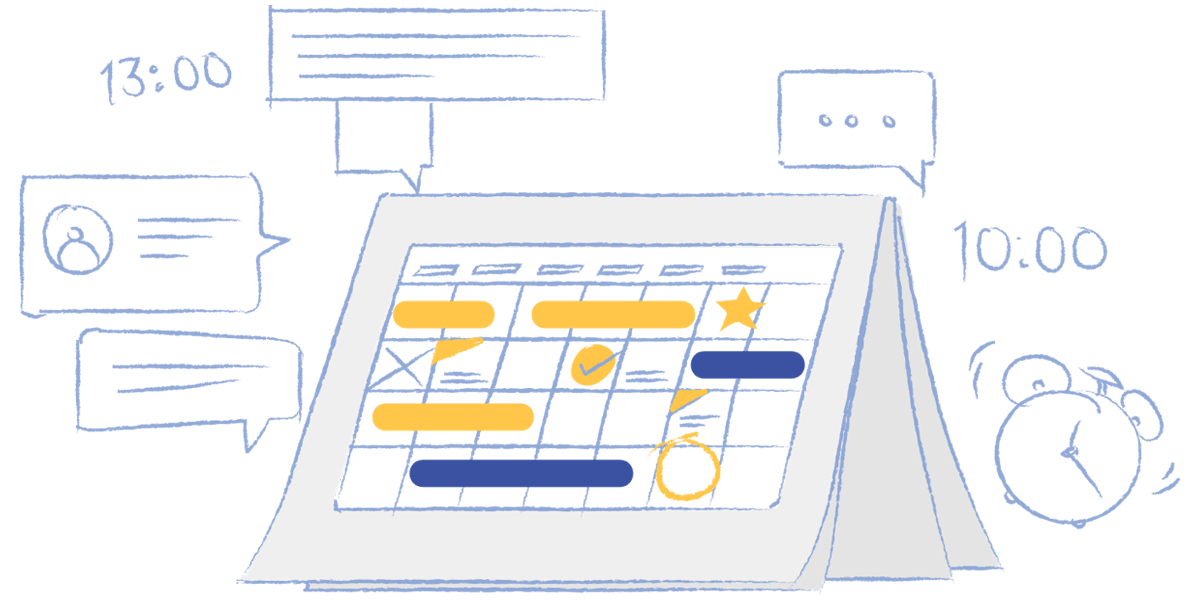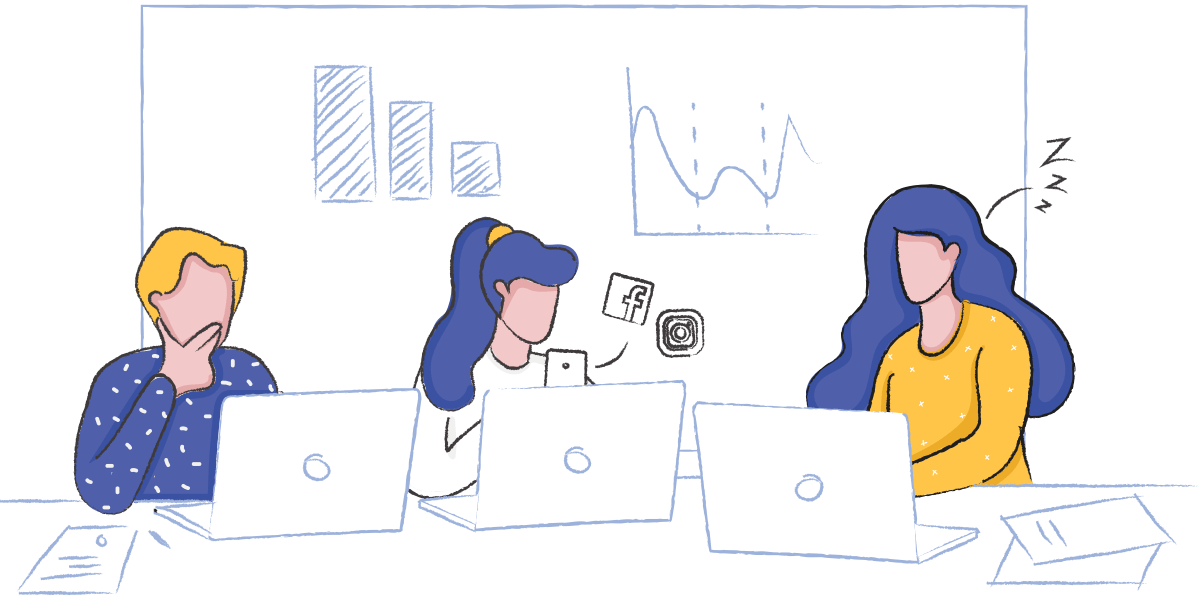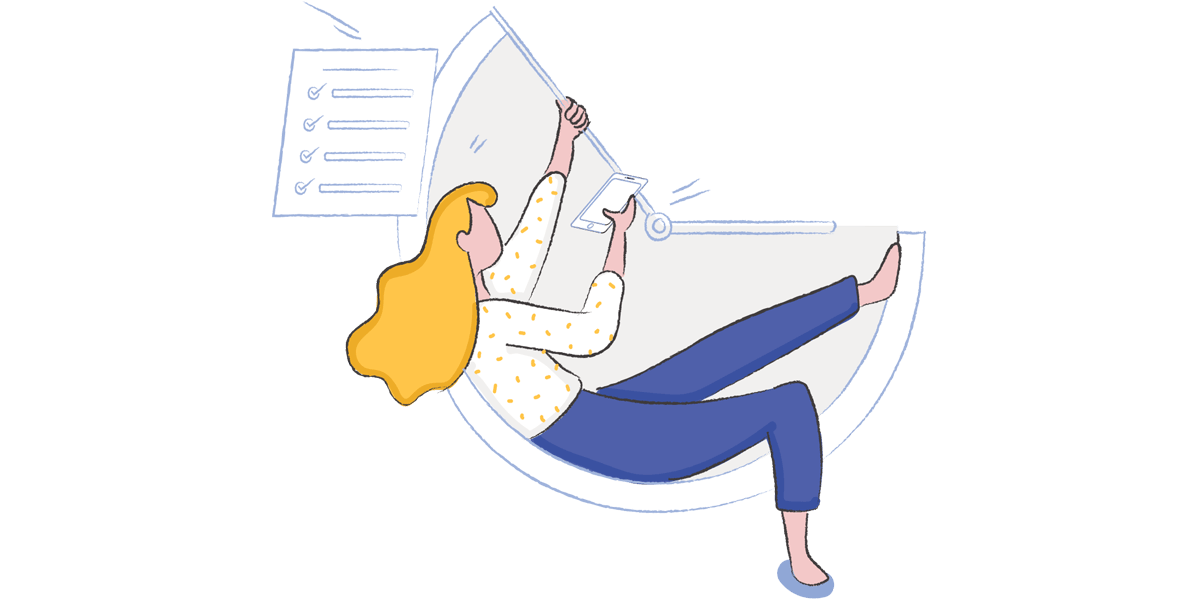 Is your meeting calendar so full, there's no time left for work?
Free-up your calendar with Flock. Team channels for daily status updates and informal discussions and personal chat for design reviews and follow-ups!
91 % meeting-attendees day-dreamed, 73% did other work, 36% slept!
Still in favour of meetings? Meet your team virtually whenever and wherever convenient for you, either on team channels or by group video calling on Flock!
Cutting-short meetings and interesting discussions due to lack of time?
Flock helps you eliminate unnecessary meetings, so you have time for those that matter. Fewer meetings, higher productivity and more time to get work done.
Built for all teams
Every team works differently. Flock adapts, so you don't have to.
Engineering
Marketing
Sales
Human Resources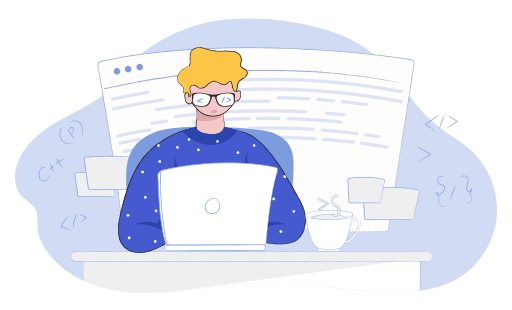 Share and review formatted code with Code Snippets in Flock
Connect your GitHub/GitLab repo to manage and maintain code
Integrate Pingdom to monitor website availability and performance
Automate workflows with integrations for Jira, Bitbucket and Sentry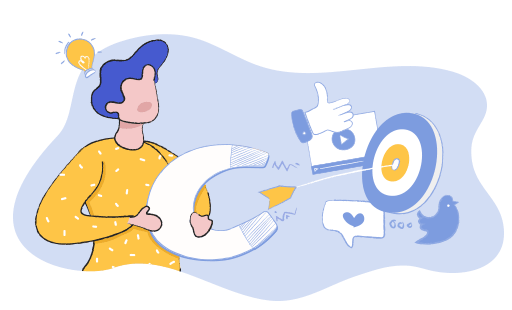 Collaborate on marketing strategy, blogs and events in channels
Integrate Google Analytics and Mailchimp to track marketing campaigns
Invite freelancers, vendors and agencies as guest users to your Flock team
Monitor your brand on social media with integrations for Twitter and Facebook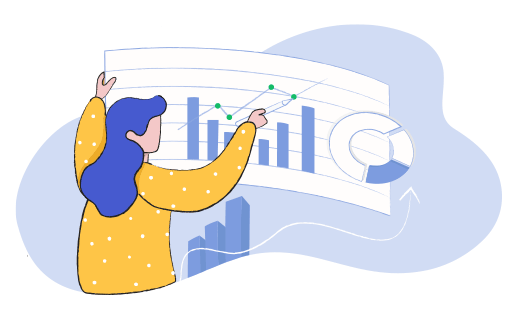 Stay on top of the sales pipeline and get lead data from your CRM in Flock
Invite clients as guests to your Flock team so you can communicate quickly
Host hassle-free team meetings with audio conferences and group video calls
Configure the Twitter integration so you're notified of new tweets from prospects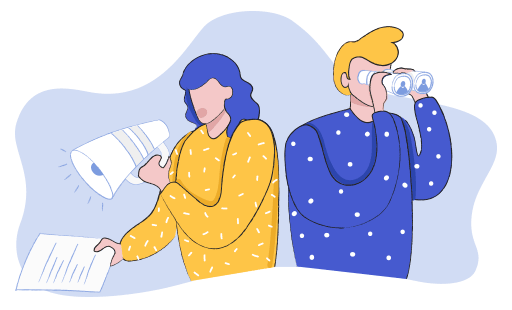 Schedule and assign interviews, share interview questions and candidate information
Answer payroll and reimbursement queries, approve expenses and budgets over chat
Create a channel to communicate with new recruits and keep them in the loop
Make announcements, schedule L&D sessions and book meeting rooms within Flock