Plan the perfect product roadmap
Share your ultimate product idea, or plan your go-to market strategy with your team in a channel created specifically for that product or feature.
Got your product plan in place? Get started by assigning tasks to your designers, developers & marketers with the Asana, Trello or Jira integrations in Flock.
Wondering about which feature to roll out first? Create a poll in Flock and get your team to share their opinions & feedback instantly.
For small but important tasks that you don't want to forget, use Shared To-Dos in Flock to assign them to your team, with due dates.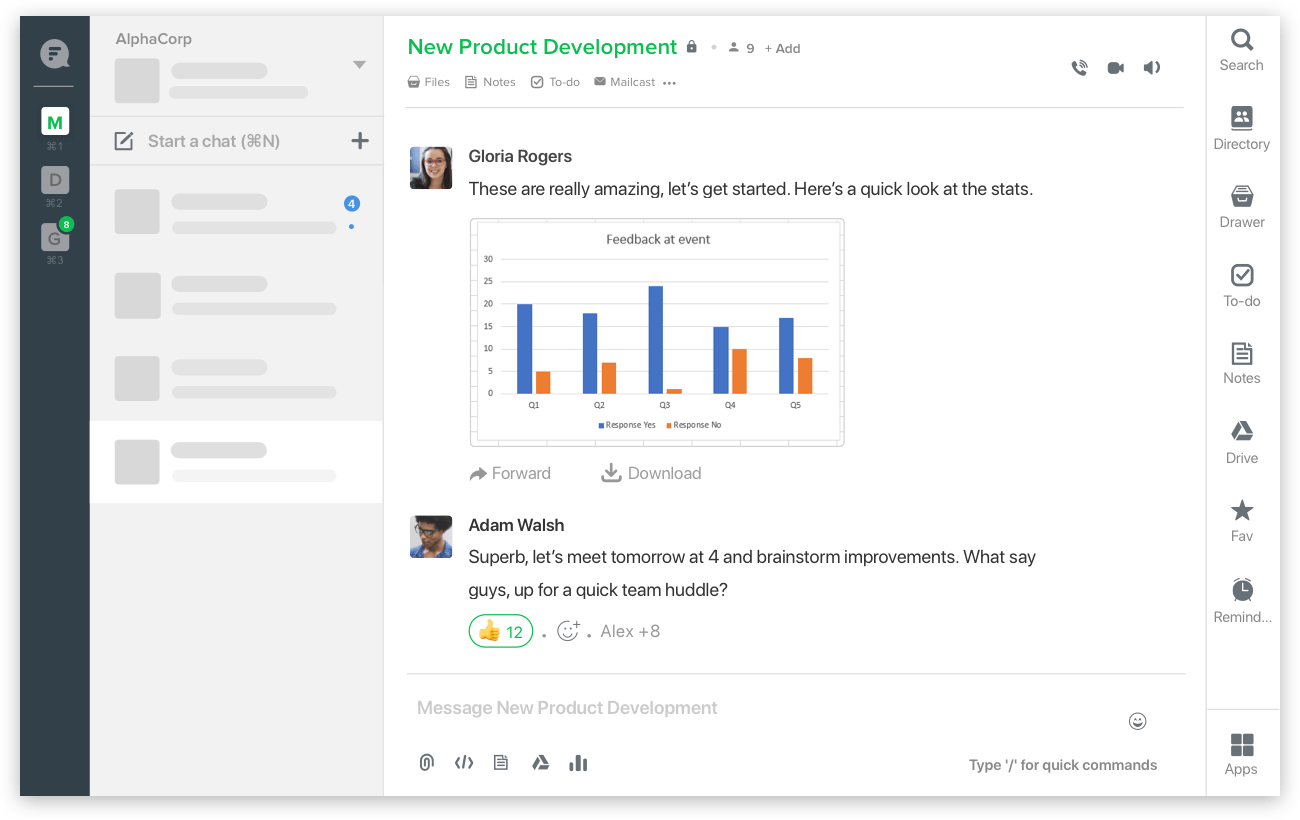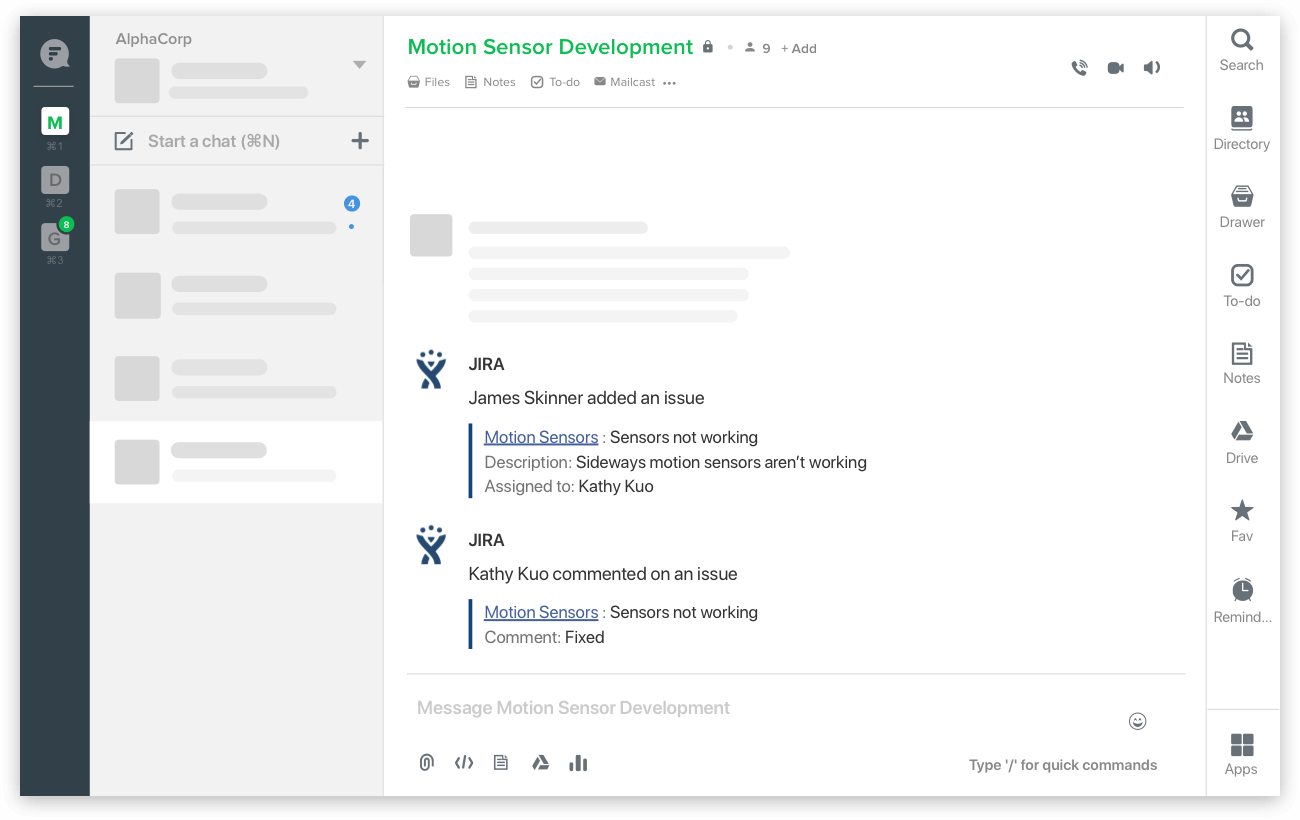 Coordinate with teams across the product life cycle
Shipping a new feature means a lot of coordination and follow-ups. Stop running around in circles by scheduling your team meetings with Google Calendar in Flock.
Make sure the product looks exactly like you imagined it by coordinating on mocks and VDs with your design and dev teams via our storage integrations (Google Drive, Dropbox, Box).
Help your marketing team sell your product better. Share product information including launch dates, features, and competitor analysis via Google Docs or the Notes app.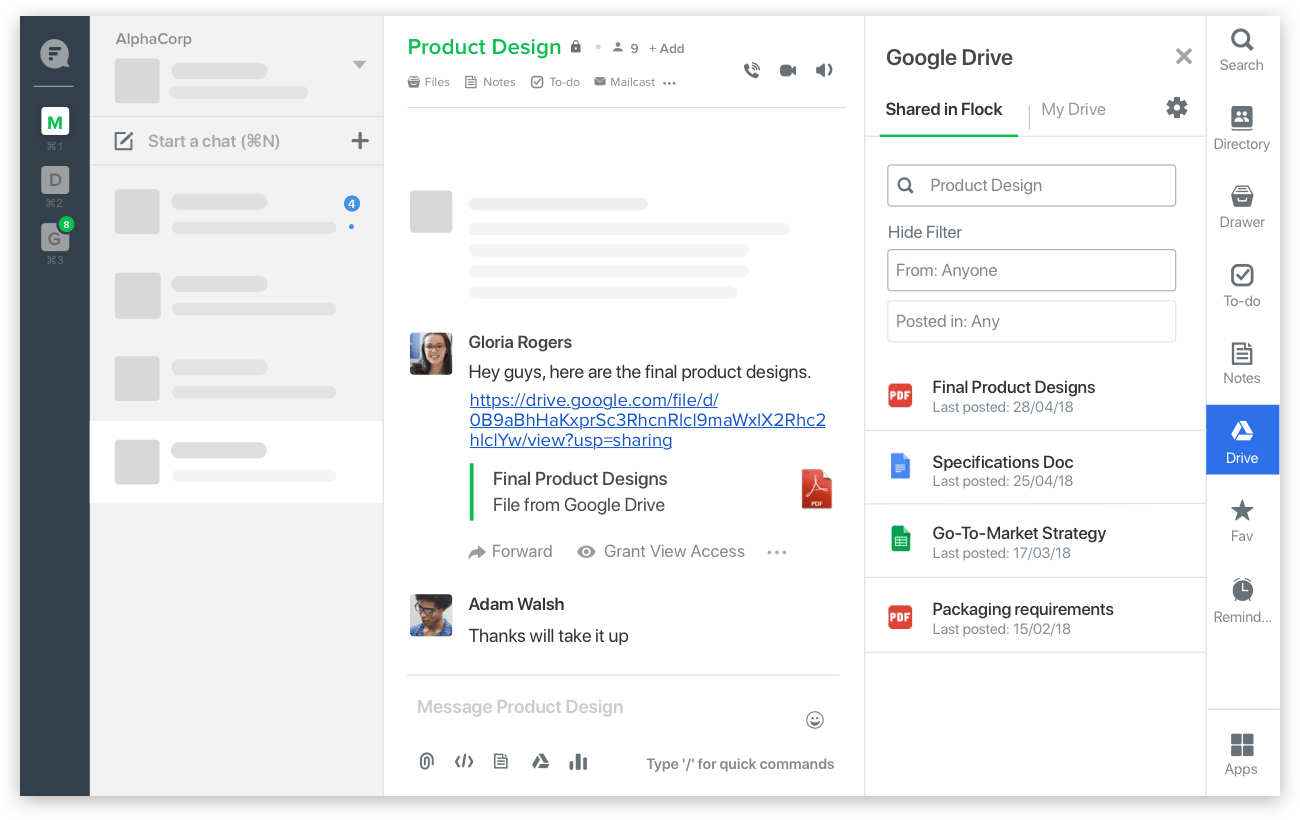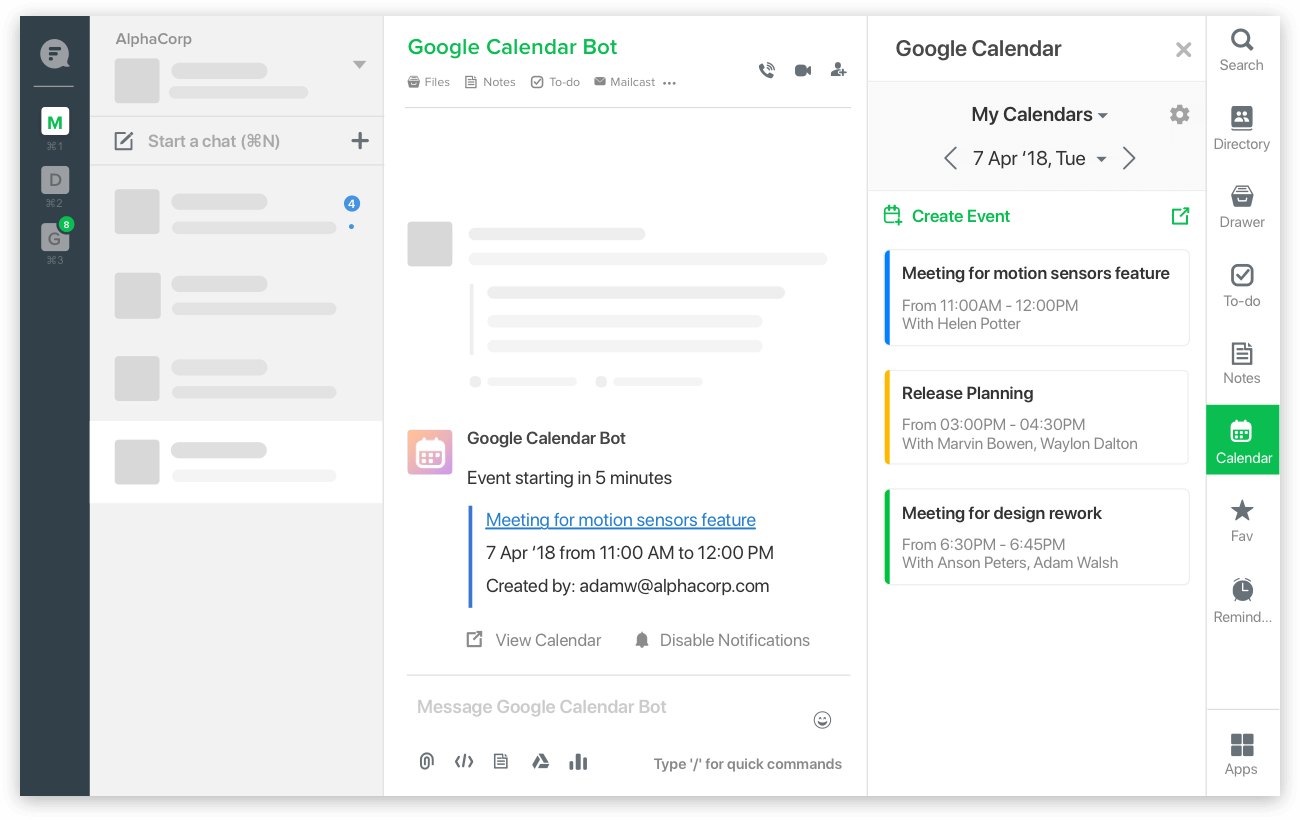 Get real-time feedback on your product
Wondering what people think of your product? Integrate Twitter & Facebook Pages with Flock to get notified everytime someone mentions you or tweets about you.
Stay ahead of your competition. Integrate Twitter with Flock and follow every move your enemies make. Not literally, but you get the drift.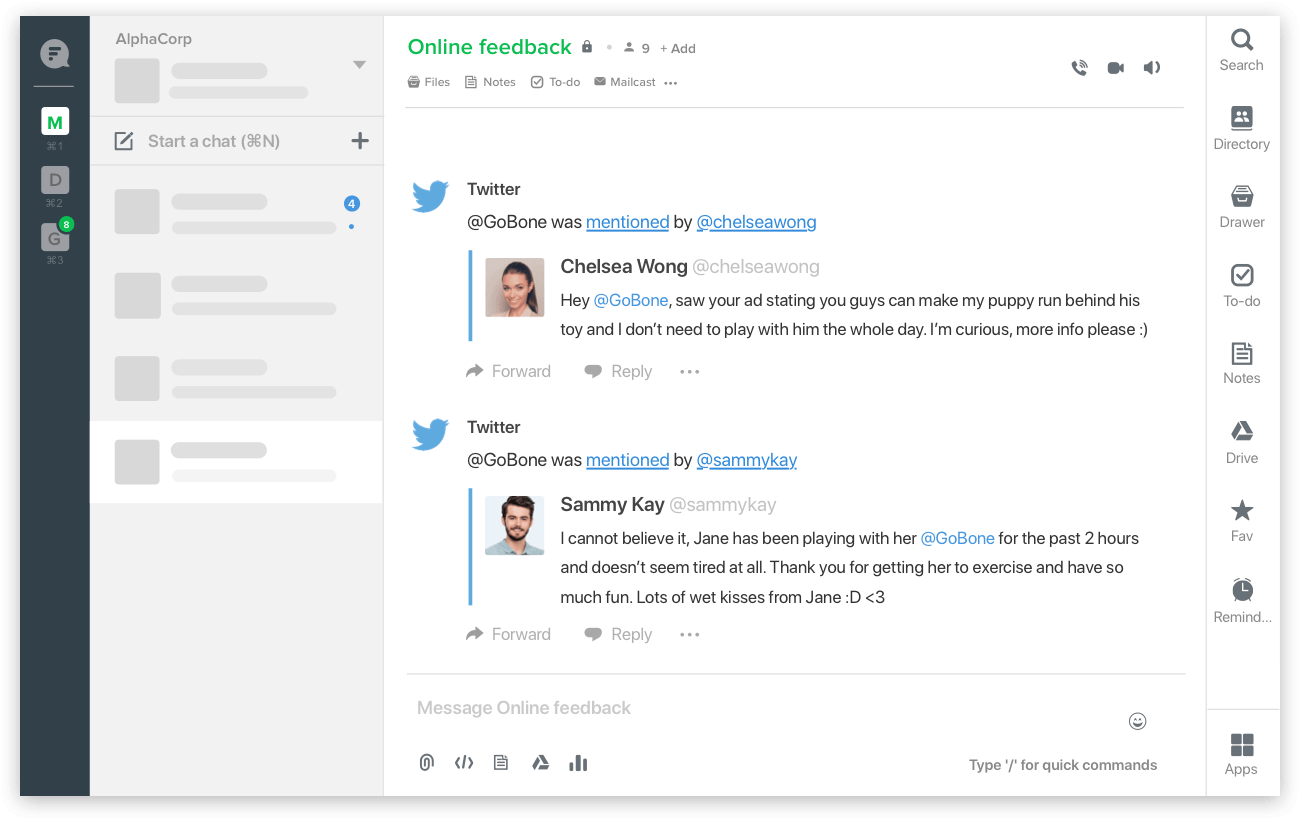 As a product guy me & my team need to talk to multiple stakeholders & some of us are not even co-located. Flock solves this problem for us
Gourav Katyal, Product Manager, 1mg
Flock offers a Bitbucket integration which notifies me whenever my developer makes a commit or merges any branch
Jitesh Dugar, Product Manager, Drivezy
Start Your 30-Day Free Trial of Flock