Hire the best talent, faster
Hiring can be time consuming, but your processes needn't be. Coordinate easily with multiple stakeholders by sharing interview questions, candidate information and feedback in a single channel with everyone.
Schedule and assign interviews to hiring managers via Flock's Shared To-Dos app and fix interviews with candidates via Google Calendar in Flock.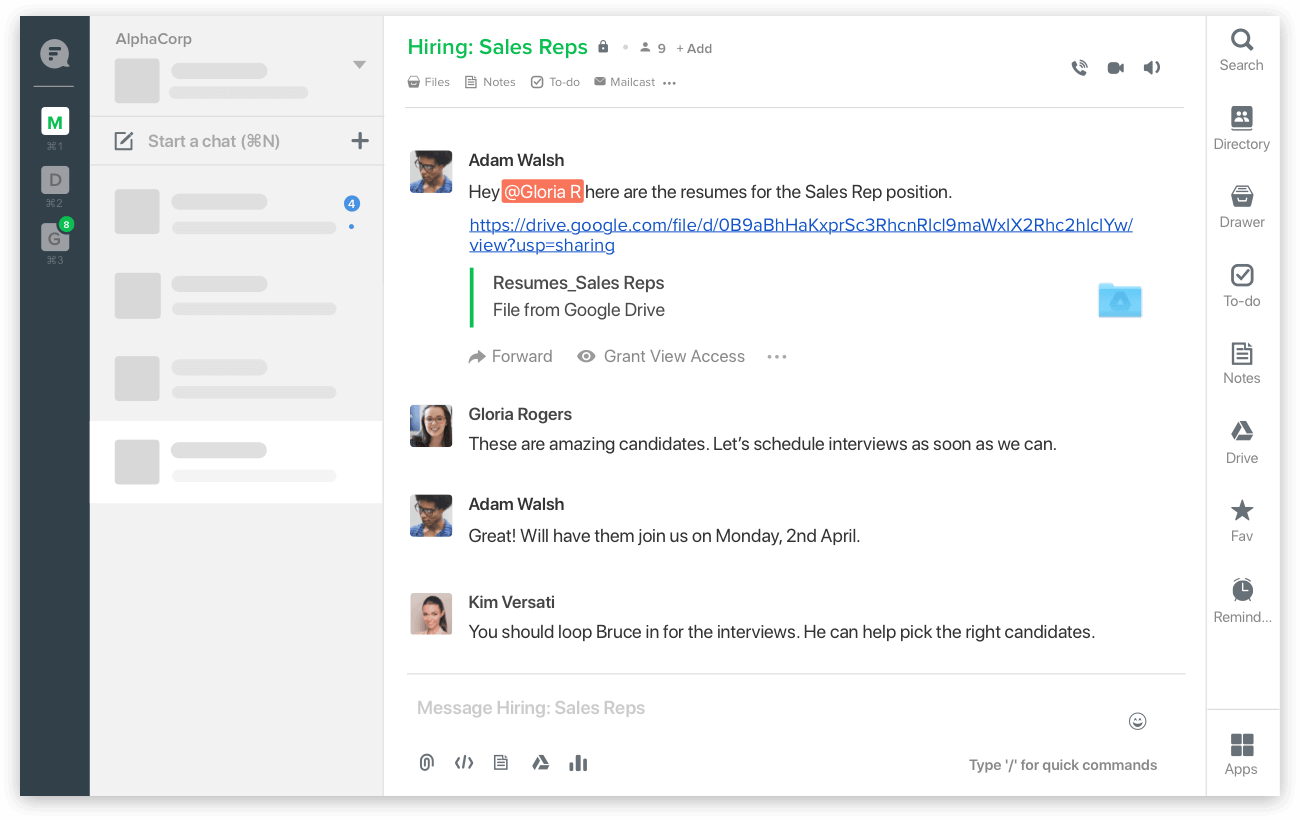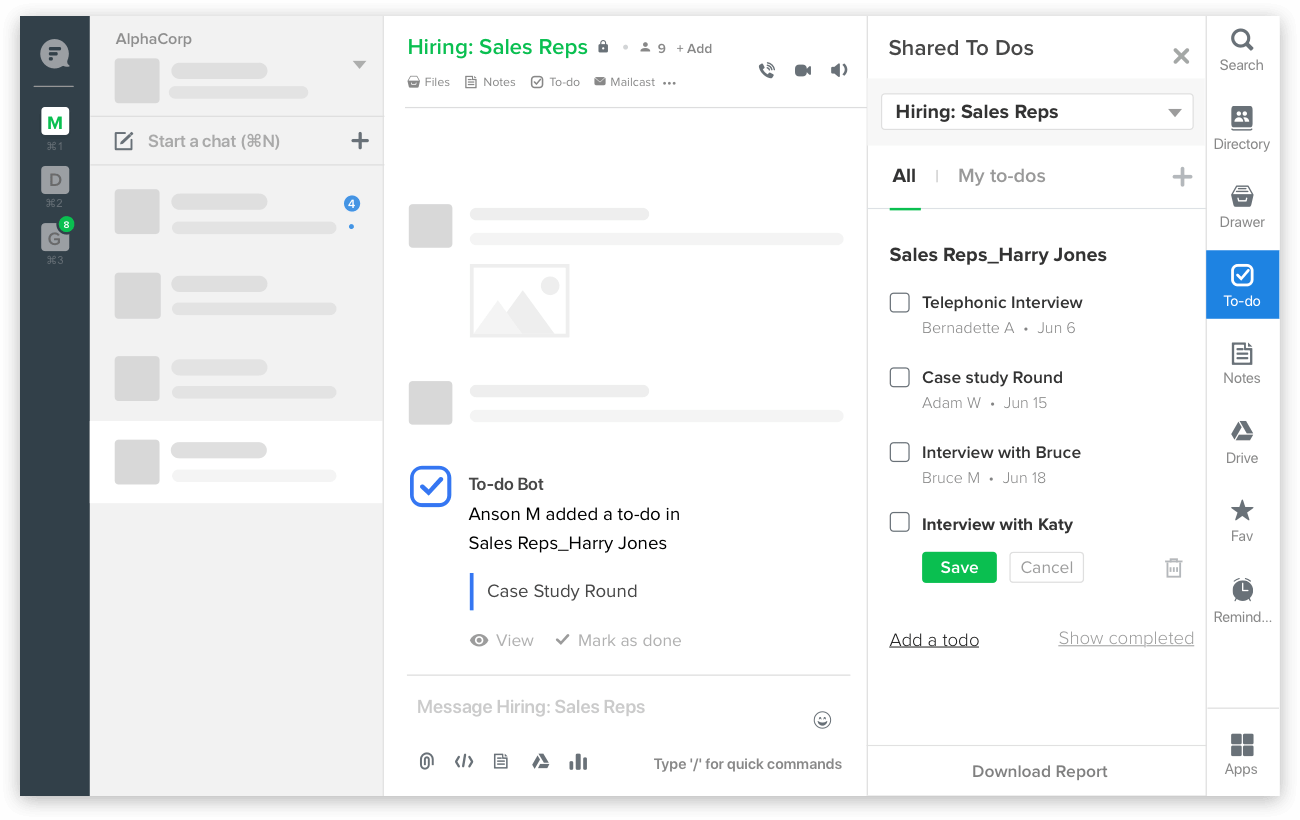 Speed up onboarding for new recruits
Make induction day seamless by creating a channel to answer questions from your recruits or to share important docs such as the employee handbook.
Help the newbies find their mentors/buddies and build a rapport faster by setting up rich Flock profiles for your entire team.
With Smart Channels, new recruits can be added to channels automatically and join ongoing conversations, instead of starting afresh.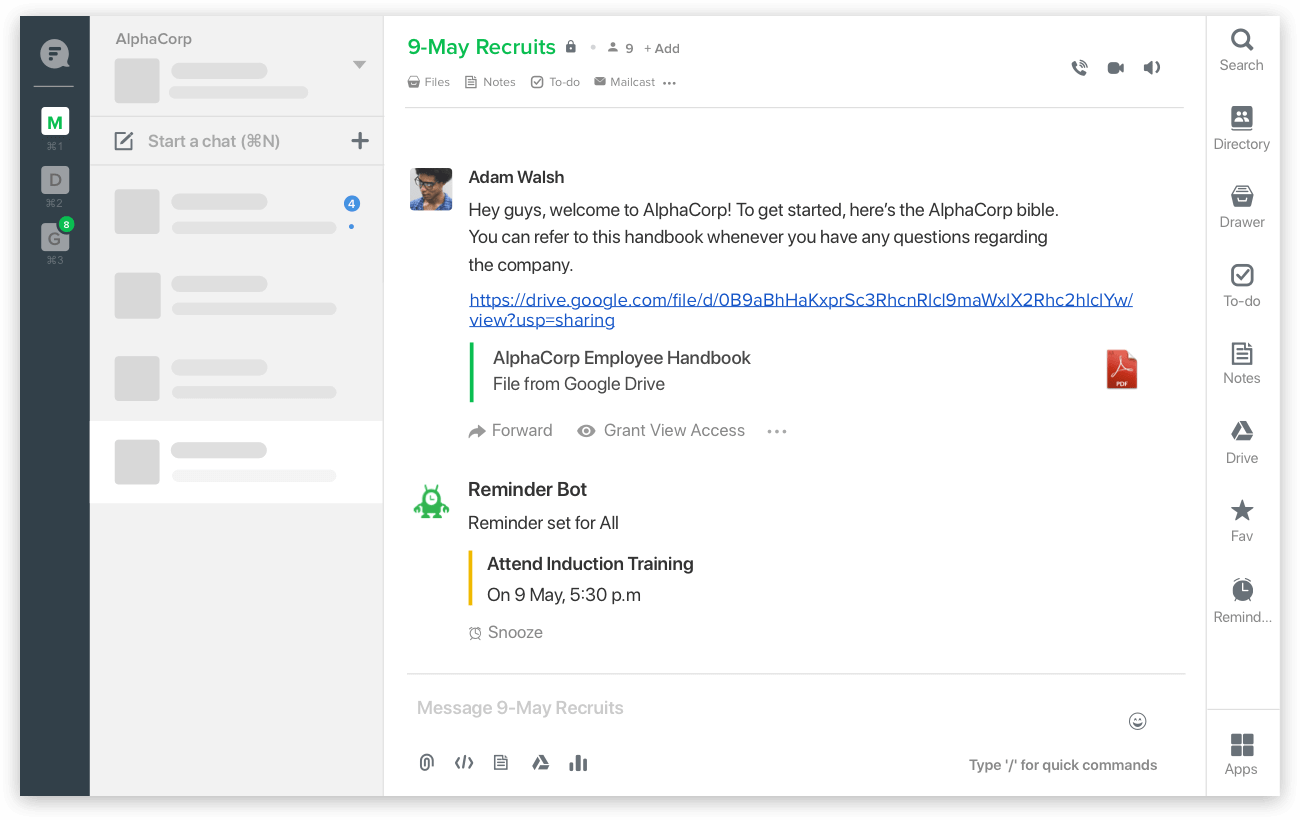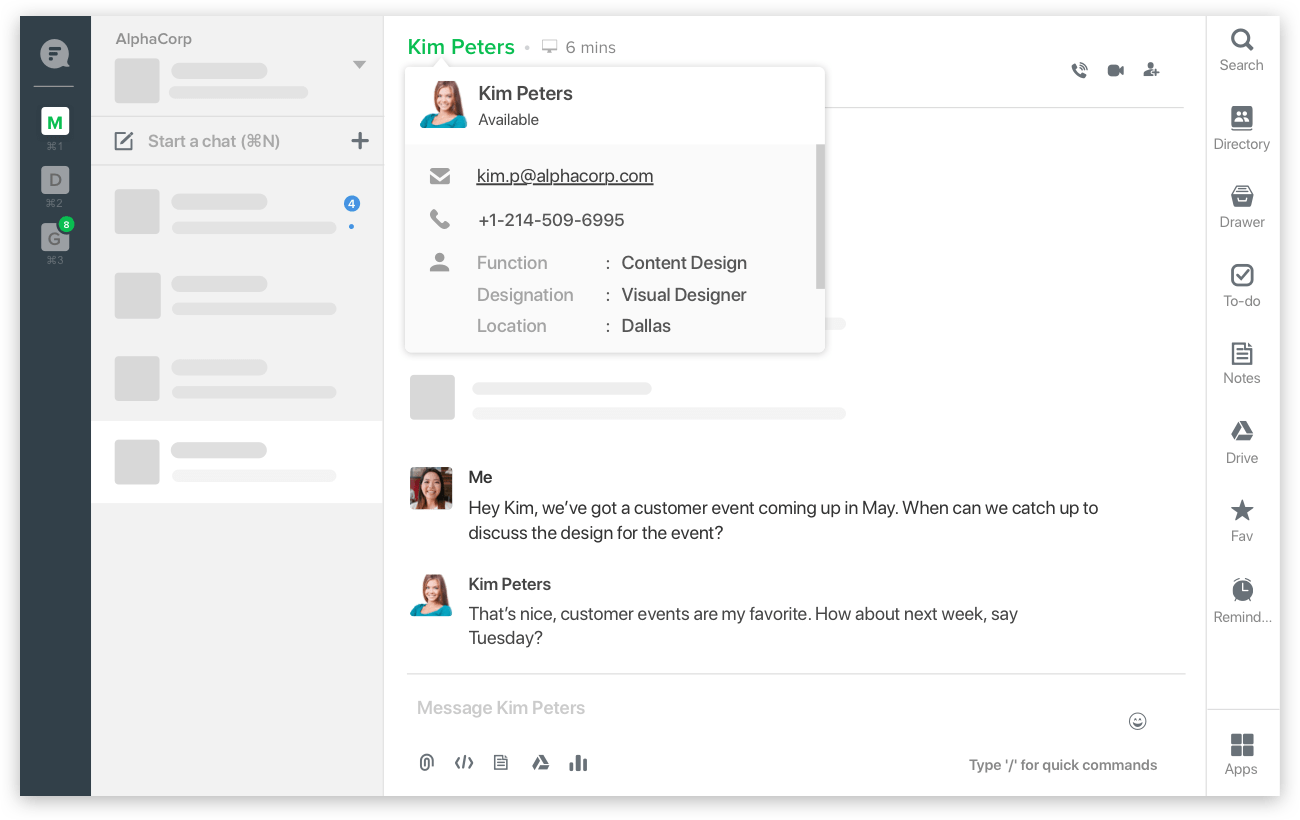 Increase transparency & foster an open culture
Keep everyone updated on company developments. Share policy changes, award wins, or the date of the team offsite via one-way announcement channels.
Nip employee grievances in the bud. Instant messaging on Flock makes it easy for your team to reach out to you.
Ready to roll out the latest L&D calendar? Schedule sessions, book boardrooms, and share dates with everyone, all within Flock.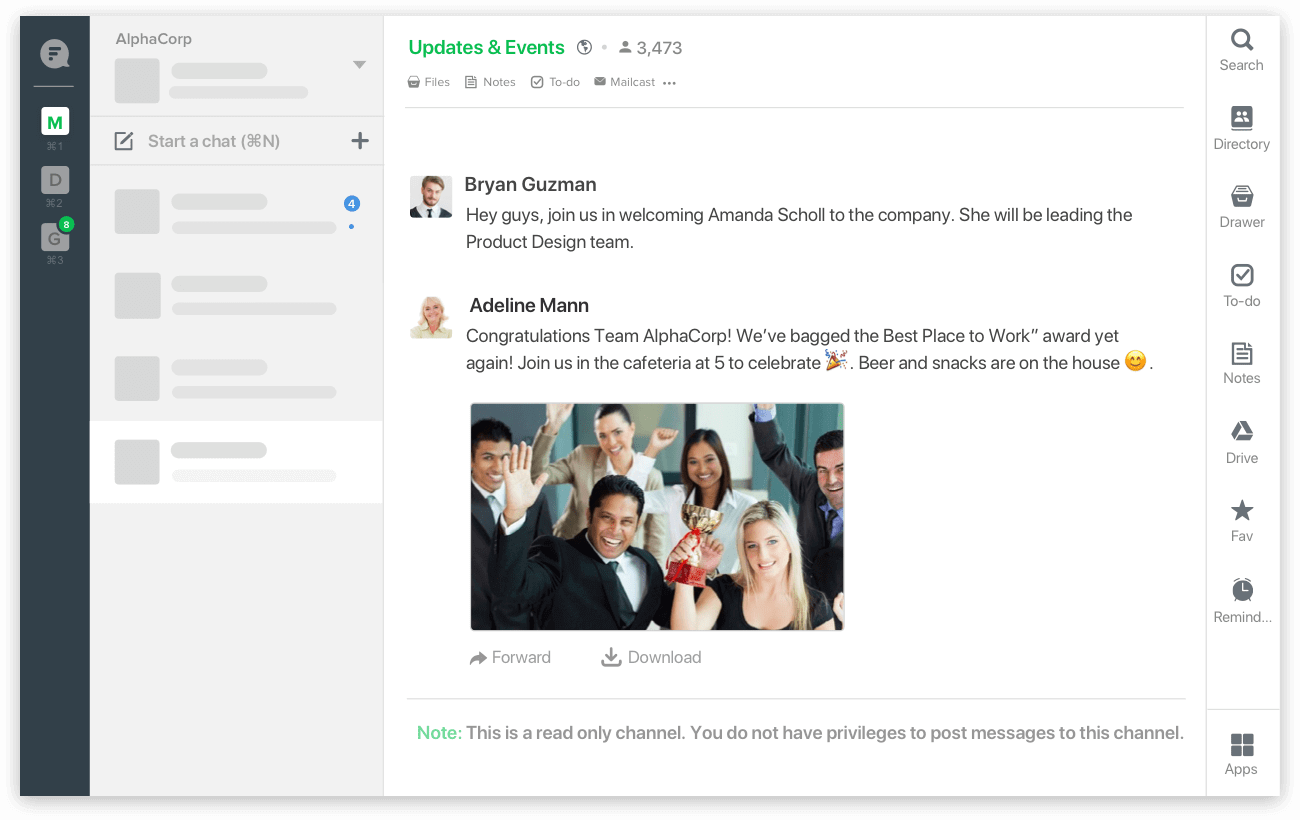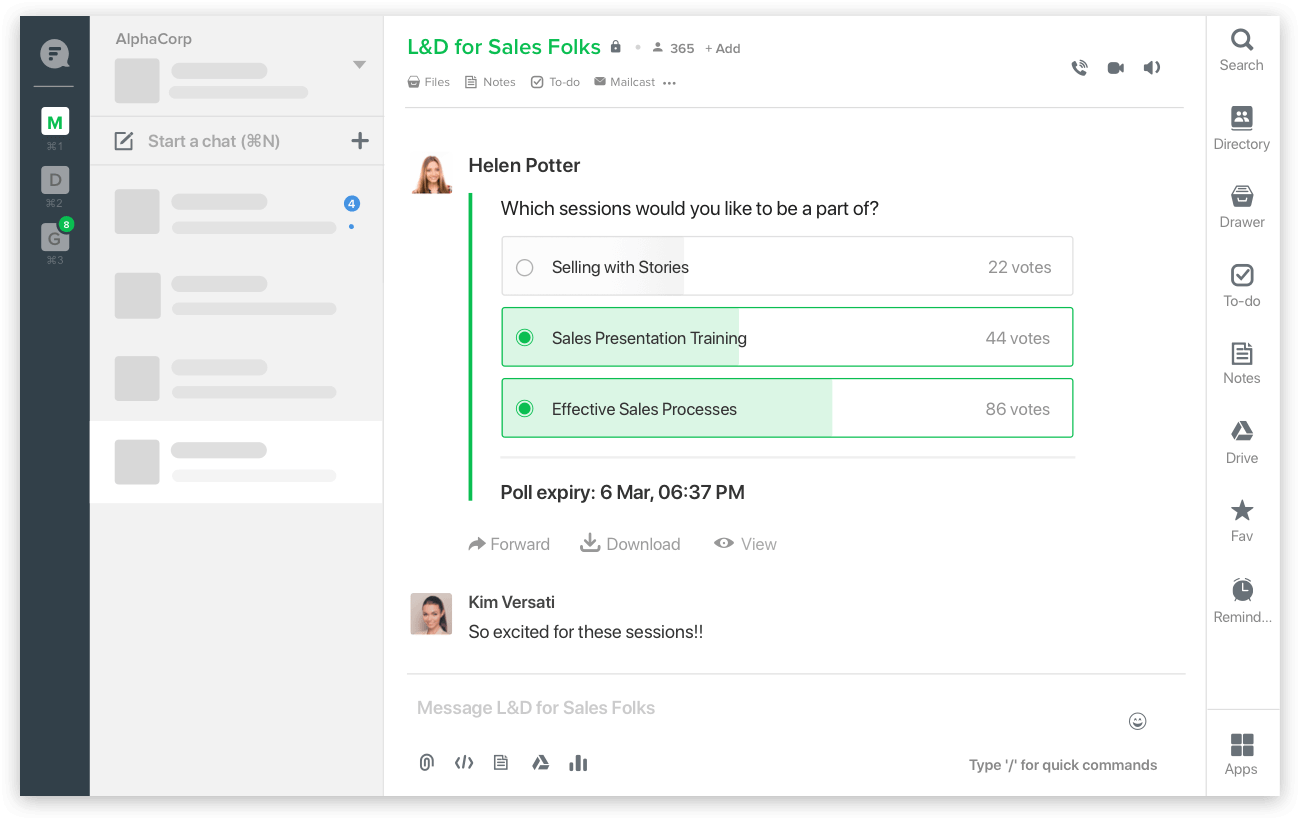 Plan effective feedback sessions with ease
List individual sessions as tasks in the Shared To-Dos app and assign them to their respective HR reps.
Create and share documents such as Performance Review and 360° Peer Feedback with your employees from within Flock.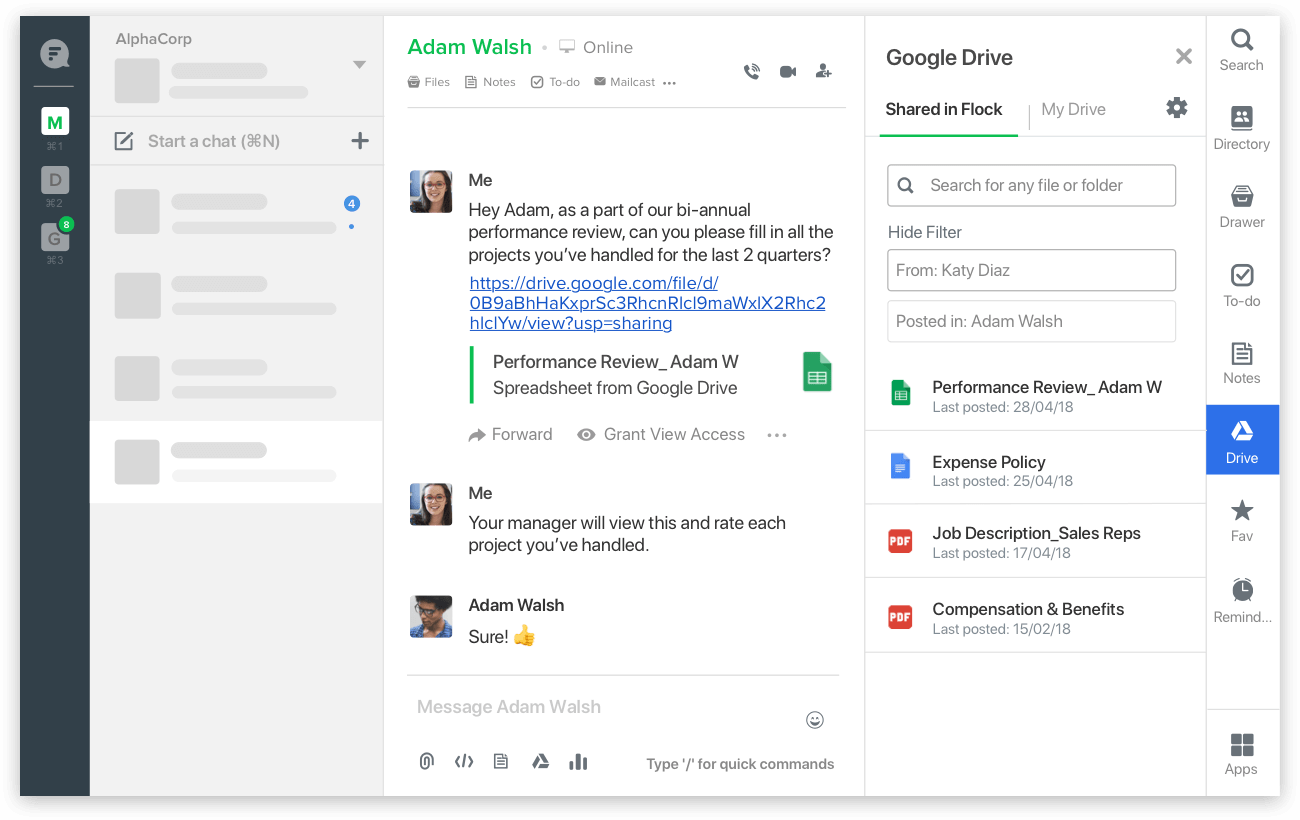 We share all sorts of documents and to-do list on flock and it has been great! We operate regionally and flock has been a great tool for us to communicate, exchange ideas, share jokes and just bond with teammates instantly!
Oxley Bizhub, HR Easily
We recruit about 300 dietitians every year. On most days we have to fill a job lead in a day for which we depend on fast-paced communication. Flock has helped us streamline and speed-up this communication.
Carly M, Recruitment Coordinator, Dietitians on Demand
Start Your 30-Day Free Trial of Flock