Work Remotely with Flock
Stay connected to your team wherever you are with team chat, video calling, file sharing and task management.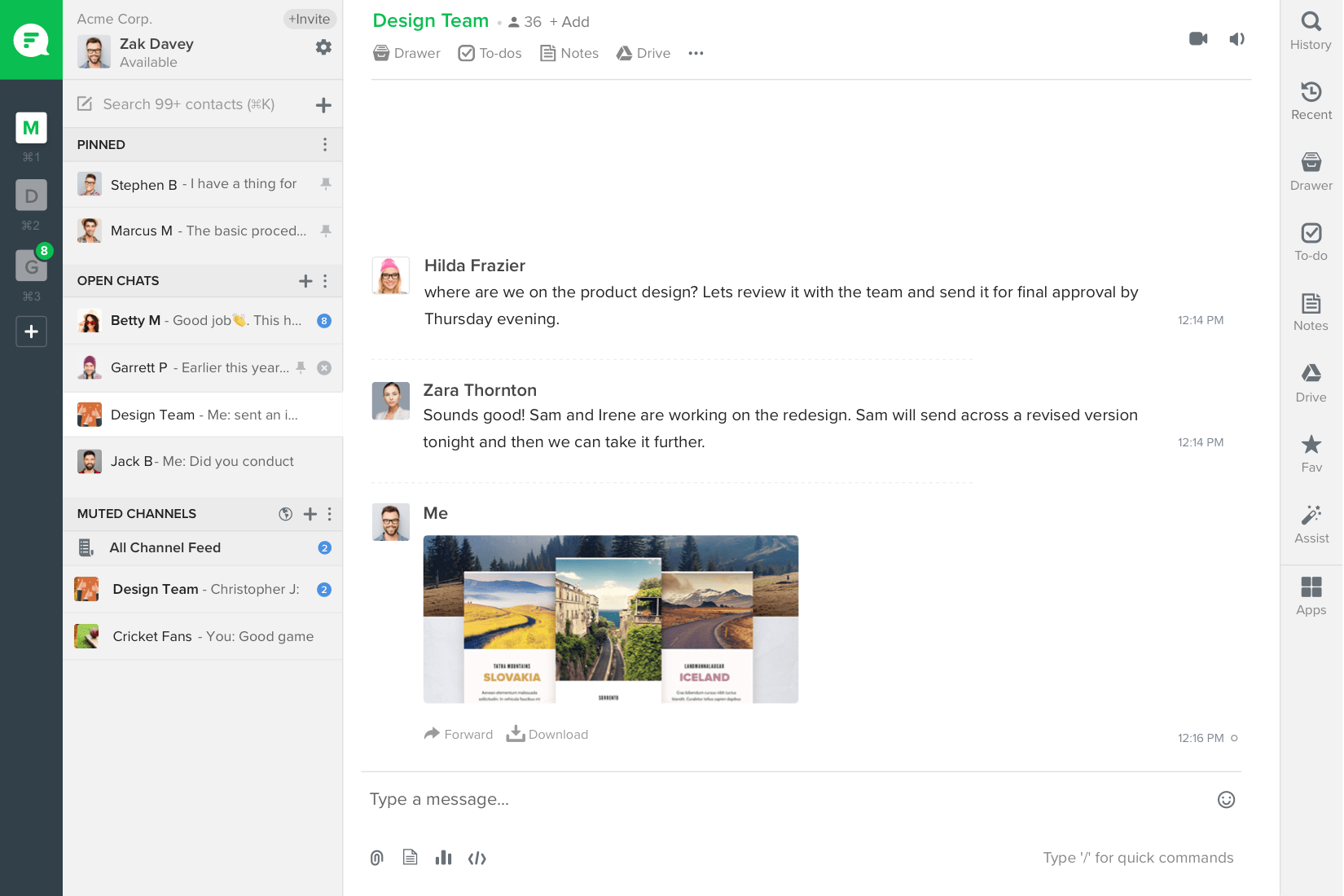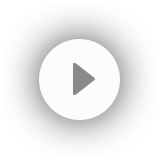 Collaborate effectively with your Remote Team
Flock is your virtual office whether you are at work or working from home.
Watch Video
Effortless communication and collaboration in real-time from anywhere
Get all the features you need in one easy-to-use tool
Instant conversations

Video calls

Powerful Search

Productivity tools

App integrations
Bring your team together
Get access to everyone in your organization with customizable channels and a team directory.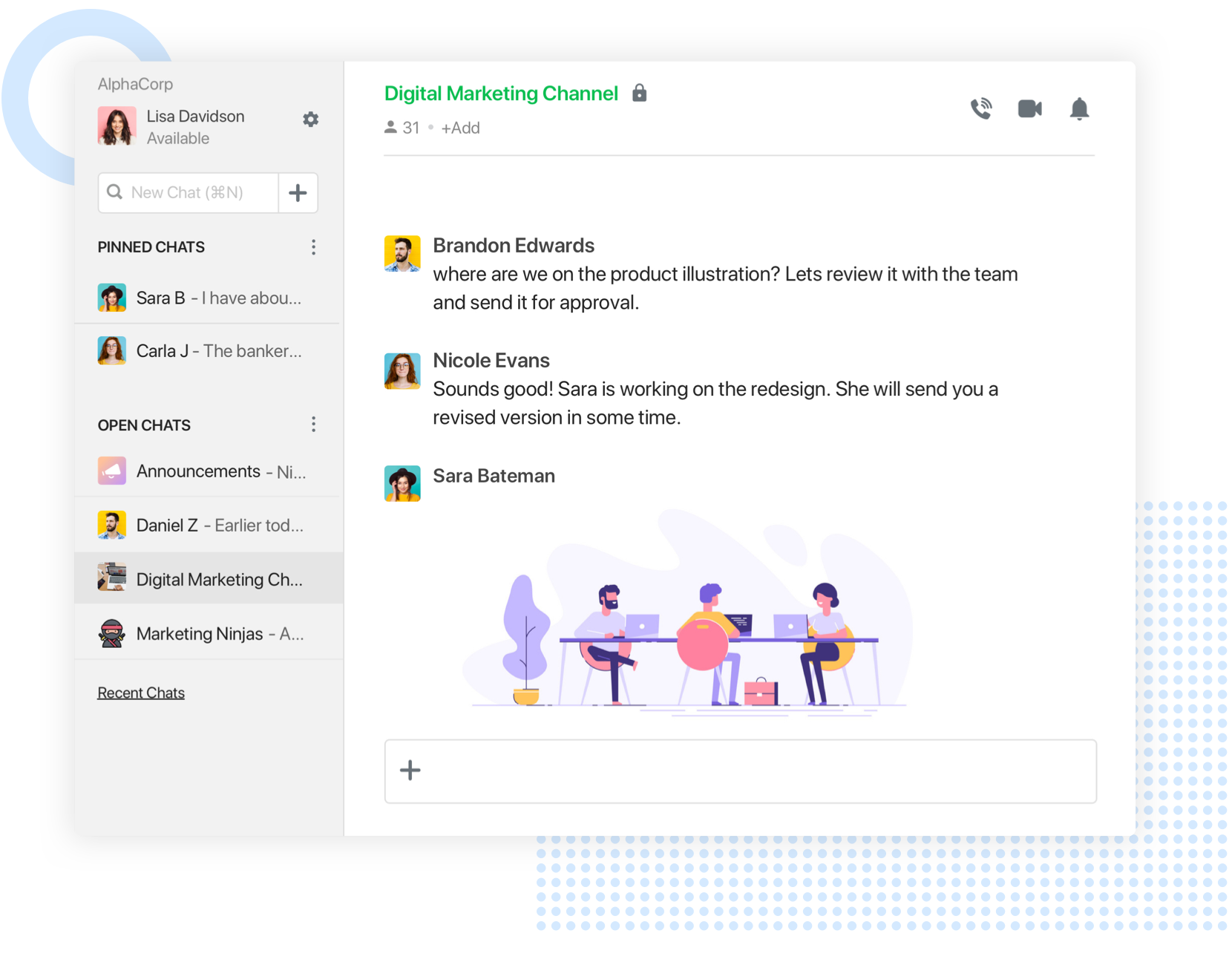 Make video calls with one click
Stay connected with Flock's powerful built-in video conference feature. Up to 20 attendees can meet in real-time. You can even screen share with just a click. Remote meetings with team members or clients are now easier than ever.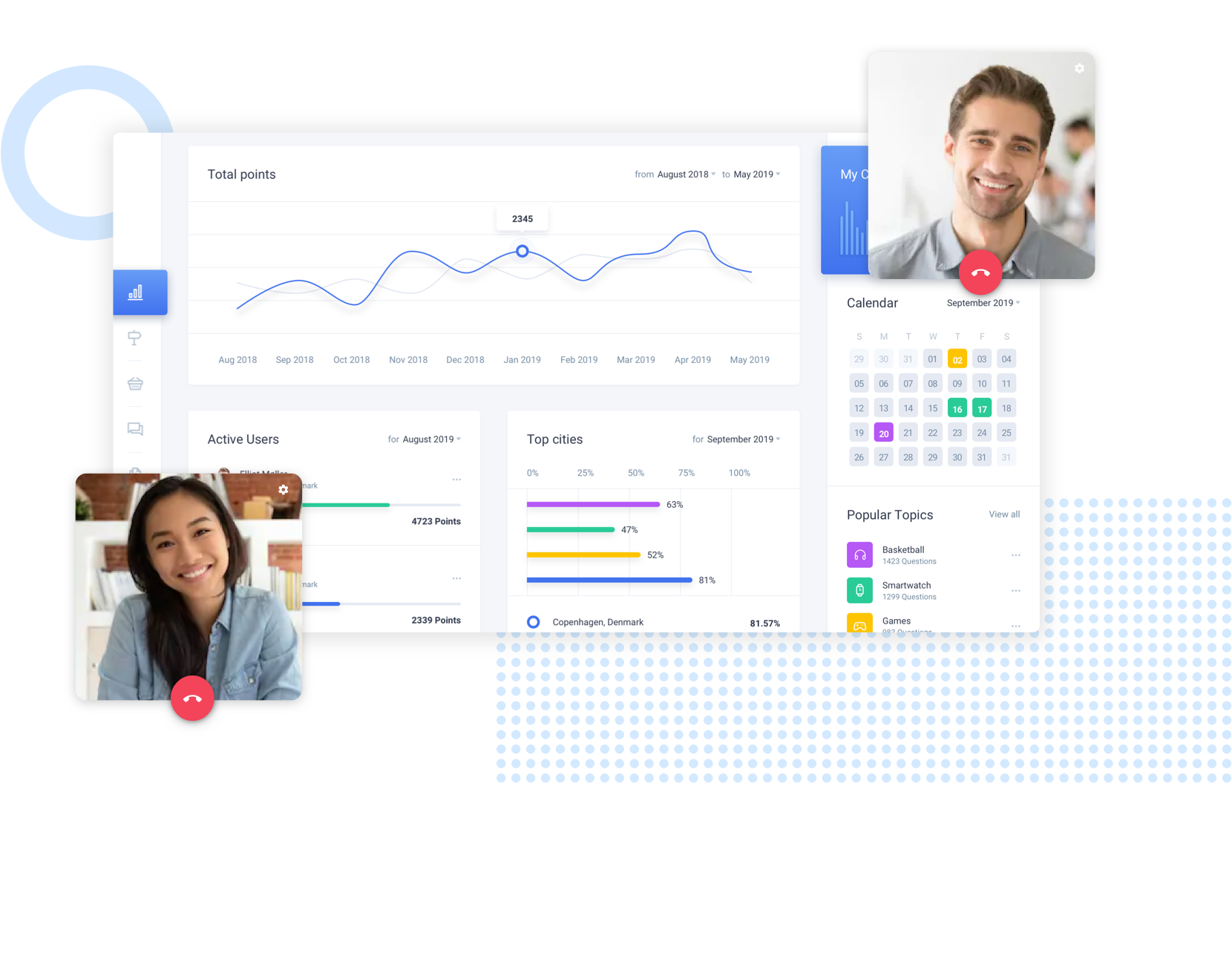 Easily find and share information
Powerful search helps you find anything shared in Flock, whether it's a message, file, or link.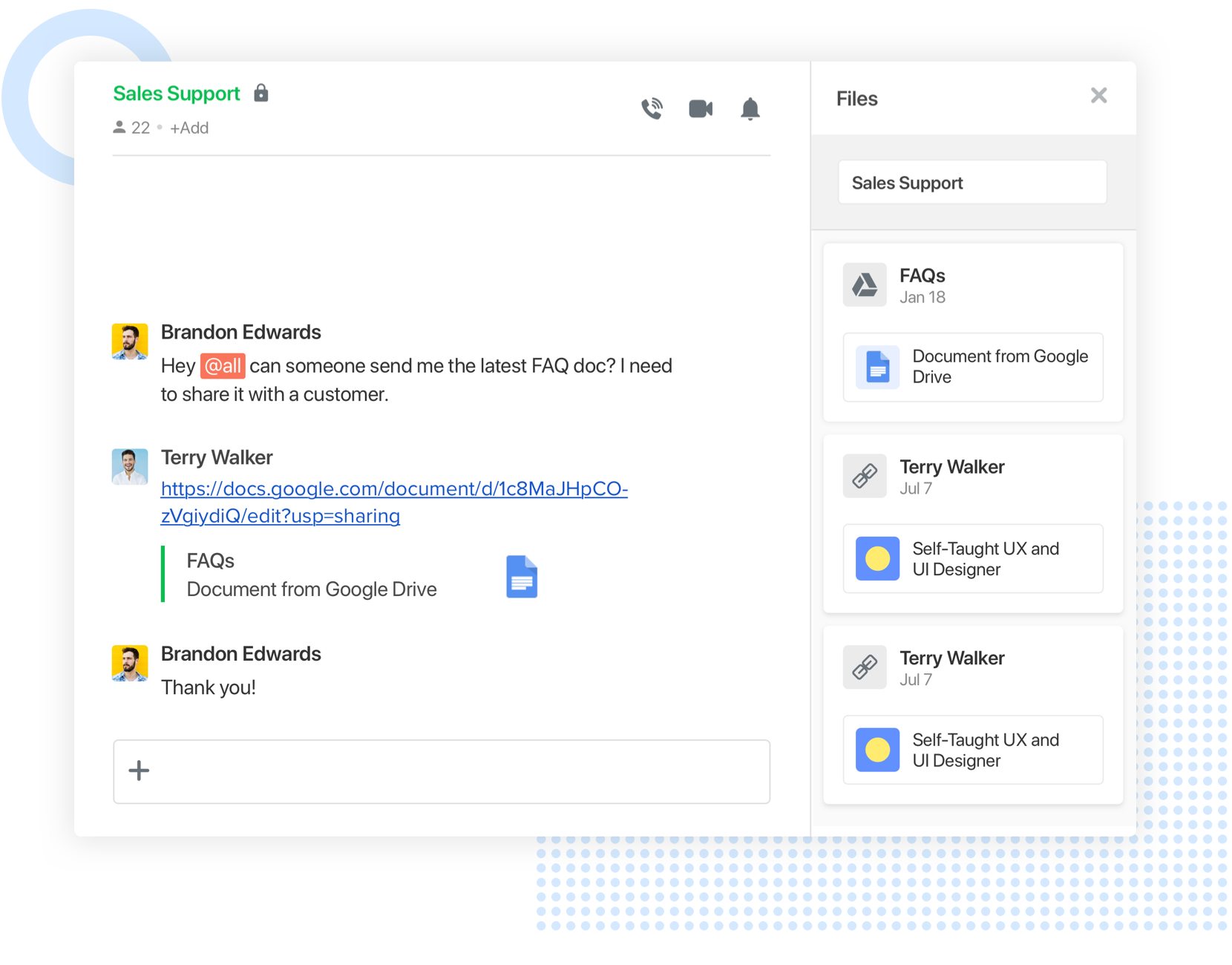 Stay on track with apps
Use our powerful suite of business collaboration tools - Shared To-Dos, Polls, Note Sharing, Reminders, and more - to optimize project management.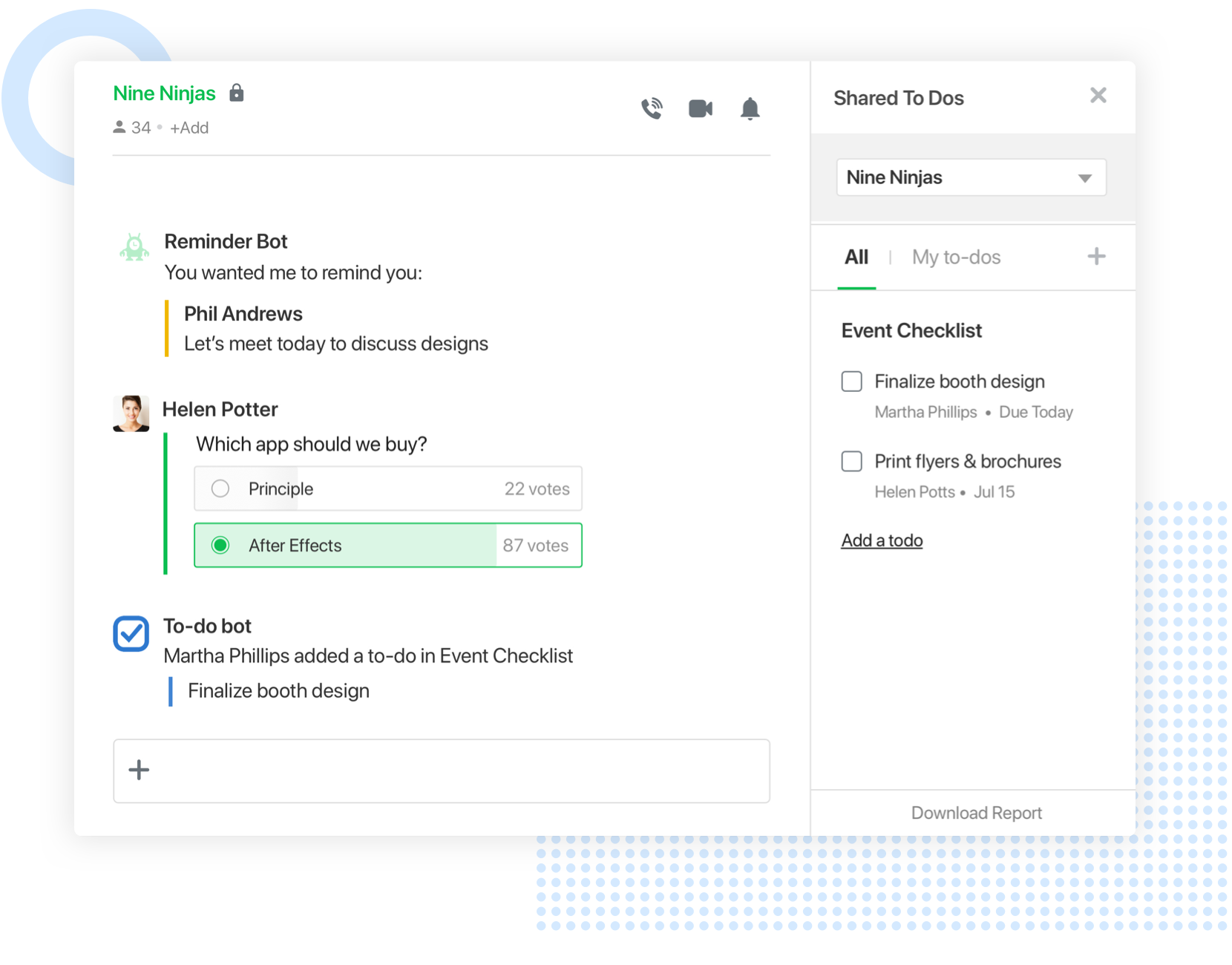 Integrate your favorite tools
Flock offers over 50 integrations with tools like Asana, Twitter, Googe Drive, and Todoist. Add your apps in Flock with one click and you'll never need to switch tools to get work done.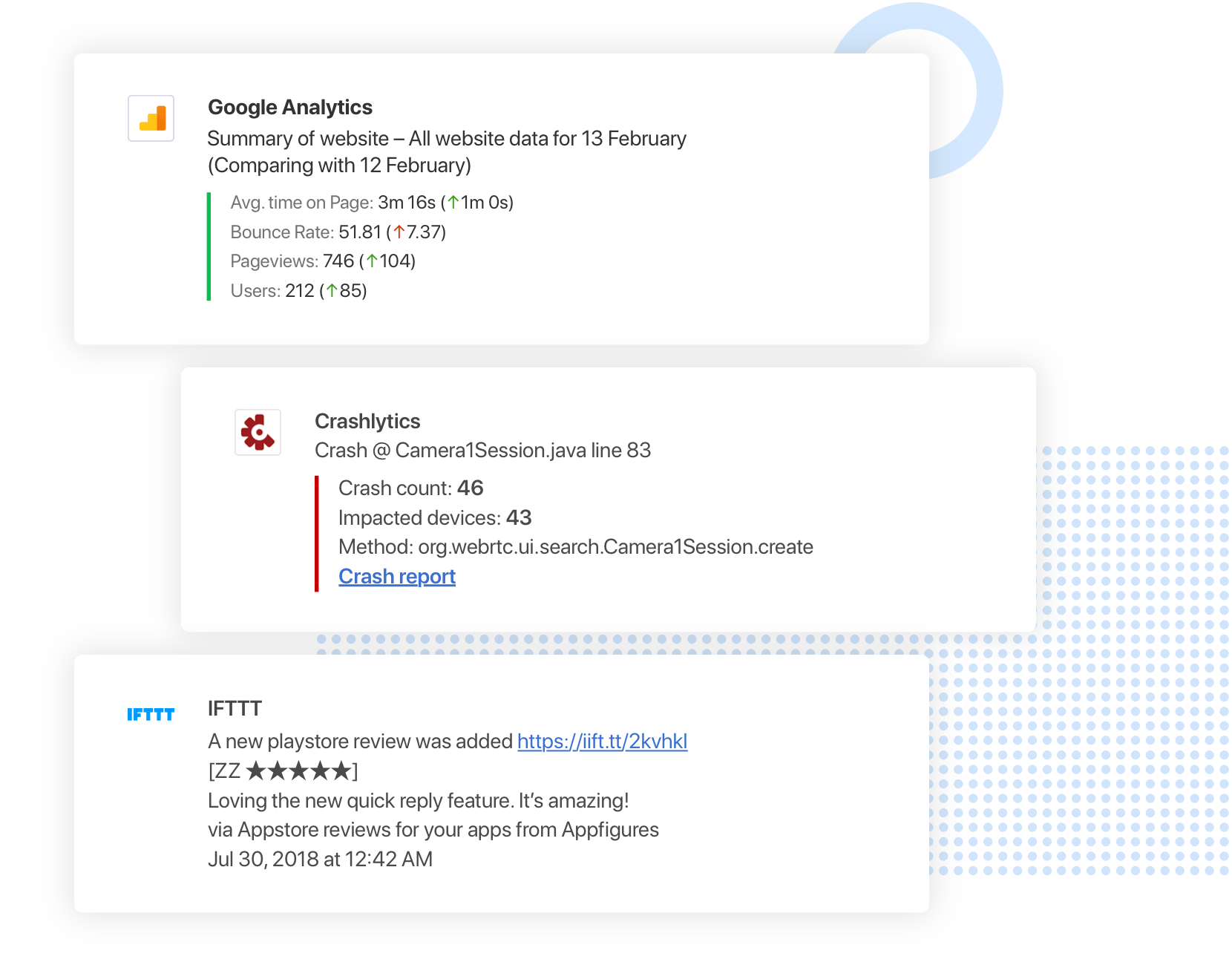 Flock is our virtual office - a central hub where everyone can work together, drive through action and, ultimately, succeed as a team.
Hillan Klein
COO, Namecheap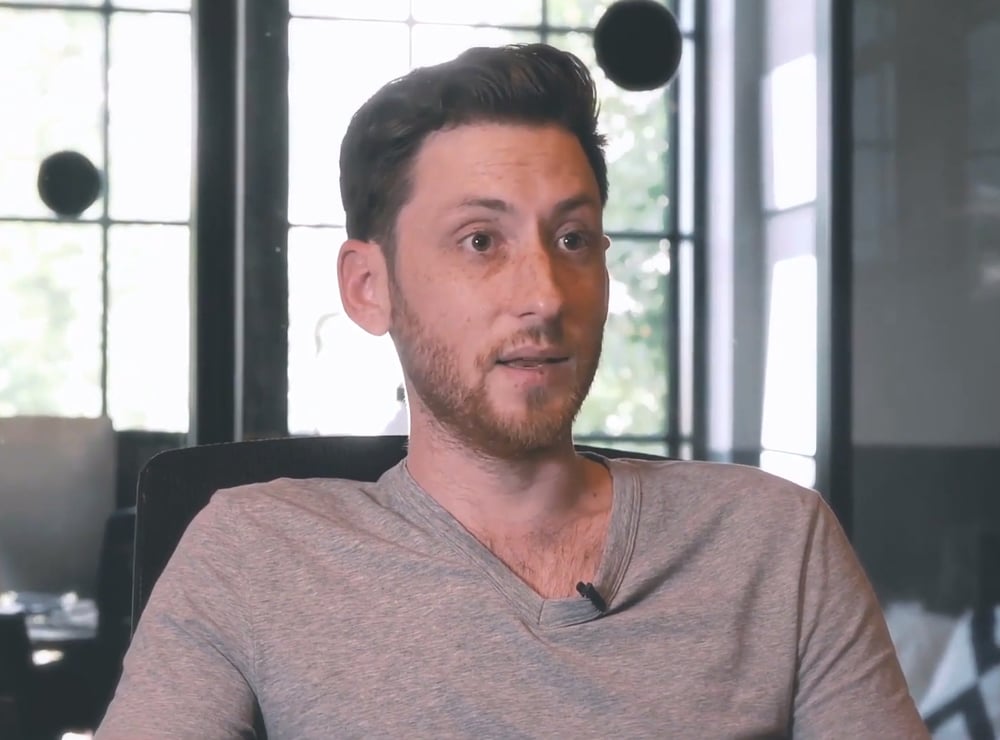 The most critical thing is getting information to the right person quickly. That's what Flock does.
Carlos T
Technical Support Manager, Ituran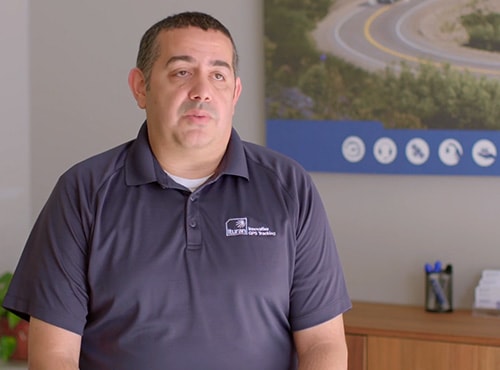 75% of our email load reduced because of Flock. It also helped meeting outcomes improve significantly.
Pavan Srinath
Head - Policy Research, Takshashila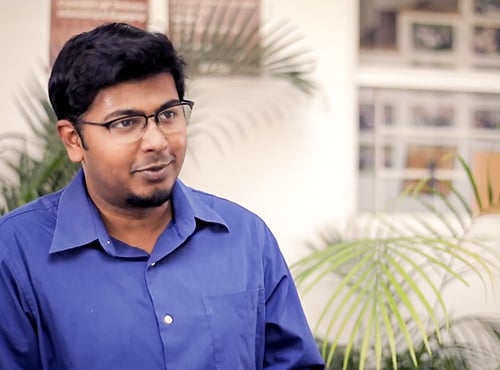 We believe in the power of communication and quick response, and Flock is helping us strengthen that.
Abhishek Mahajan
Co-Founder, DRIVEZY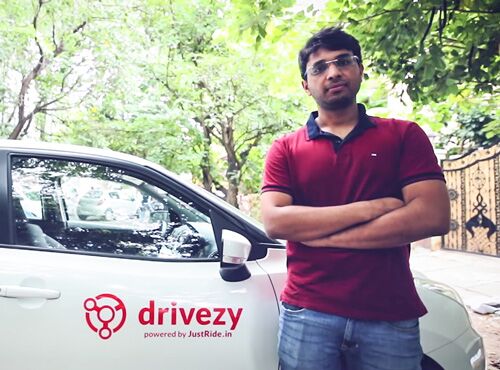 Flock enables us to have the most efficient and fastest communication possible to deliver our service.
Ryan Davis
President, Dietitians on Demand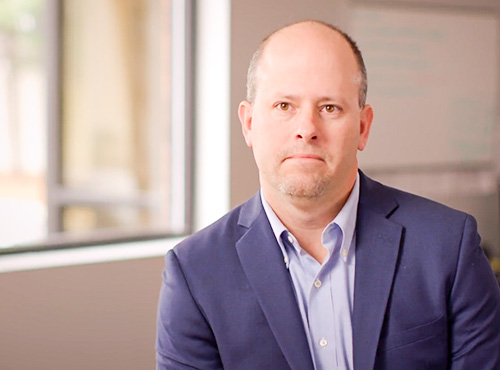 Flock is convenient and real time and is making communication seamless and easy.
Prashant Tandon
CEO and Co-Founder, 1MG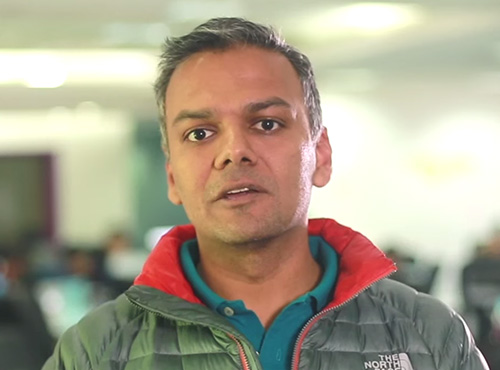 We do everything from project tracking to communication on Flock. We no longer use Asana.
Cristi Jayo
Co-Founder, HIYO DESIGN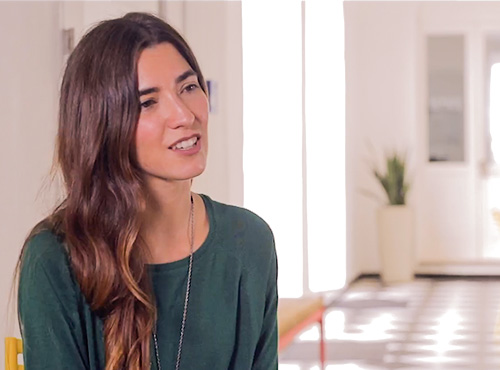 With Flock's quick, code-free setup your team can chat, conduct remote meetings and manage projects easily.