Looking for a Slack
alternative? Meet Flock.
Everything your team needs to collaborate,
at one-third the price!
32,000+ Teams trust Flock
Don't believe us? See for yourself.
Move the slider to select your team size and find out how much you can save with Flock.
Your business can save
$8

/month
with Flock!

$

4.50

/month
$4.50/mo x

1

user

$

12.50

/month
$12.50/mo x

1

user
Need more reasons to choose Flock?
Flock gives you better features and a simpler, more intuitive UI
Customized chat view with better messaging features
Superior group and 1-1 video calling + screen-sharing
Inbuilt productivity tools + Unlimited app integrations
Enhanced admin controls to manage your team better
Why Slack users love Flock
Built for enterprises of all sizes
Slack wasn't fulfilling our needs. Flock helped us scale as our team grew. It's simple and easy to use UI, helps us get work done.
Do more even on the free plan
We switched from Slack as our research showed that Flock was even better. No limit to creating channels and adding users with free video calling in the free plan.
Reduce emails by over 40%
When we switched from Slack, our team productivity increased, it had 100% repeat usage and drastically reduced the emails I had to sort through!
Top Rated Slack Alternative
Already using Slack? Migrate in 4 easy steps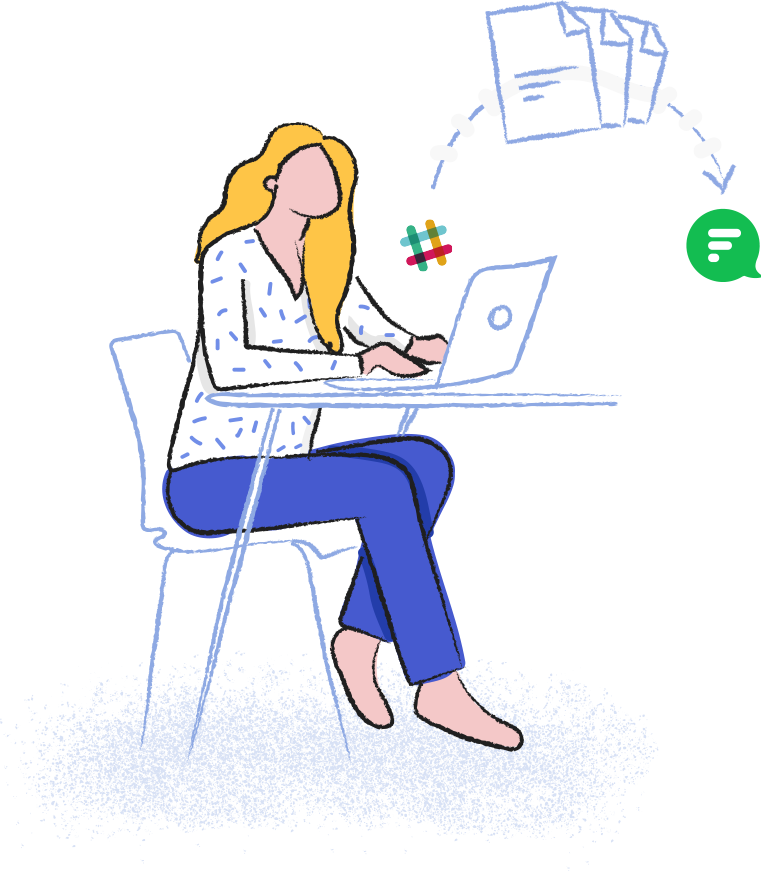 Don't worry, all your chat history travels with you to Flock! All you have to do is:
1.

Create a team on Flock.

2.

Go to the Admin panel and click on Import Team.

3.

Download the .zip file from the Slack export page and upload it to Flock.

4.

Pick up your team conversations right where you left off!
Effortless team messaging that just works.
No IT set-up needed Unlimited users & channels Available on Windows, Linux, Mac, Chrome, iOS and Android