Content
Remote work is the new reality for many businesses around the world. Is your business prepared for this paradigm shift? Are your employees equipped to work from home? It's time to get serious about the remote work revolution happening right now that's reshaping the future for modern businesses.
What is remote work?
You say you want a remote work revolution? Well, you've got one.
Remote work has changed the logistical landscape of the modern workplace, quickly becoming the new standard by which businesses operate, teams collaborate, and employees work outside a single office space. When employees work from home or telecommute, the expectation is that modern technology enables them to maintain connectivity and business continuity without sacrificing productivity or performance.
This new paradigm shift has transformed the traditional workplace into a virtual workspace and has forced executive leadership to come up with a remote work plan that places higher expectations and increased value on the impact of business communication and collaboration—as well as implement smarter business tools and software that power both.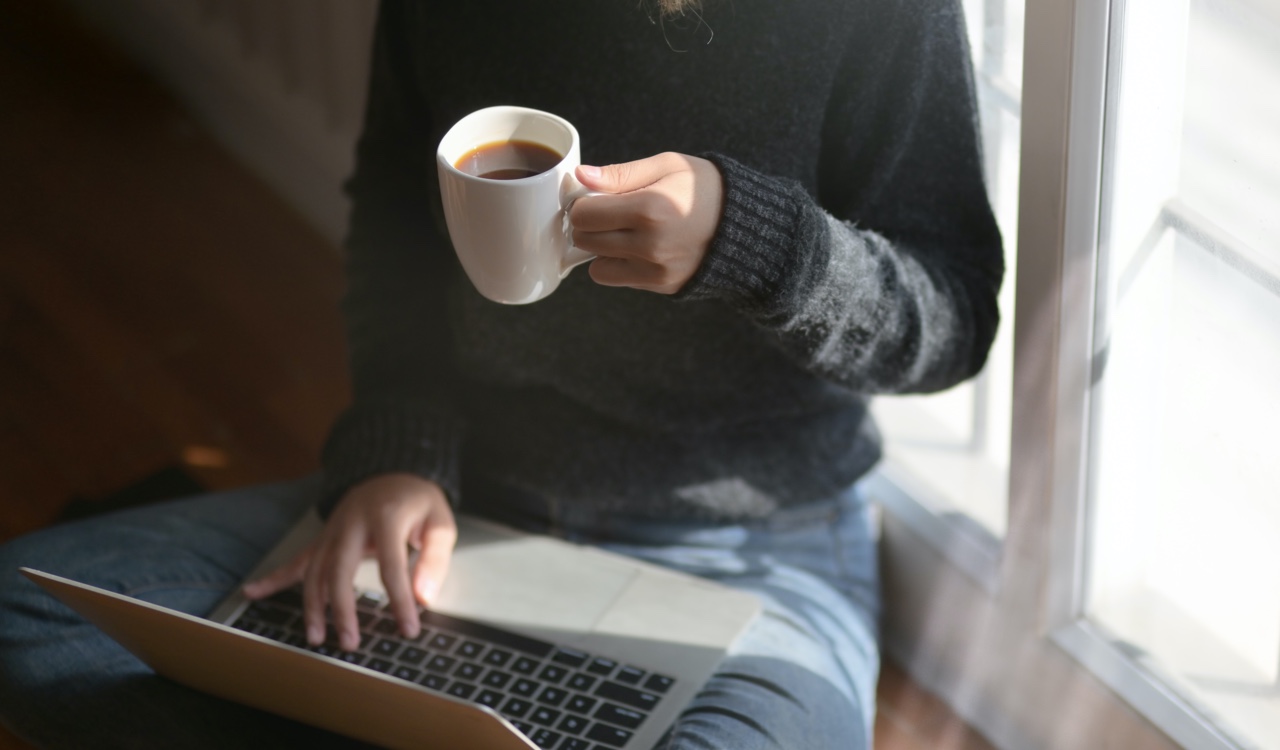 Perhaps the most impressive principle guiding the remote work revolution is the impact it can have on team morale and work culture. When business leaders begin to fully comprehend the benefits of remote work, it challenges them to rethink people operations holistically. It empowers them to rebuild company culture based on trust and transparency, and supports an infrastructure of total inclusion that transcends corporate politics and employee economics.
Remote work benefits
The sudden work-from-home transformation is actually a boon for many businesses. For companies that lack a diverse core culture or don't measure up to the operational standards of their competitors, remote work gives them the opportunity to recalibrate existing systems and structures that may be stunting business growth and employee performance. After all, employee engagement, employee diversity, and employee wellness all elevate productivity and performance across the board.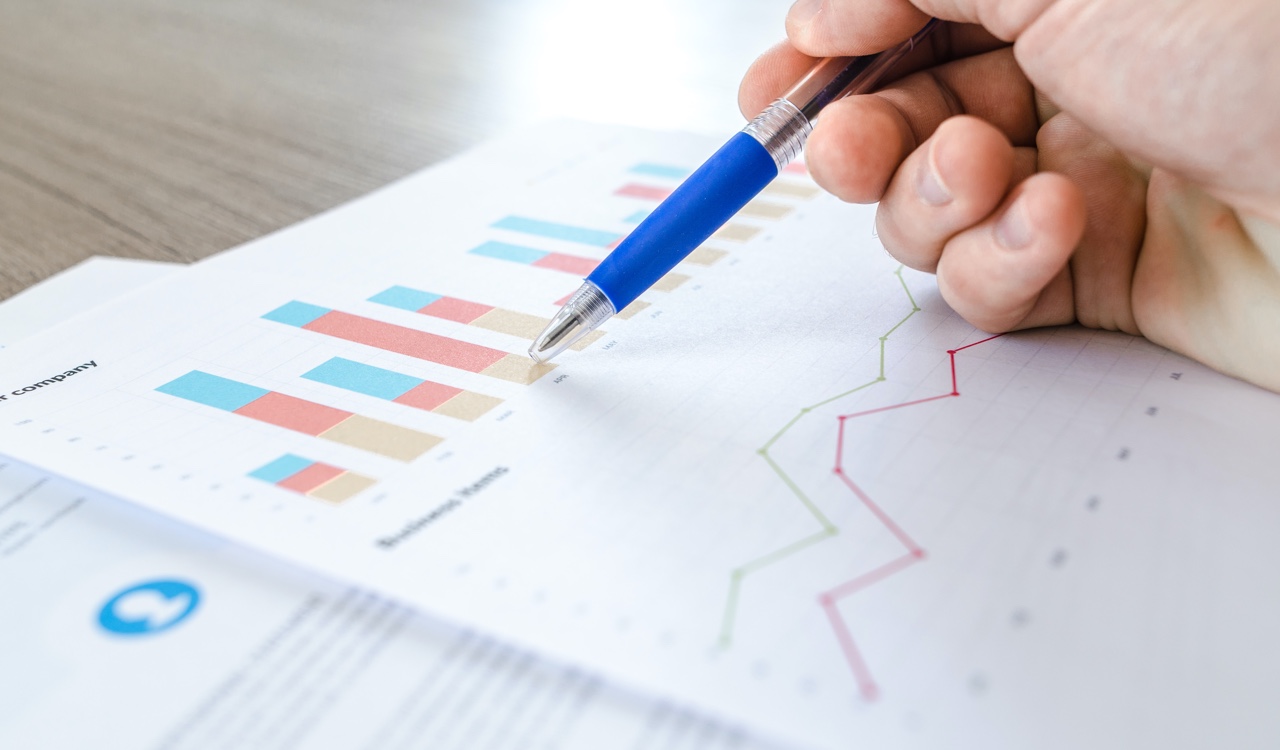 There are many key benefits for business leaders who implement a flexible remote work policy and establish a pragmatic work-from-home protocol that works for everyone. These benefits impact every facet of the business that provides a competitive advantage—talent and recruitment; diversity and culture; employee engagement and performance—and they place strong emphasis on accountability and appreciation for the people and systems that move business forward.
Talent and recruitment
Look at remote work strictly from a workplace talent perspective, and you'll see why globally dispersed teams have a massive advantage. The flexibility to recruit quality employees literally knows no borders. Leadership can source top-notch talent globally with the right tools and policies in place to hire the most diverse teams.
Businesses that don't adopt and adapt will lose the most qualified prospects to their most vaunted competitors. At Flock, we continue to improve and develop our software far more efficiently than many of our counterparts because we're able to do it with a remote team. Those businesses who aren't willing to transition to some aspect of remote work won't be able to compete from a recruitment standpoint much longer. It's just not sustainable.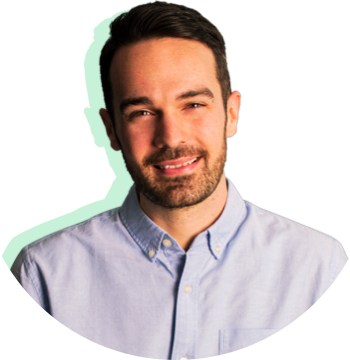 Most businesses in this world are evolving. They're no longer all in a single location. You can't do it from a talent perspective. Ultimately, if I'm running my business in Seattle, and I'm only going to recruit folks in Seattle, you're greatly limiting your talent pool. And at some point, it might get really, really hard to find an individual candidate XYZ who checks all these boxes who can come into the office and work a nine to five."
Ryan KellyVP of Global Marketing, Flock
Remote work recruitment benefits
Better employee retention and lower turnover
Broader talent pool with sharper skill sets and deeper expertise
More competitive offers to higher-quality workers due to cost savings
Diversity and culture
Remote work may not be ideal for every business, but it gives many a chance to rethink team diversity and dynamics for more creative problem-solving. When leaders build teams that are diverse, their business becomes more relatable to a wider range of customers and users. Additionally, diverse teams can leverage distinct viewpoints, experiences, and variable expertise to come up with unique solutions to problems that homogeneous teams may never think of.
Diversity also ensures that teams are well represented on a personal level. Employees who are exposed to diverse perspectives and experiences generally become more aware, open-minded, and understanding. This is especially true when it comes to knowledge-sharing and peer-to-peer learning. The beauty of remote work diversity is that it can single-handedly give businesses a competitive edge in any market across the globe.
Remote work diversity and culture benefits
Diversity improves problem-solving exponentially
Personal growth and employee development thrives
Faster expansion internationally, wider audience and client base
Employee engagement and team morale
Remote work sponsors employee engagement at every level through autonomy, trust, transparency, and satisfaction. Once leadership moves to adopt remote work, they must also commit to elevating employee engagement. The benefits are twofold: When employees work from home, they automatically bolster initiative and actively assume accountability, and when managers put their trust in remote employees, team morale skyrockets and productivity soars.
Highly engaged employees are also more productive, loyal, profitable, and retainable. Employees who work from home become more engaged because they feel trusted, empowered, and valued. Plus, engaged employees are fundamentally happier, and happy employees perform at higher levels which translates into stronger retention and higher profitability.
Remote work employee engagement benefits
Better employee retention and lower turnover
Flexibility for better work-life balance and overall wellness
A happy worker is a highly productive worker
Remote work challenges
Despite the surge in remote work, many businesses still aren't equipped to adopt an adequate remote work model or even prepared to facilitate a structured work-from-home policy. Some have the communication tools and software to pull it off, but they have concerns, fears, and biases when it comes to granting autonomy to employees. Others don't have the tools at all, and struggle to sustain operational standards that meet the basic demands of employees who value work-life balance as a preference rather than a privilege.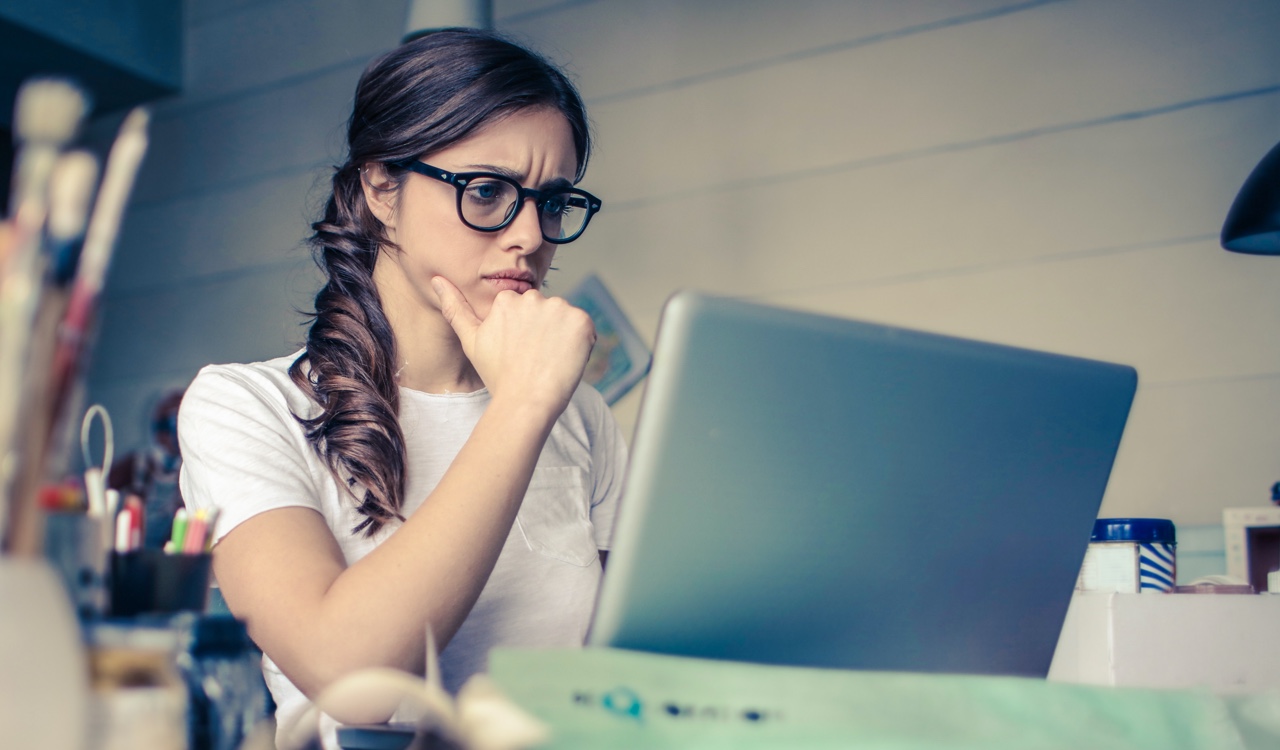 But when leaders take action to implement the proper business tools and software, and managers put the right processes in place—remote work can work wonders for everyone in the company. Knowing is half the battle, so here are certain remote work challenges business leaders will need to address.
Communication: Email simply isn't enough
There's no doubt that communication breakdown leads to grave business failures. The biggest challenge facing remote teams and employees who work from home stems from intermittent communication or a lack thereof. In a recent Flock survey, 34% of remote teams say communication is their biggest challenge. Without the right tools to facilitate real-time communication (email simply isn't enough) teams talk less, employees feel more isolated, and remote work suffers.
But when teams leverage a full suite of communication tools—like instant messaging in channels, video conferencing, and voice notes—they foster best practices that positively impact employee engagement, which sparks collaboration and boosts productivity.
Power your remote team's communication with Flock
Use Flock Channels to communicate with your team in real-time
Create Private and Public Channels for everything worth discussing
Prioritize and organize all of your conversations together in one place
Make decisions faster with instant feedback and problem-solving
Collaboration: Video conferencing alone won't cut it
Collaboration between internal teams is the fuel that ignites productivity and drives results. This is especially true for large businesses with remote teams. In the same Flock survey, 53% of teams say collaboration is the most important ingredient of business success. That's because modern collaboration software empowers teams to work smarter together when they work from home.
If teams can't collaborate effectively—let alone communicate in real-time—productivity declines and projects get neglected. In addition to team messaging and video conferencing, file sharing capabilities create an accessible network of shared resources that keeps teams on track. Establishing a seamless file-sharing ecosystem encourages everyone to participate in feedback loops, creative brainstorms, and cross-functional decision-making, which is absolutely critical to remote work collaboration.
Power your remote team's collaboration with Flock
Use Flock to message anyone or host a video call with everyone
Share important files and documents directly with team members
Invite guests to privately collaborate with internal stakeholders
Use to-dos, tasks, and reminders to hold team members accountable
Productivity: Mind the productivity gap
Productivity is the measurable output resulting from effective communication and collaboration between teams. It powers momentum and gauges overall performance. Another challenge remote teams face is keeping productivity consistent while overcoming waves of procrastination which can disrupt routines, create bad habits, and disable workflows.
In our survey, 30% of remote teams cited productivity gaps as a challenge to achieving successful business results. So to prevent productivity gaps from swallowing up hours worth of progress, businesses can adopt project management and time management tools that conquer these pitfalls so that they don't siphon productivity or dilute momentum.
Power your remote team's productivity with Flock
Schedule reminders and get notified in Channels when tasks are due
Divide and conquer projects, tasks, and to-dos with shared notes
Automate recurring processes with Flock's process automation tools
Make decisions faster with instant feedback loops in Channels
Remote work technology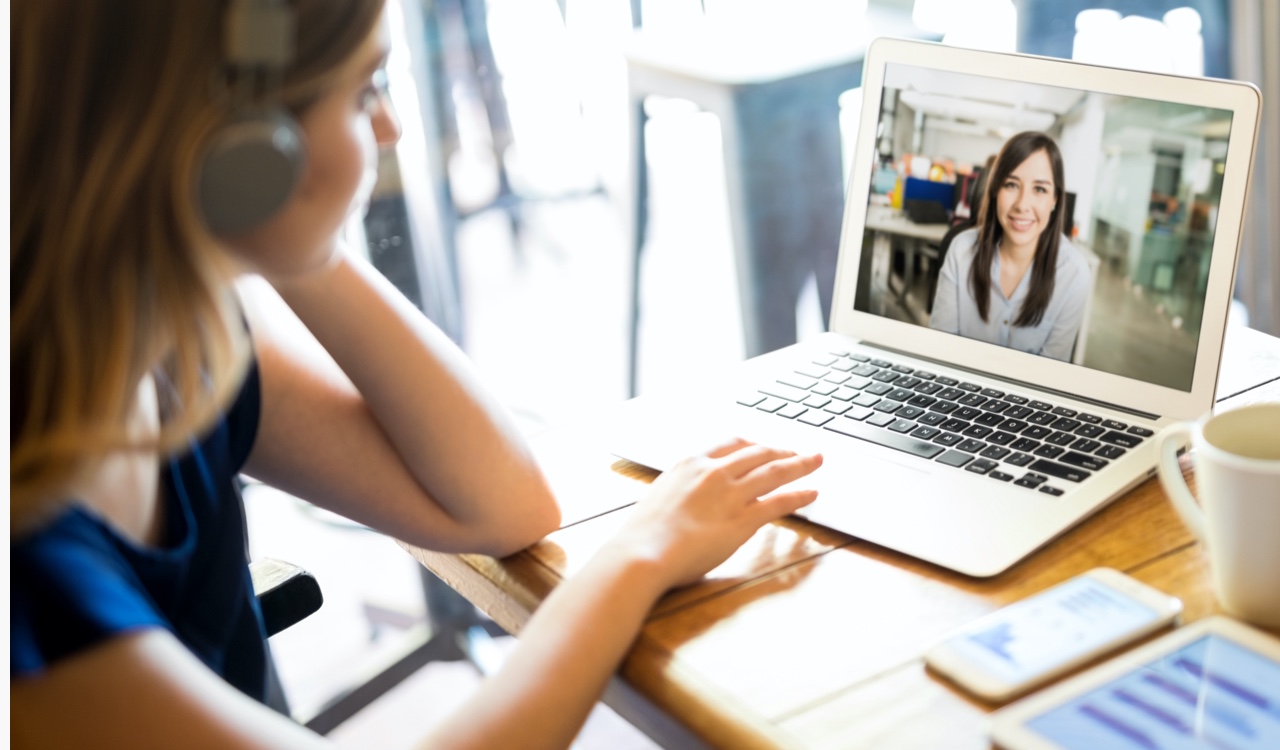 The fact is that modern technology helps remote teams operate more efficiently. Today's tech enables real-time delivery and deployment of information as well as immediate, reliable, and secure access to company data and information whenever and wherever teams need it. As remote offices and virtual workspaces continue to evolve, modern technology plays the chief role in making sure businesses are equipped to execute faster. It does this by keeping work organized, prioritized, and optimized, while ensuring teams are always online, in sync, and on track.
Accessibility
Remote work technology guarantees stability and accessibility that makes it easy to share and access information in real-time from anywhere.
Security
Remote work technology leverages proactive security measures that safeguard private data and the exchange of personal information.
Delivery
Remote work technology enables real-time delivery of data—like software updates and new feature releases—delivered directly from the cloud to your device.
Deployment
Remote work technology offers extreme flexibility to customize and configure workflows, automate processes, and integrate third-party apps that the extend functionality of software.
Team Messaging
Direct, one-on-one, and team messaging technology has emerged as the primary means of business communication for remote teams. It gives teams the ability to send and receive messages instantly, and provides secure, real-time access to people and information that email and social messaging apps cannot.
Video Conferencing
Video conferencing gives remote businesses the flexibility of communicating face-to-face from just about anywhere—the home, an Uber, or the grocery store. The best video conferencing tool for remote teams is one that integrates screen-sharing and -recording so participants can share important insights with the rest of the team across any device they choose.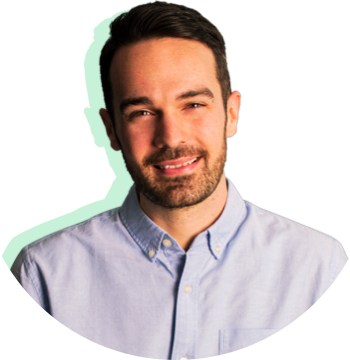 One of the massive benefits that we see with Flock is the ability to work with dispersed, distributed teams, or remote teams. The biggest pain point that a lot of remote employees or dispersed teams have is a lack of alignment. There are communication problems. People aren't operating on the same planes of context with the same information. So then mistakes get made and people do work that might not be necessary. I'm in Boston right now, half of my marketing team is in India in Bombay—huge time difference. One of the main things that really bridges that gap is Flock, and without it, I literally do not know how we could be running a global organization right now."
Ryan KellyVP of Global Marketing, Flock
Project Management
The primary purpose of project management tools is to track teamwork and optimize productivity. Remote work relies on project management technology to ensure that teams stay on track and tasks get completed on time.
File Sharing
File sharing is essential to remote team collaboration. File sharing mobilizes all of your important files and documents via the cloud and syncs them across all your devices and teams—all the while keeping a record of accessible and shareable data throughout the entire company.
Note-taking
Note-taking tools ensure remote teams stay on the same page—literally. Digital note-taking tools integrate across many productivity platforms and are the most resourceful way to keep all relevant information together and accessible.
Process Automation
Process automation helps remote teams execute recurring processes within a common or customized workflow, so even the most complex, redundant function can be automated with ease—like scheduling, reporting, or even oboarding.
App Integrations
App integrations extend the functionality of existing tools teams use to better organize and prioritize projects like pros. Flock, for example, integrates with popular business apps like Asana, Trello, Zapier, Jira, Dropbox, and dozens of others to bring productivity stacks to life so remote teams can get more out of the apps they use the most.
How to build a remote work culture
Creating a strong remote work culture means installing core values and overseeing and overcommunicating them. Since social interaction is limited within a dispersed team, it's important to keep communication channels open and promote transparency. At Flock, we use Private and Public Channels to share personal interests and to download and decompress whenever possible. Encouraging active participation across these Channels helps us remove the red tape often associated with open and informal communication, and keeps our team morale high.
Businesses used to setting up ping pong tables and pinball machines at the office might find building a remote work culture challenging. But as is true with any vibrant workplace culture, team building and employee engagement through connectivity and communication will help keep folks motivated to do their best work. Here's how leaders can install and promote a core culture that transcends remote work.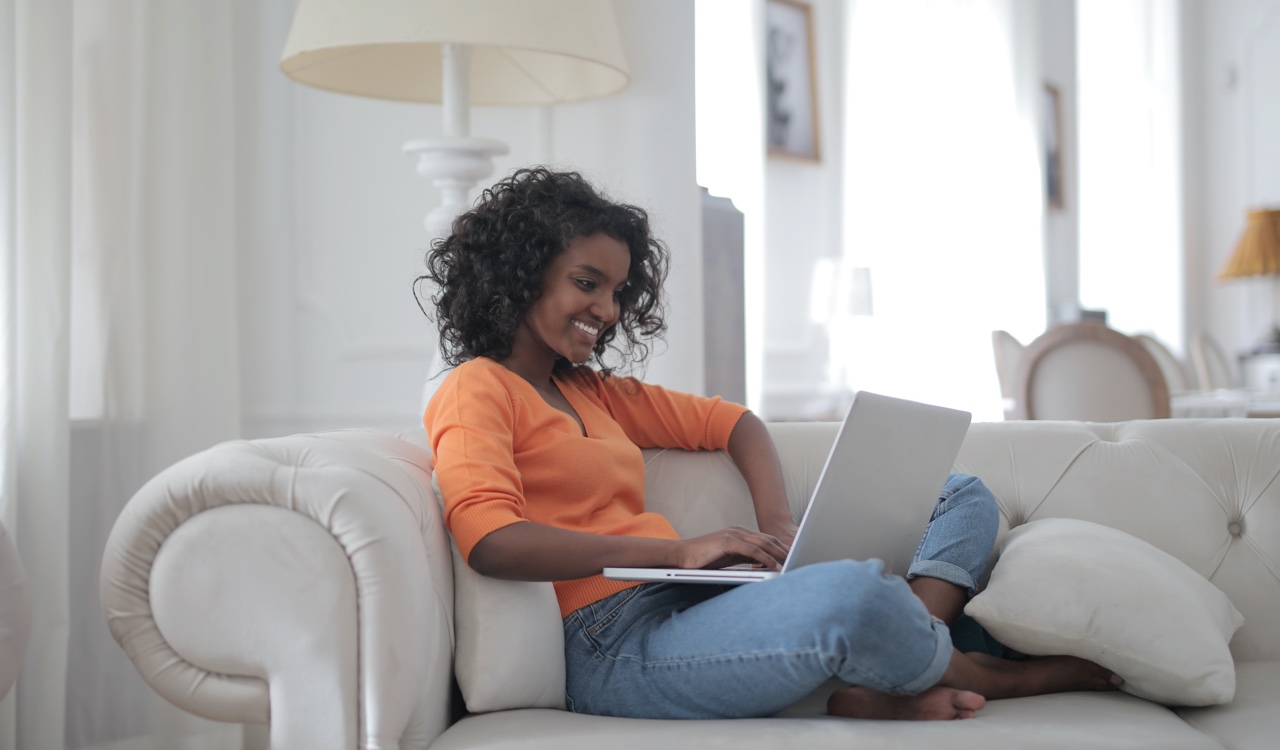 Remote work culture starts at the top
At Flock, we're largely remote with teams in Boston, Mumbai, and Bengaluru. We connect with each other every day using our own business communication software that includes a full suite of collaboration tools like team channels, video conferencing, screen sharing, file sharing, note-taking, reminders, shared tasks, and to-dos. Our team is always in sync because Flock makes communicating across teams reliable and simple.
Business leaders can adopt a similar remote work culture that puts communication at the center of C-level decision making and problem-solving. With a strong endorsement from senior executives, employees gain trust in leadership which nurtures engagement. Learn from us.
Create a code of conduct
Establish a code of conduct to pre-empt any cultural misunderstandings. While cultural diversity and differences are often a strength for remote teams, they can also lead to miscommunication and unnecessary conflicts. A code of conduct for internal and external communications can nip faux pas in the bud that may arise due to cultural barriers and social distancing.
Over-communicate your culture
Lack of communication between remote teams is often what holds them back. Your culture will flourish or fail, based purely on your communication habits. Get communication wrong and your remote work culture will quickly deteriorate.
Working remotely means certain team members will have more questions or concerns than usual, and your culture might be difficult to grasp at first without a refined remote work policy. Over-communicate pain points and lessons learned, and be sure to document your progress as it evolves with your team's remote work experience. Build a culture of overcommunication that is inclusive and gives everyone a voice that resonates.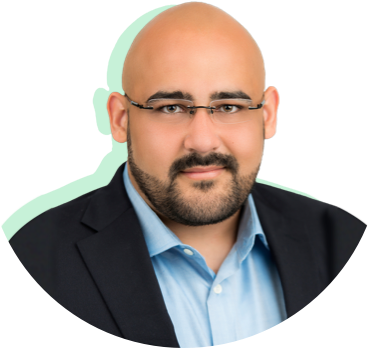 Our team, instead of having to spend time switching between all these different tools can focus on communicating effectively with our customers and sharing that information with everyone else in the company if it's needed. It's untethered us from having to be right here physically in an office interacting with each other to be effective. It makes it so that the line between life and work no longer has to be this hard break. You can live your life and not have it come at the expense of work. And you can be effective at work and not have it come at the expense of life.
Sam MallikarjunanChief Revenue Officer, Flock
Make employees feel appreciated
Managers should focus on making employees feel wanted, appreciated, and part of a unified team. Camaraderie and chemistry are especially important within remote teams as they bring employees together around common interests and shared values. Recognizing remote workers with public praise establishes a baseline for rapport and motivates teams to be more productive.
Establish information security guidelines
Remote teams work across private and public networks (homes, cafes, co-working spaces, etc.), so protecting your company's data and your employees' personal information from unauthorized access is a top priority. Address this by establishing strict internet security protocols and insist on specific safeguards when it comes to company and employee-owned devices.
How to manage remote teams
Managers should set guidelines for how remote teams work together to accomplish business goals and objectives to achieve optimal results. A comprehensive remote work policy can help define general rules of engagement and set the right expectations for both the employer and the employees.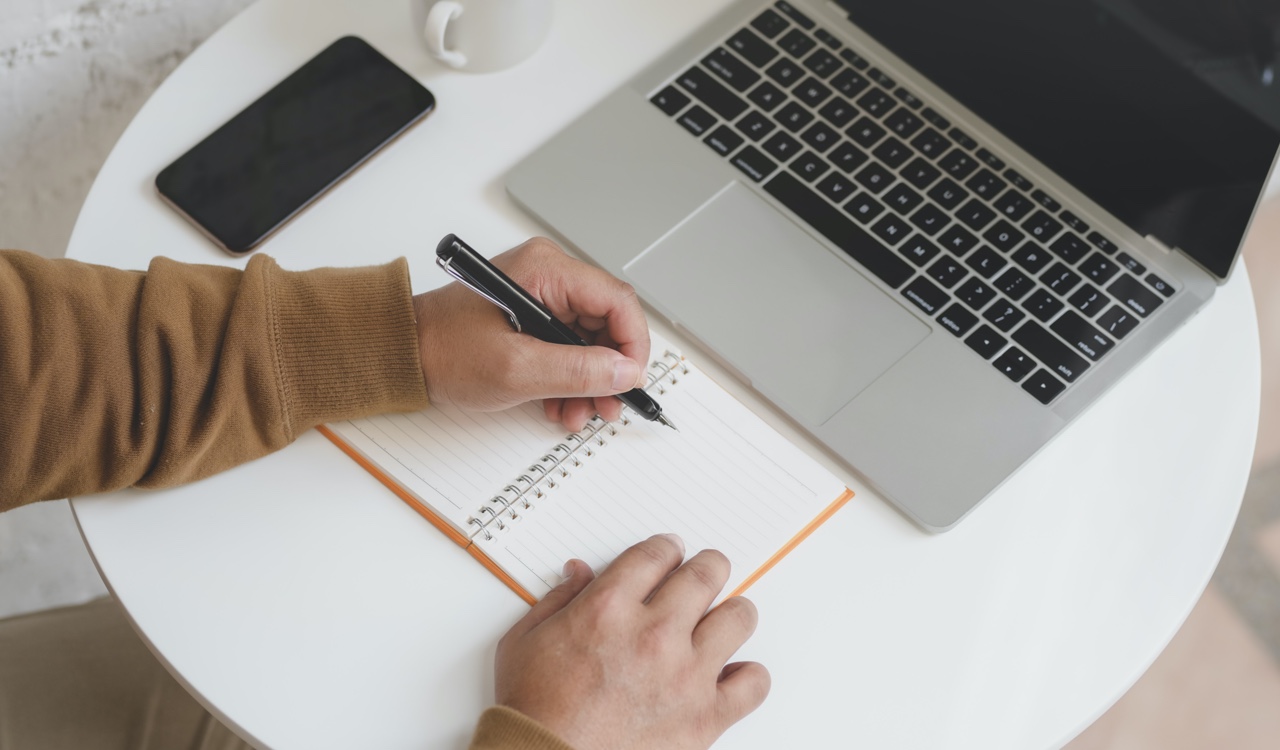 As a manager, setting clear expectations up front can help remote workers feel accountable from the outset. Clarifying what key metrics and objectives will be tracked is a straightforward way to ensure everyone is being equally accounted for and there's no bias being demonstrated.
Check-in regularly
Regular check-ins with your remote teams are a must. Chatting 1:1 via messenger or speaking face-to-face on a video call is the best way to maintain healthy working relationships. Set an appropriate cadence that determines a convenient schedule for meetings and a reasonable response time for messages.
Managers should create open communication channels to establish frequent, recurring team dialogue, and encourage an all-in-one communication tool for constant contact to ensure everyone is on the same page.
Specify working hours
Managers should set a schedule that determines what hours remote workers should be online. If your team is dispersed around the globe, availability can become an issue with real-time collaboration being the biggest challenge. Functional groups may have their own schedules, but you should get everyone online at the same time for a few hours every day to ensure smooth handoffs between employees across different time zones.
Use business chat to bring your team together
Encourage the use of a business messenger tool to share ideas, manage projects, and streamline feedback. We use Flock to collaborate on projects in Channels and host weekly standups using our built-in video conferencing tool to help each work through challenges as a group rather than suffering in silence.
Communication is what successful remote teams run on. A little bit of trust and transparency goes a long way. When team members feel like they can approach senior leaders or managers about their challenges—even the small ones—they feel more empowered, which leads to stronger working relationships, less micromanaging, and a motivated team that's ready to crush it.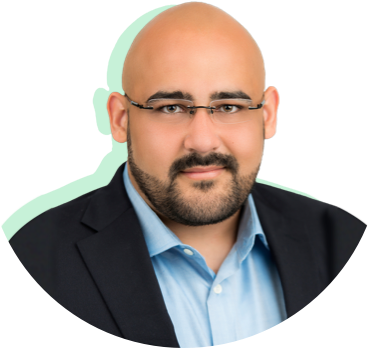 I don't even know where in the world people are sometimes. Our engineering team, some of them are in Bangalore, some of them are in Mumbai, and the marketing team is traveling all over the place. It doesn't matter. When you have a tool like Flock, you can centralize all of that workflow, all of the tools and the communication channels that make us effective at our jobs. You can centralize that in a way that actually doesn't drive people insane."
Sam MallikarjunanChief Revenue Officer, Flock
Set provisions for asynchronous collaboration
Set clear expectations on handling tasks and follow-ups. Specify the tools used for both real-time planning and async collaboration—like business messenger or chat, video conferencing, project management, and task tracking. If your remote team spans the globe, waiting for dependencies due to time zone conflicts can be frustrating. So be sure to set ground rules for availability and non-availability, and respect each other's busy schedules.
Balance engagement with freedom
We'll keep saying it: communication is essential within a remote team. But you need to strike the right balance. Spend too much time on calls with colleagues and they'll begin to feel micromanaged or become disinterested. Spend too little and they may feel like they've been left out. The trick is to engage your team in meaningful ways while giving them the freedom to do their best work.
Start each day with a team check-in that prioritizes the workday. This level of accountability may seem excessive, but it'll ensure that everyone on the team knows who is working on what and that'll make them feel situated and seucre. Follow-up individually throughout the day to make sure nothing slips through the cracks and to make sure everyone's feelings and feedback are accounted for.
How to set up a remote work office
Setting up a remote work office space takes a little bit of creativity, some pride, and a bit of compromise. While not all remote experiences are the same, the true benefit of working from home is being able to enjoy the many comforts of your own home without the stress of a morning commute or the distractions of a frantic workplace.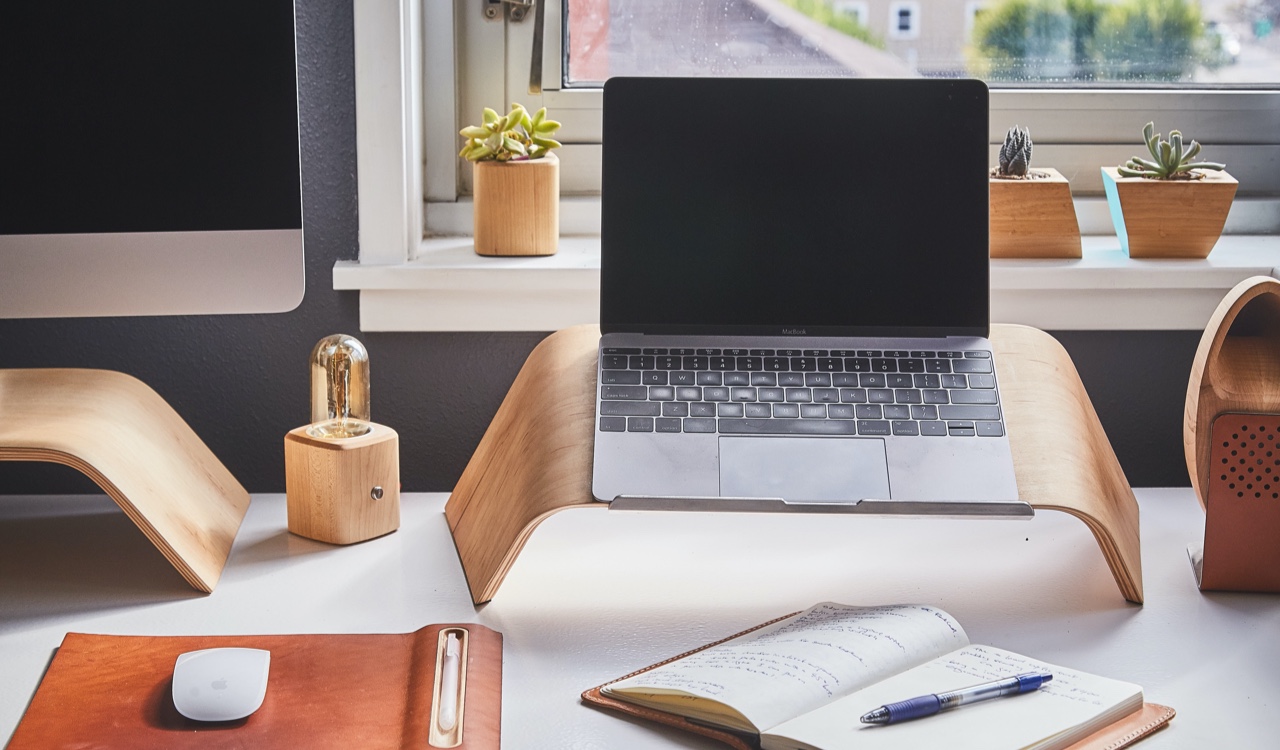 However, the wrong work-from-home setup can also be a cause for distraction. Creating a comfortable, distraction-free work zone that inspires productivity takes some planning and thoughtful design. While your favorite armchair might be great for Netflix or a New York Times' best-seller, it will wreak unholy havoc on your body after a long 8-hour workday.
To stay productive when working from home, employees should invest in an efficient, well-equipped, organized remote work setup. Here are a few ideas.
Pick the right room
The room or area in your home you designate as 'the office' should be spacious and well lit with as much natural sunlight as possible. If you live in a small space like a studio apartment, it can be tempting to tuck a desk into a corner. Instead, find a window to put the desk in front of. Research shows natural light helps improve mental capacity which will make you more productive.
Set up an ergonomic workstation
It's easy to fall into the trap of folding yourself into the couch like a pretzel when you work from home. Having a suitable workstation with an ergonomic desk chair or a stand up desk will allow you to sit or stand comfortably and keep you from developing bad habits—or even worse, injury.
The same goes for your monitor or laptop. Positioning them slightly below eye-level helps to reduce fatigue and eye strain, while your mouse and keyboard should keep your arms parallel to the floor—whether you're sitting or standing.
Stay organized
Stay organized like a pro. Reduce clutter by limiting the number of devices competing for desk space. Put printers, scanners, and docking devices nearby but not on the desk. Keep your office supplies and paperwork handy but in drawers or file cabinets. Use walls as shelves rather than desk space, and let bookcases double as stands and storage.
Get connected
It goes without saying that an efficient, high-speed internet connection is crucial for remote workers so they can stay connected with their teams.
The Federal Communications Commission recommends internet speeds of 12 to 25 Mbps for households with multiple internet users. However, you should get the fastest internet connection your company will afford, especially if you want to support multiple devices or users. You'll also need a network router with enough range and power to support your home office network, including mobile devices. The last thing you need is for your WiFi to cut out in the middle of a video call with your boss or a big client.
One final piece of advice: separate your work computer from your personal laptop to set clear boundaries. Being able to shut the screen off at the end of the day, close the door to your office, and just walk away helps eliminate the temptation to squeeze additional work (and more stress) into your already busy schedule.
How to be productive working remotely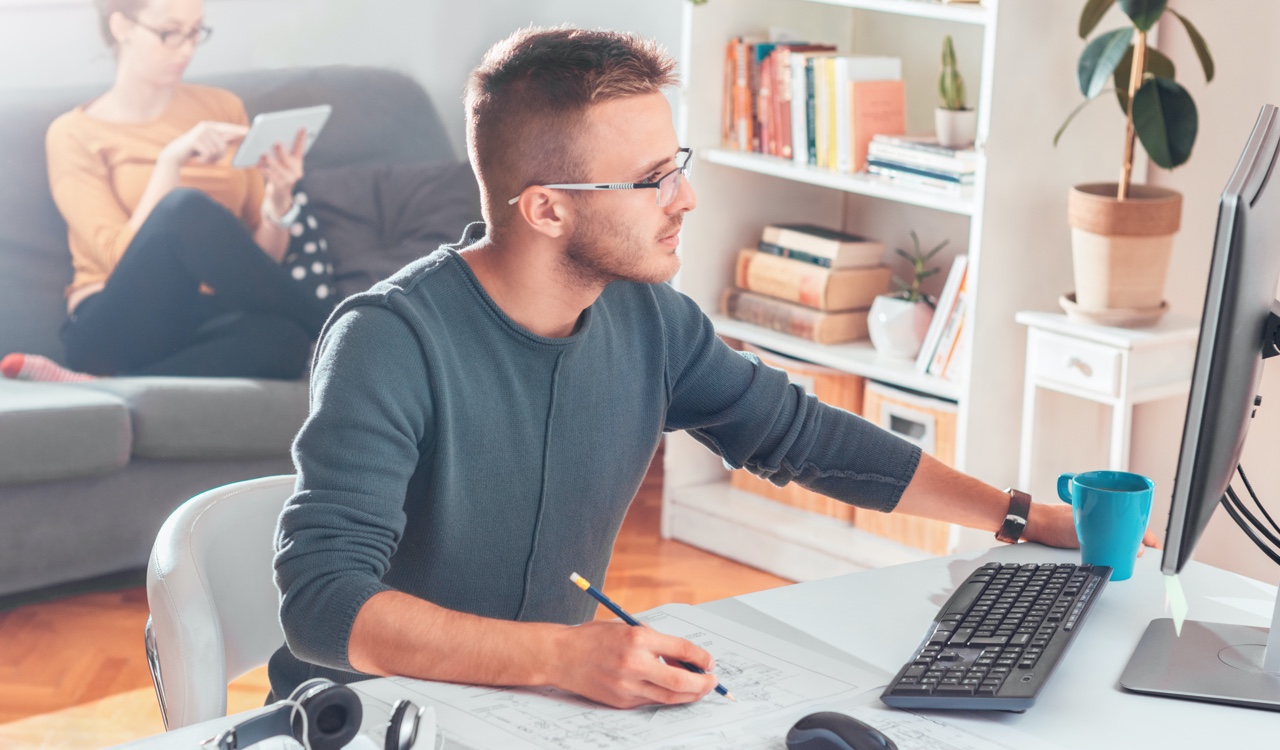 By now you should know that remote workers are more productive when they're more engaged. We also know that highly productive remote teams set clear goals, measure the right metrics, foster accountability, and build trust through transparency. But productivity doesn't happen on its own. Like culture, it needs to be nurtured. So managers need to ensure everyone is engaged, contributing consistently, and collaborating effectively when working from home.
Be disciplined about working hours and your health
You might not have to commute to the office, but you should still set sensible working hours. After all, working from home isn't about succumbing to the temptation of the snooze button, taking a break when you need to is about having the discipline to look after yourself.
A remote worker is a busy worker, so we're all subject to busier stretches when we work from home. But it's essential to establish a good work-life balance. Remote workers should take time to recharge their batteries with time off from always being connected. Maintain a suitable work schedule that prevents the inevitable blurred lines between life and work. If you're stressed and anxious over a deadline, take a break and come back to it.
Also, avoid spending every break scavenging in the kitchen. A balanced diet with adequate hydration can support productivity levels and overall health. Studies favor a high protein lunch over a go-to sandwich or a slice of pizza, as heavy carbs might reduce alertness and induce an afternoon lull. And take it easy on the coffee. Stay hydrated and move around every so often to keep the blood flowing.
Establish OKRs, a goal system every remote manager needs
Objectives and Key Results (OKRs) create alignment and engagement around measurable goals. Objectives are your desired goals and the key results are measurable ways to track progress towards achieving goals.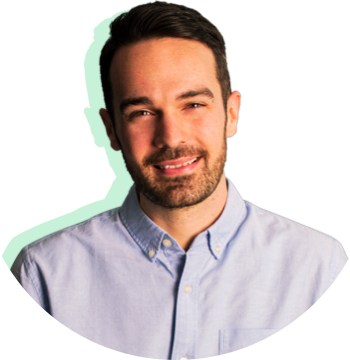 You can talk to us. Try to get someone on the phone from Slack or Microsoft Teams or Google, I guarantee you won't be able to do it. They're going to kick you over to basically a forum where you'll be able to post a question on some help board. I guarantee you can get people, real human beings on the phone with Flock. It's a huge advantage. We'll have onboarding for your company to introduce the software to your business and how it can be really successful to meet your particular needs. Especially if you're just getting started and this is your first jump into team messaging software, get started with us. See what it's like. See if you like it. I guarantee you won't regret it."
Ryan KellyVP of Global Marketing, Flock
Replace the flawed "9 to 5" model of productivity measurement with result-oriented performance analytics based on goals. For example, at Flock we analyze performance in terms of goals achieved using metrics relevant to each employee's job—NPS, leads generated, bugs fixed, churn arrested, etc.
Measure the right metrics. To improve your remote team's productivity, you should:
Measure the output of team members working on similar projects and tasks to calculate median values for good performance. Essentially, you are A/B testing your employees output to benchmark performance goals.
Set fair deadlines for specific tasks and track how long it takes to complete them to measure productivity with more clarity. A team member missing deadlines a little too often? Talk to them to see how you can help.
Look to achieve goals on different levels, from small wins to reviewing the overall bigger picture. If a project will take a few months, it's good to break it down into smaller sections, set weekly objectives and achieve a specific number of goals each week.
Use productivity tools
The clue's in the name. Invest some time in understanding the ways your online tools can make your life easier. Maintain your calendar, organize your files, set to-dos and reminders, use shared note-taking, etc. There are a myriad of ways productivity tools can keep your team more organized than ever, you just need to explore what's at your fingertips.
Flock is a simple, all-in-one productivity tool that can drive your business forward while you work from home. It gives you the mobility to work across multiple devices while providing easy-to-use channel messaging features with video conferencing, screen sharing, and file sharing software that keeps everyone connected—executives, managers, and teammates—no matter where they are.
Effective communication and collaboration are the two most important means to a successful remote work business—and neither can be understated. As a manager, when your team is fully capable of doing both in real-time, everyone in the company becomes more informed, empowered, and engaged. Hopefully by now you understand the impact that it'll have on productivity and performance.
Future of remote work and virtual teams
The rise of remote work has ushered in a new virtual reality for businesses worldwide. This new standard of work puts immense pressure on business owners to build virtual teams that are capable of performing at high levels while they work from home or away from the office.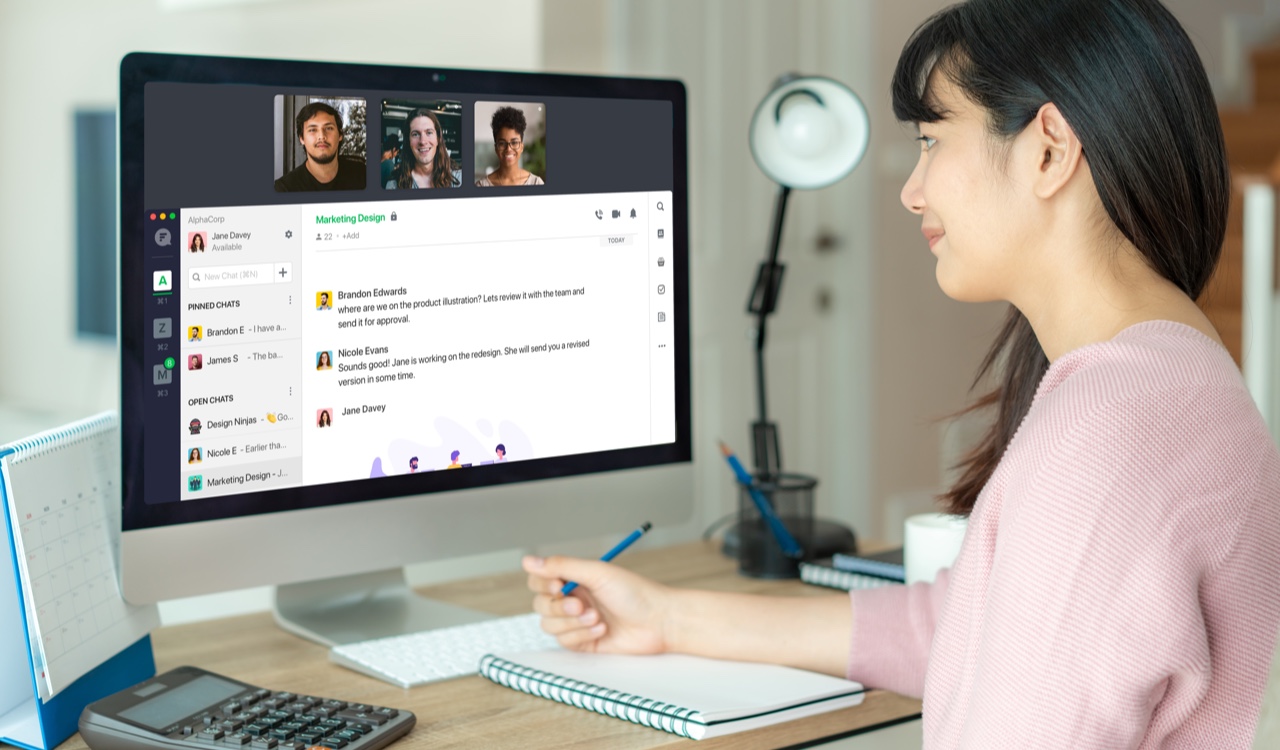 As the global workforce transitions to more remote work, managers who oversee virtual teams or distributed teams will need to adopt productivity tools that power real-time communication and collaboration between them. Effectively managing virtual teams has already become a top priority for businesses, but optimizing overall output remains a key challenge. Whether your virtual teams are successful or not largely depends on the technology and, of course, leadership.
Virtual teams and technology
The future success of remote work and virtual teams can be found in technology. Having the flexibility to adopt remote work is one thing, but having the proper tools in place to be successful is another. When businesses turn to an all-in-one productivity solution like Flock, virtual teams can communicate and collaborate quickly and more efficiently—no matter where they are. This kind of adaptable and scalable technology brings virtual teams together with the kind of security and capability that remote businesses need to survive and thrive.
Virtual teams and leadership
Executive leadership is responsible for putting virtual teams in a position to be successful. If remote work culture doesn't start at the top, it will crumble at the bottom. While there are many concerns about remote work and virtual team management, there are more advantages to building successful virtual teams in a technology-driven workforce. Virtual teams are a natural step toward the future of remote work, and it's vitally important for leadership to recognize the challenges and the benefits, and manage the transition proactively to ensure business stays ahead of the curve.
Make no mistake about it: the future of remote work is now—and it's here to stay. When you work from home, do what makes your virtual team most productive. In the end, that's what remote work is all about.
Build Your Virtual Team with Flock. Book a Demo Now