Stay on top of your leads, accounts, and pipeline
Manage your prospects and customers and watch your pipeline grow easily with Flock.
Get notifications for new leads, change in lead status, or when you win over a prospect (hurrah!) by integrating your Sales CRM & IFTTT with Flock.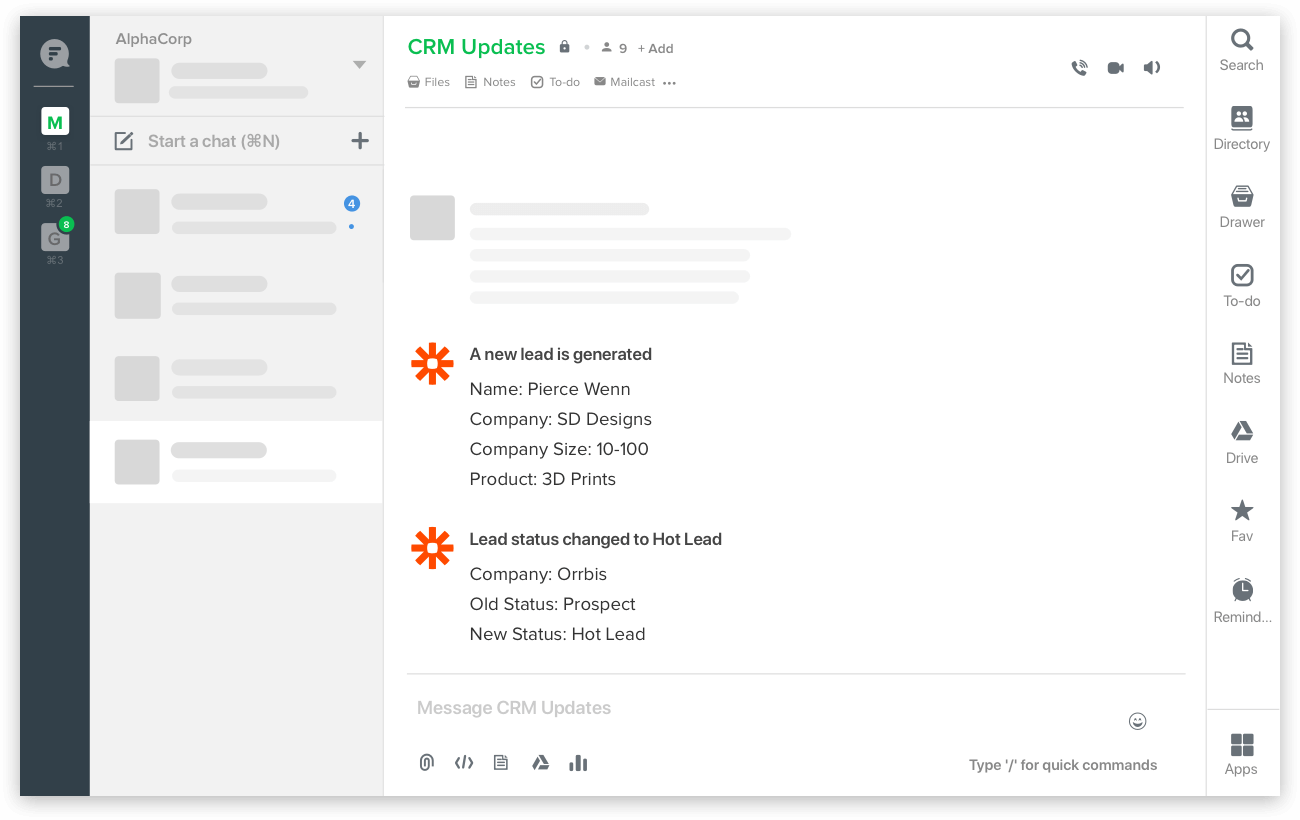 Easily share resources and knowledge with your team
Share sales collateral and expertise like brochures, presentations or documents, no matter where you store them - Google Drive, Dropbox or Box, by integrating these apps with Flock.
Create a channel to share email templates, case studies or meeting notes with everyone.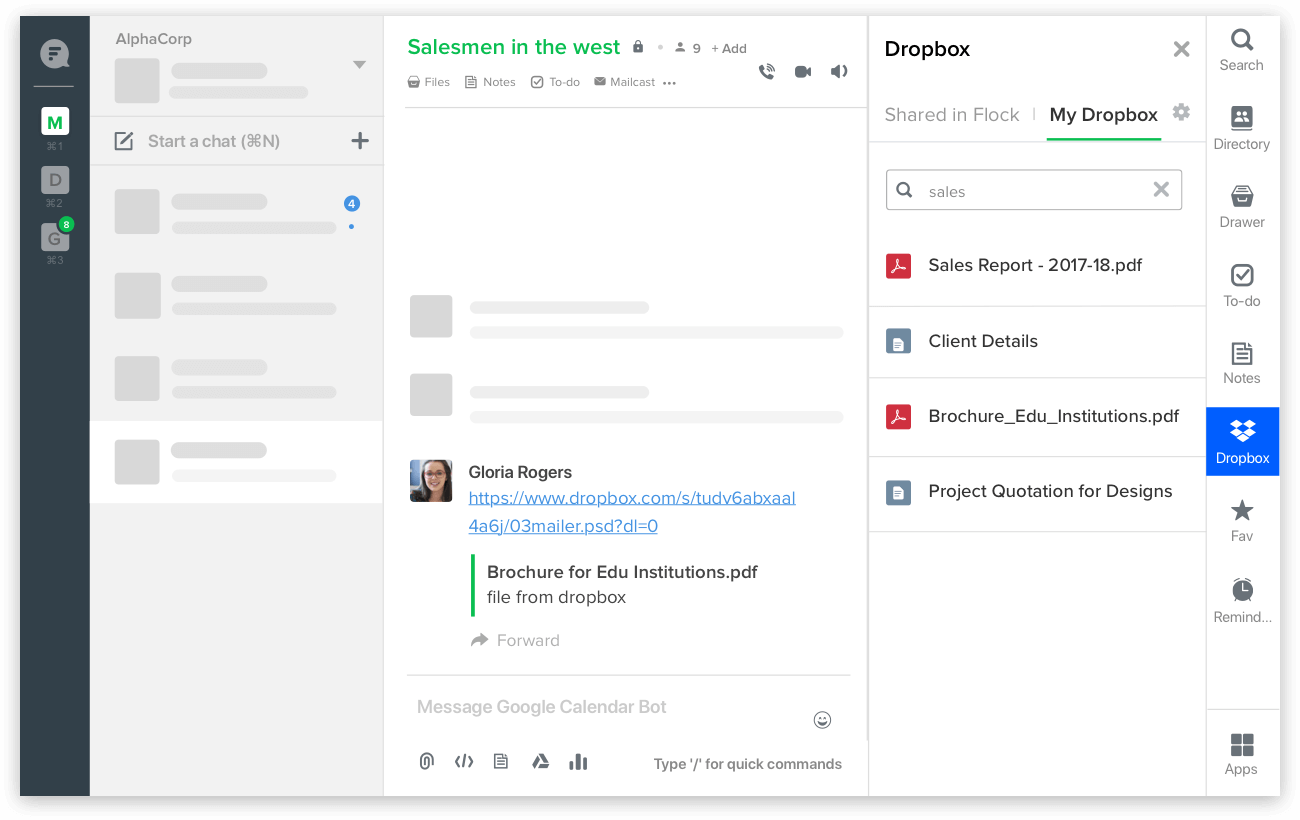 Never miss a client call
or deadline
Meet all your tasks and timelines with Flock as your personal assistant.
Prep for every client meeting or call to perfection, by creating and assigning tasks to your sales team via Shared To-Dos.
Make it on time to every client meeting by setting reminders.
Use Google Calendar? Simply integrate the app with Flock, and create events, or accept or decline invitations from within the app.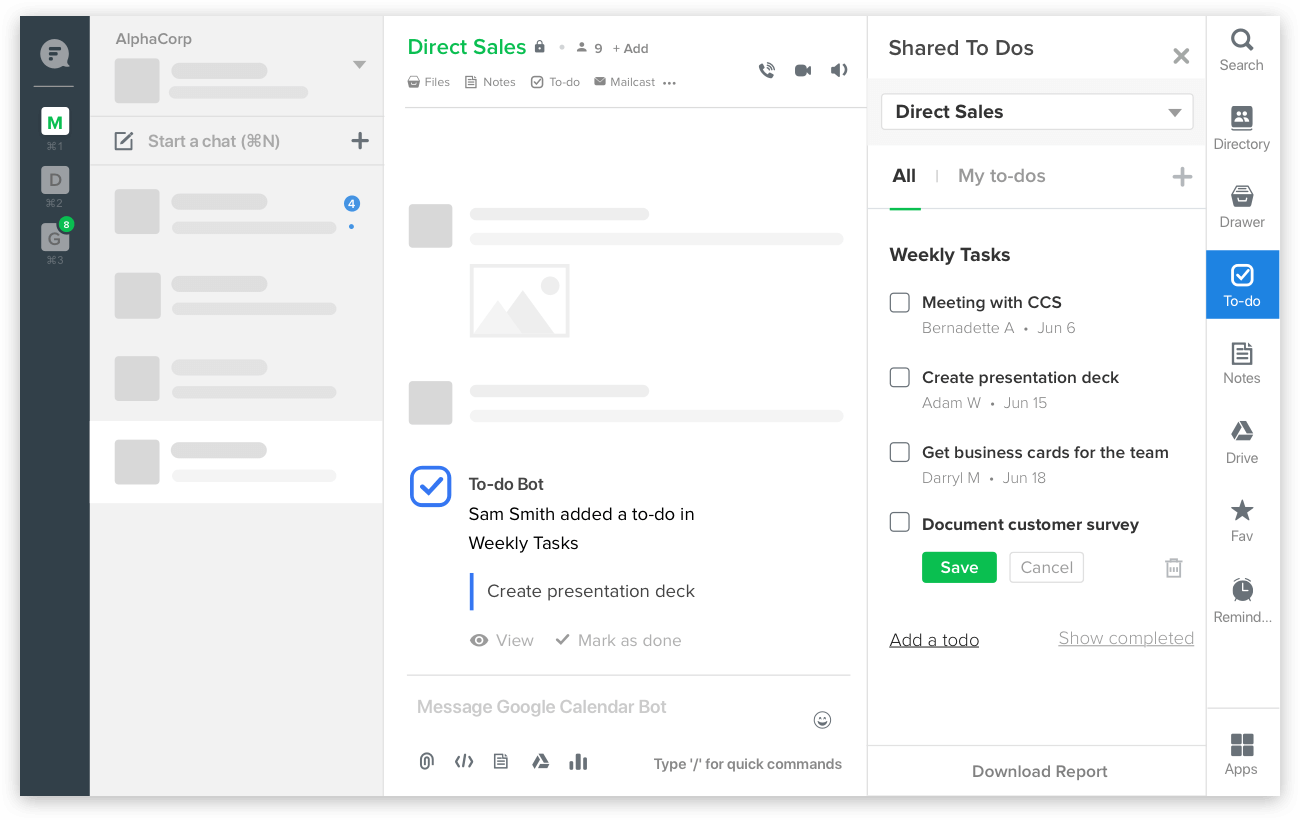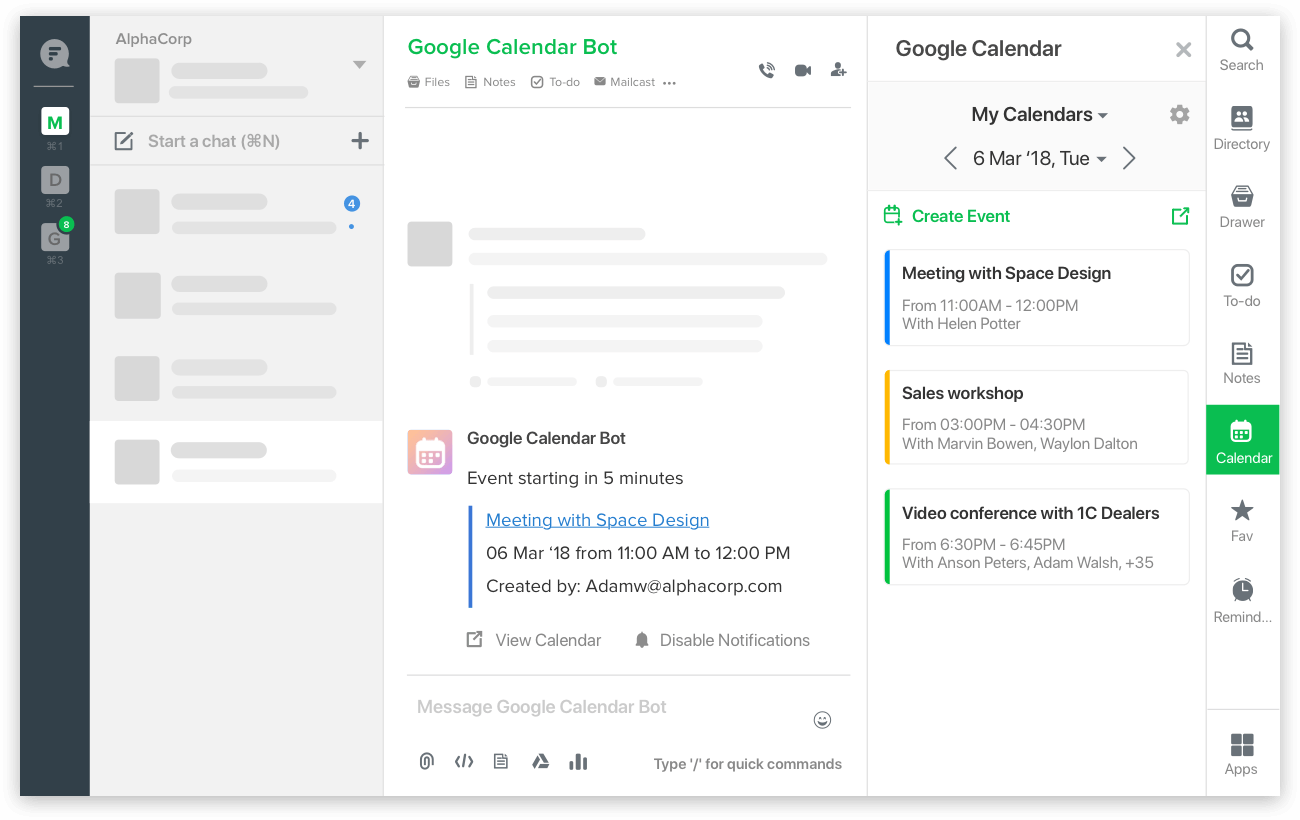 Conduct virtual meetings
within Flock
Add your clients as guests on Flock and jump onto a video conference with them to discuss their needs.
Video conference with your team to discuss sales plan, priorities, roadblocks and achievements.
Add team members to a single channel to discuss client queries, share sales forecasts, or to appreciate a job well done!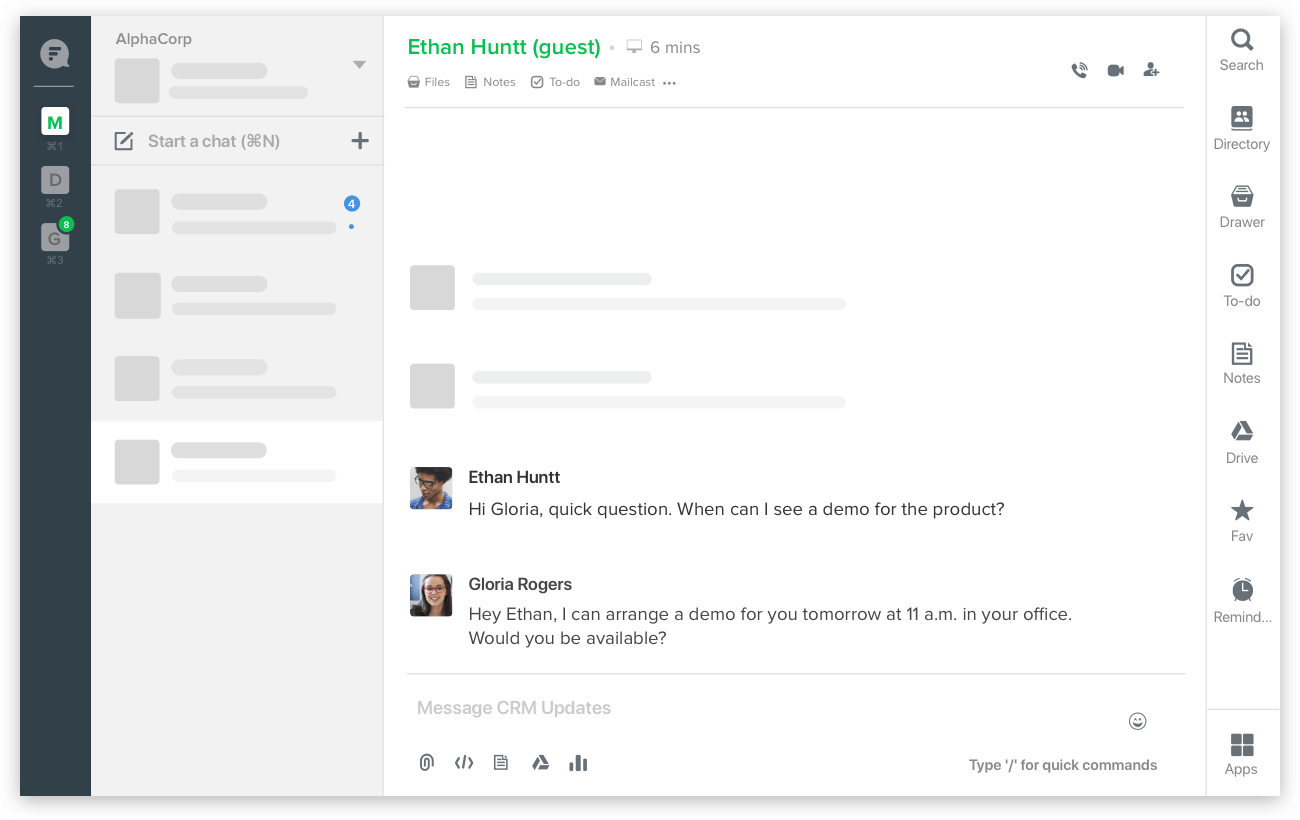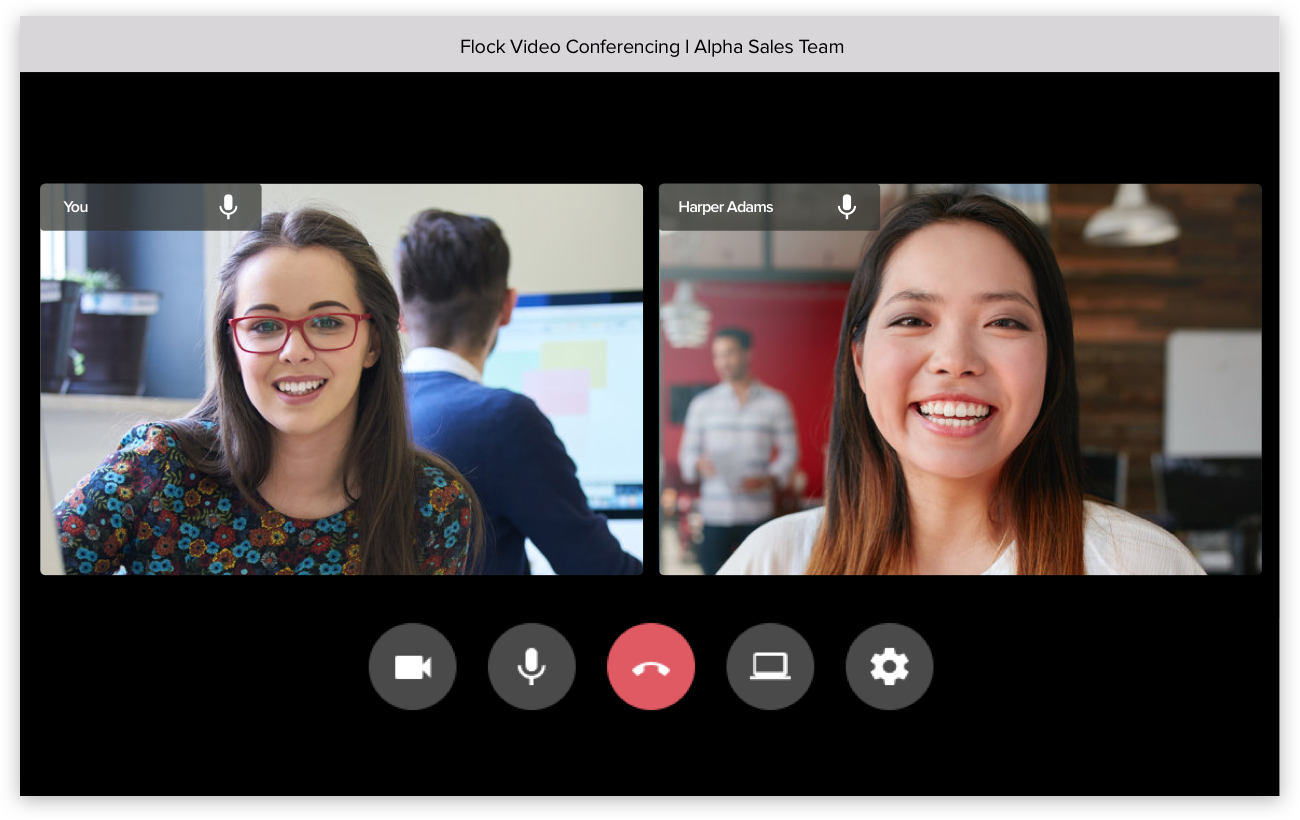 Know what motivates
your prospects
Follow your prospects on social media and get all the research and insights you need.
Integrate Twitter with Flock and receive notifications when your prospects tweet.
Set up a Facebook and IFTTT integration with Flock to receive updates about your prospects' posts in a channel of your choice.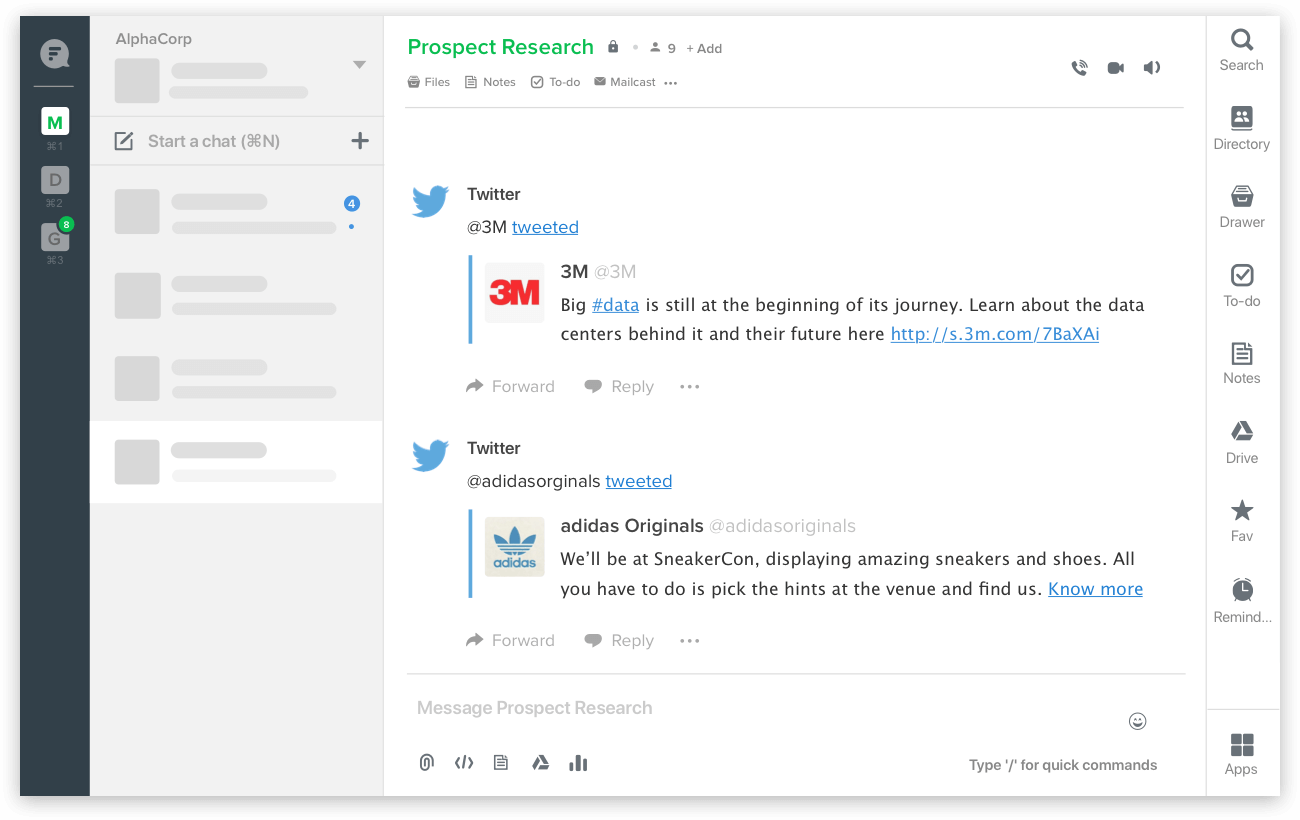 The sales group is often out and about, so we use our sales channel to coordinate, which expedites the order and keeps our clients happy.
Raleigh Hobson, Director of Business Development, Dietitians on Demand
Our sales channel has an integration that tells us whenever a client has paid, so its quite a celebration everytime that happens - we close a deal!
Shekhar Kapoor, Vice President, Sales, ConvertCart
Start Your 30-Day Free Trial of Flock