Get your marketing campaign off the ground
Share ideas around your marketing strategy, blogs and events with the team and get everyone to pitch in by creating a channel on Flock.
Easily create and collaborate on collateral like blogs, images, videos and more with the Google Drive & Dropbox integrations.
Bring all your people and marketing processes in one place by plugging in project management tools like Asana, Jira, and Trello.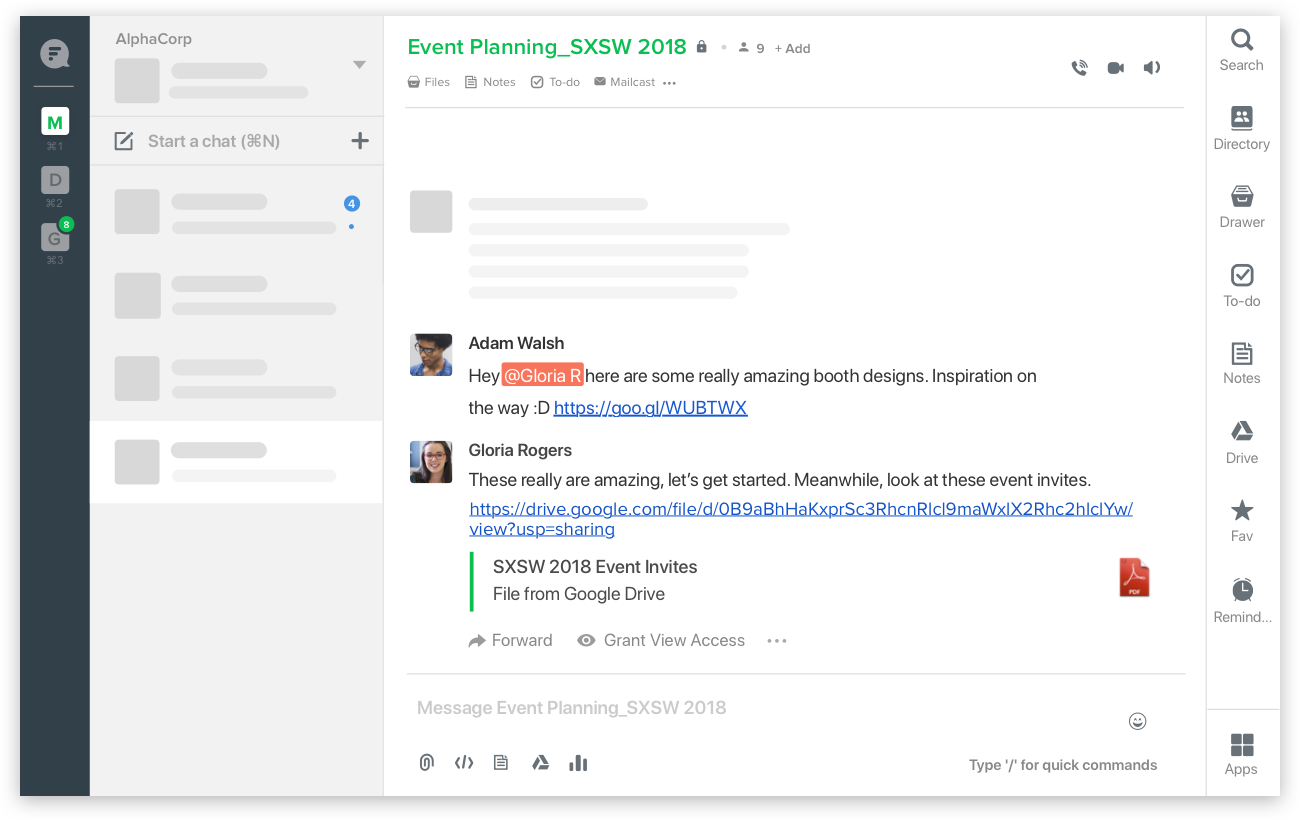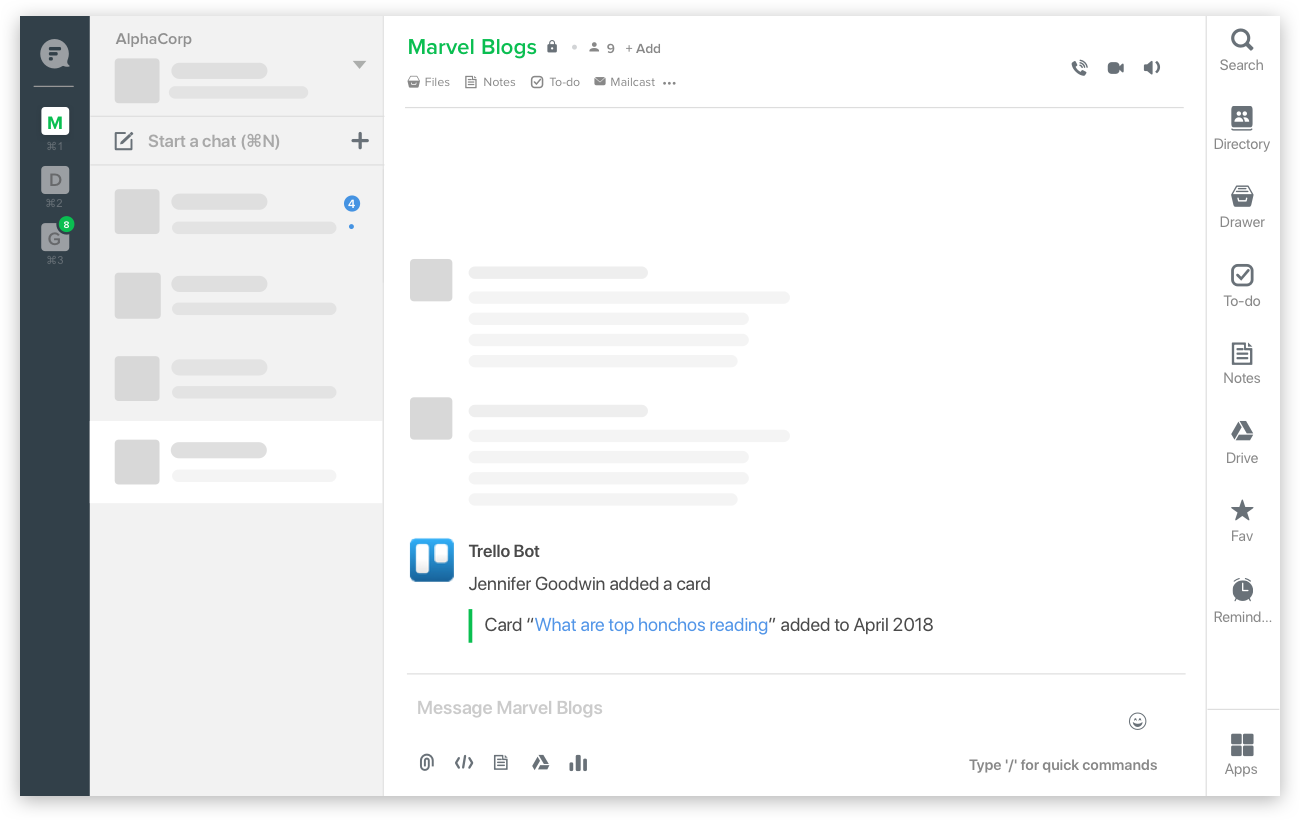 Collaborate with your distributed team with Flock
Work with freelancers, vendors and agencies? Add them as guests on Flock to explain your marketing objectives and goals.
Connect with your remote team via video conferencing in Flock and collaborate on projects in real time.
Share your screen to better explain graphs or reference images for collateral design.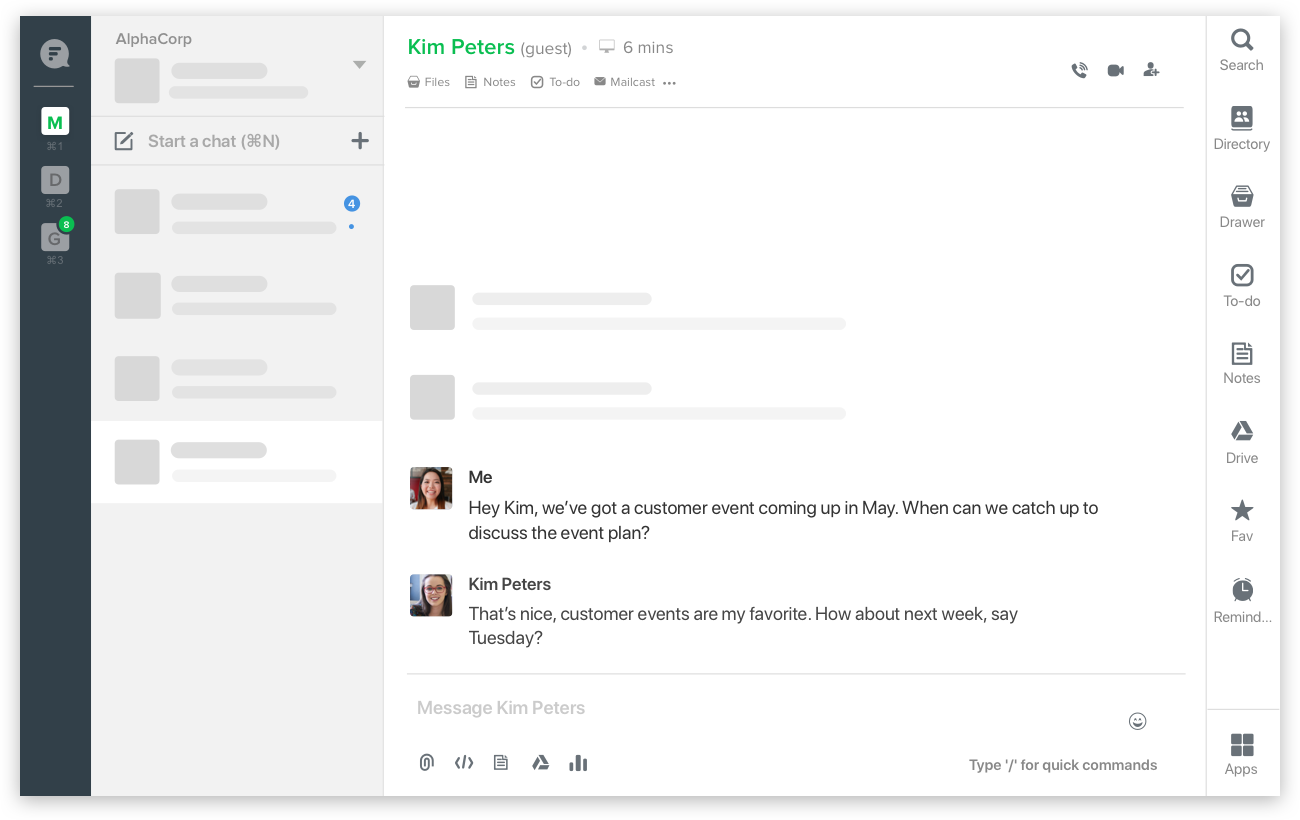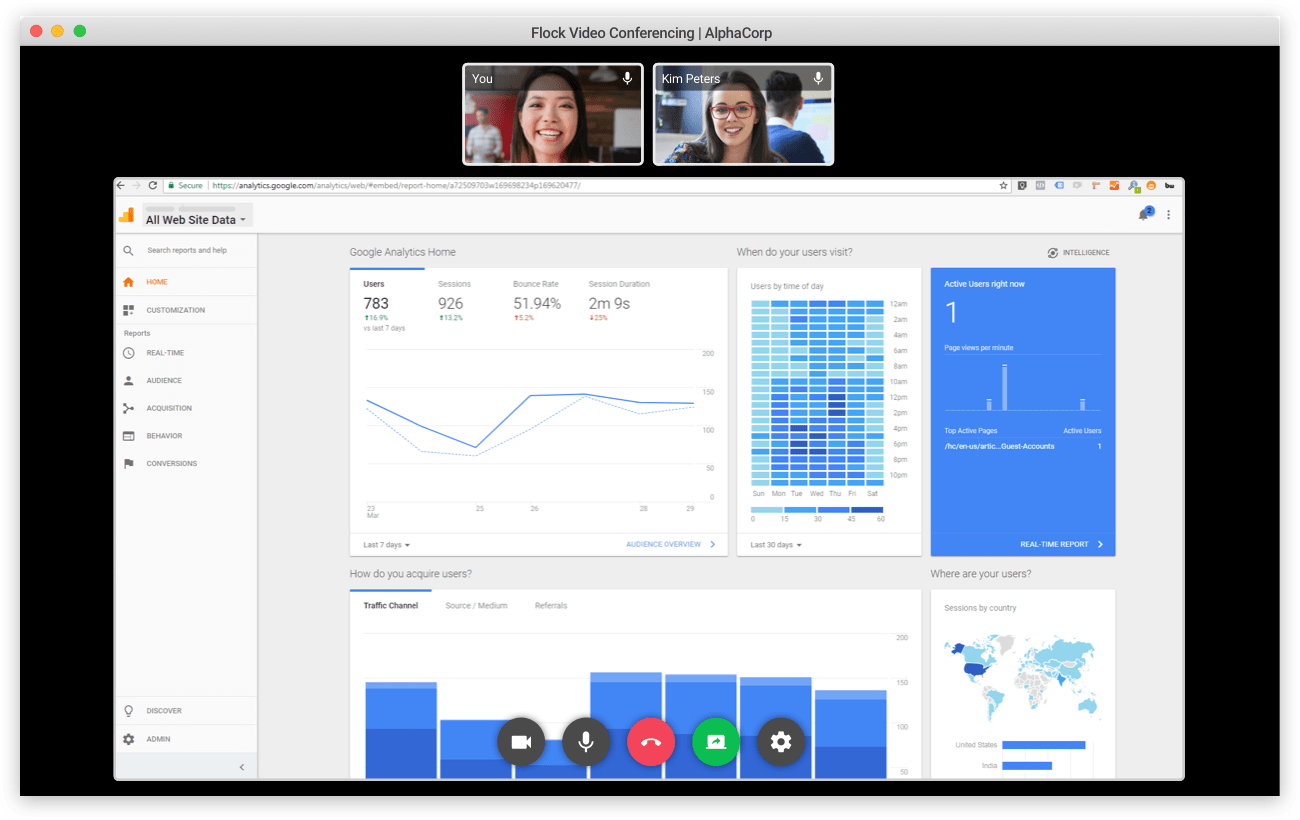 Never miss a deadline on your posts, events or campaigns
Creating an ad video to launch your latest product? With Flock's Shared To-Dos, you can list all your tasks, from scripting to animation, assign them to your team and set due dates.
Remind yourself or your team member to share a PR article or send everyone the weekly media coverage with Flock's Reminders tool.
Prefer Todoist or Google Calendar? Integrate them with Flock and stay on top of your tasks & meetings.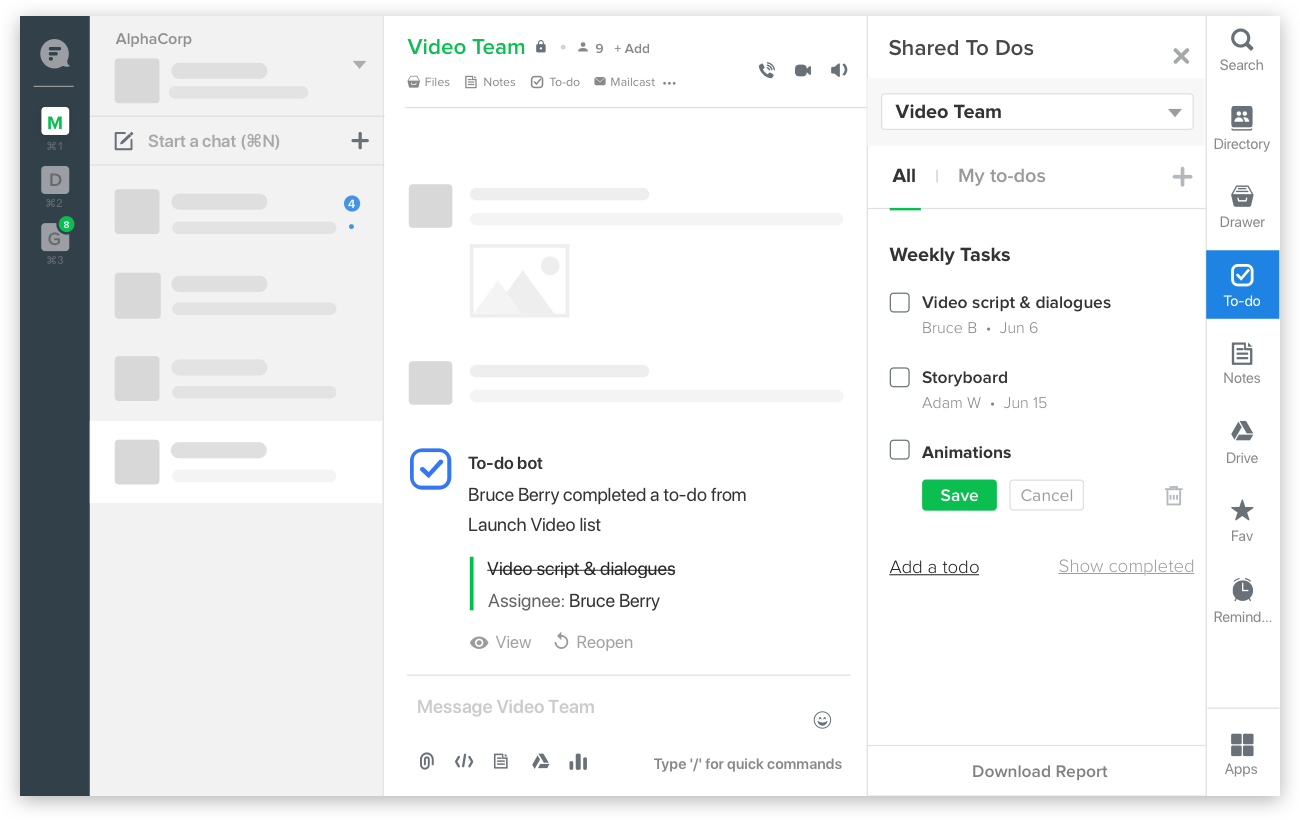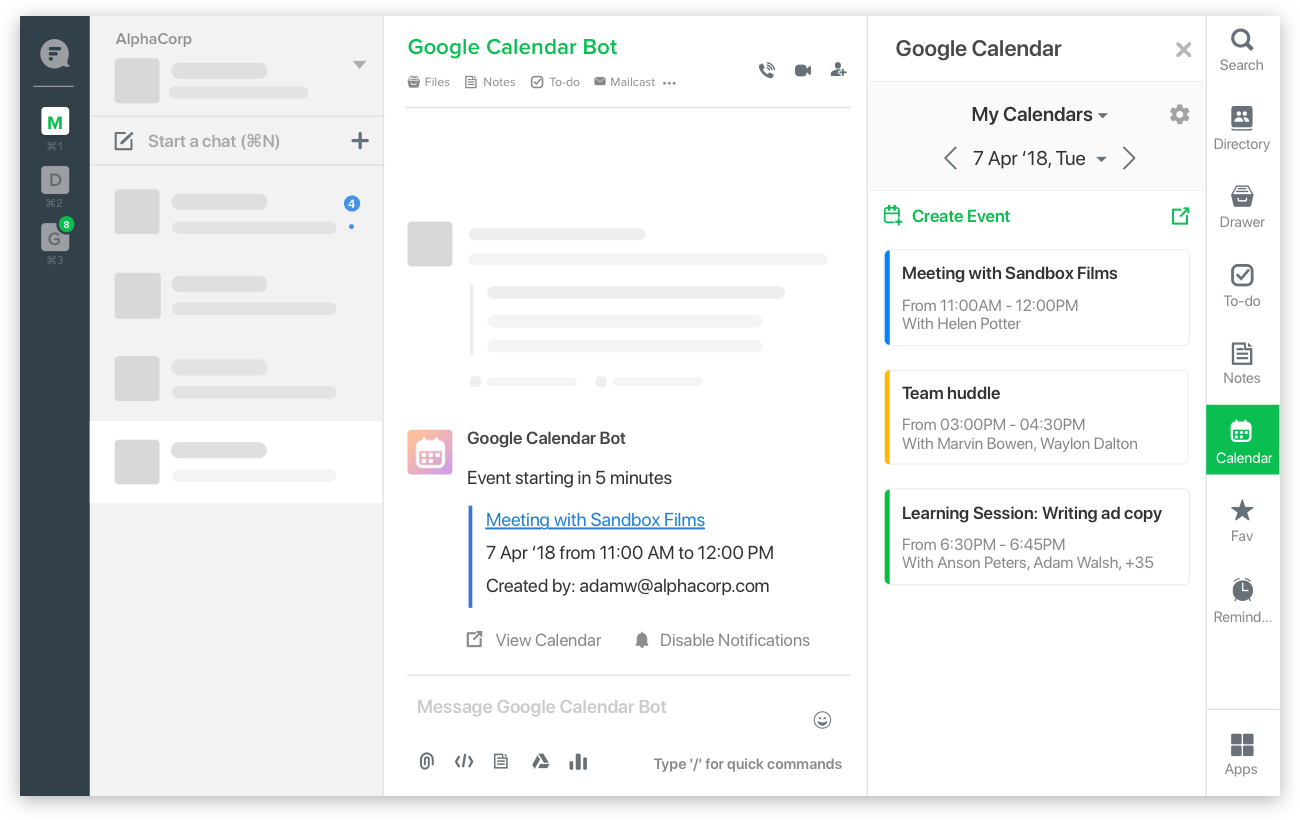 Track social media conversations and gather valuable insights
Know what people are saying about you or your competition by integrating Twitter with Flock. Get real-time updates every time someone mentions or messages you.
Follow competition and influencers on Twitter and get notifications in Flock every time they post, retweet or like something.
Integrate your Facebook pages with Flock and get real-time updates on new posts, messages and page statistics.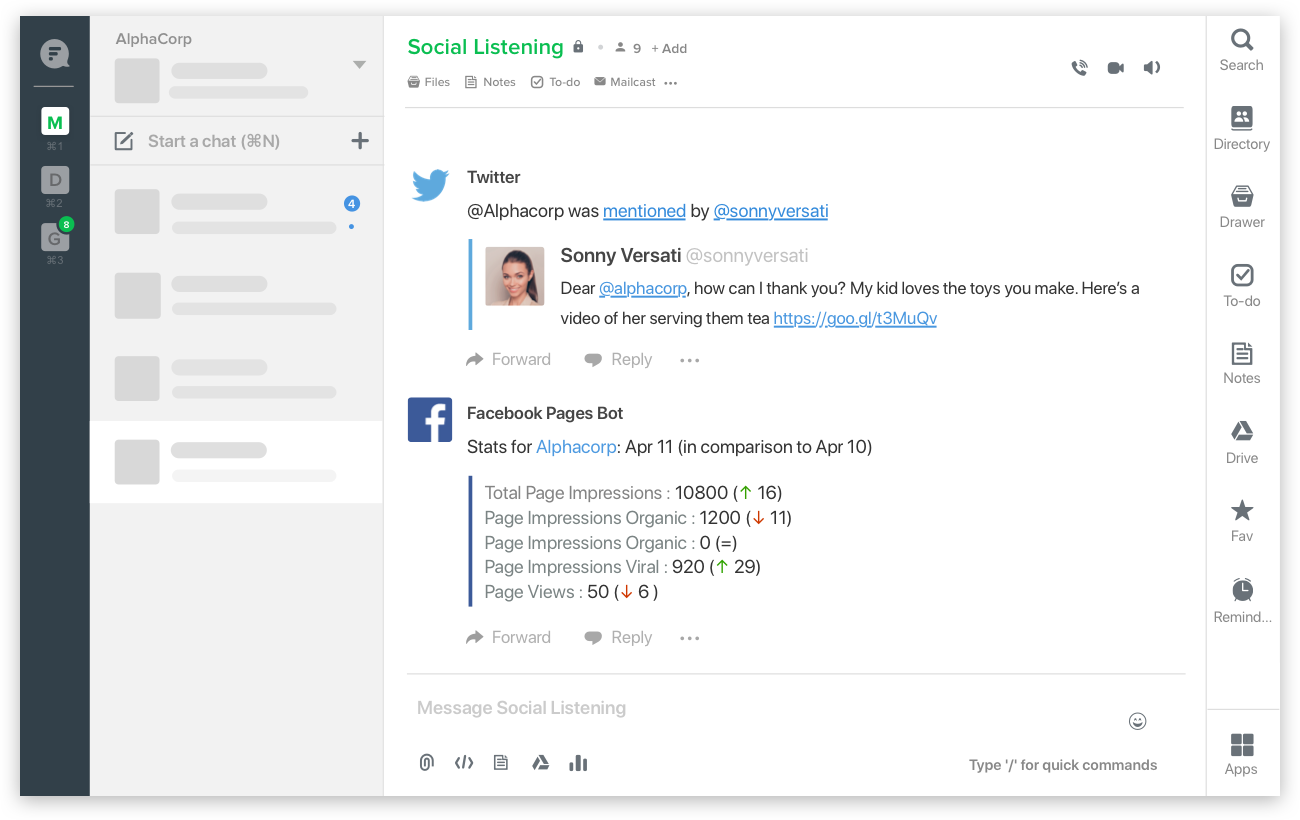 Make sure you're connecting with your audience
Testing a new page on your website? Get notifications about average session duration, bounce rates, and unique page views by plugging in Google Analytics with Flock. Know what's working with one glance.
Use email marketing to reach your audience? Integrate Mailchimp with Flock and know when users subscribe or unsubscribe (yeah, it happens) to your mailing lists.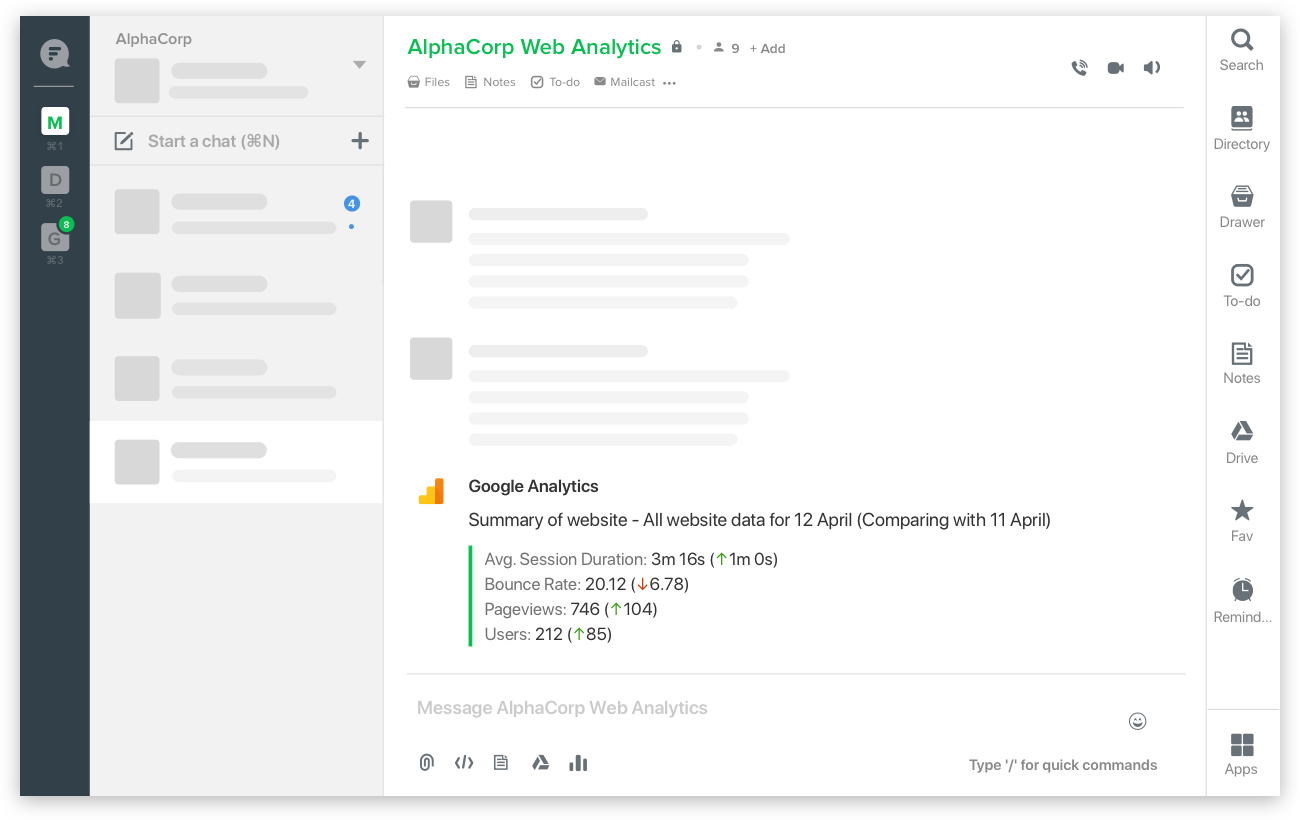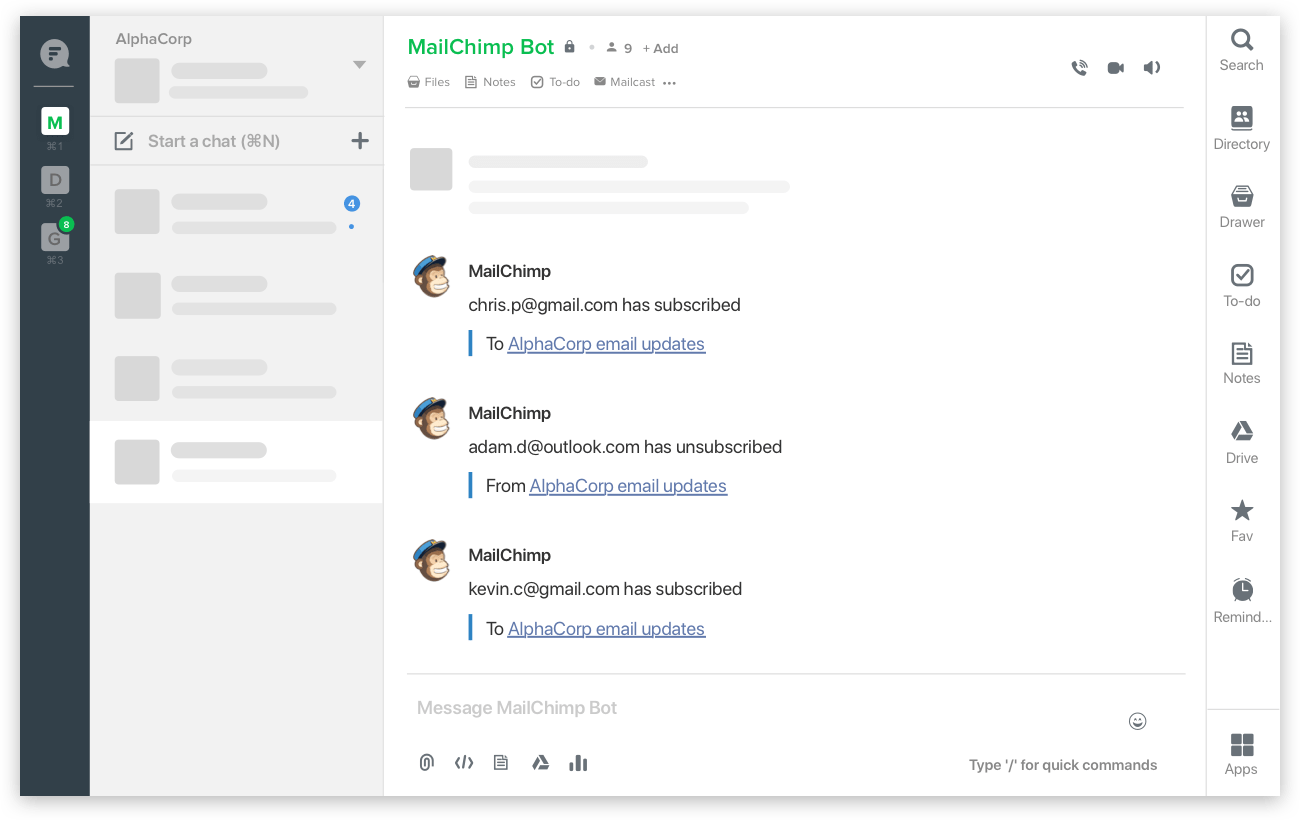 I love the app integrations that Flock has to offer, especially the Twitter integration. We use it to do a lot of basic social listening, for ourselves and for other competitor brands
Gaurav Derebail, Head of Brand & Content Marketing, Drivezy
Because of my marketing role, I work with the both the sales side and the recruiting side. I'm kinda the middleman, and Flock is the way that I can oversee both of those.
Heidi Williams, Marketing Communications Manager, Dietitians on Demand
Flock was great for sharing event highlights & photographs from TechSparks, with the social media team back in the office. It also helped us quickly address the tech queries that came in.
Gaurav Derebail, Head of Brand & Content Marketing, Drivezy
Start Your 30-Day Free Trial of Flock