Collaborate faster on your code
Share code via the Code Snippet tool and get feedback instantly.
Flock automatically detects code language and syntax, making reading & editing code easier than ever.
Integrate GitHub with Flock to browse through your repos, receive notifications, and manage actions within the app.
Plug in BitBucket or GitLab with Flock to simplify everything your team does with code.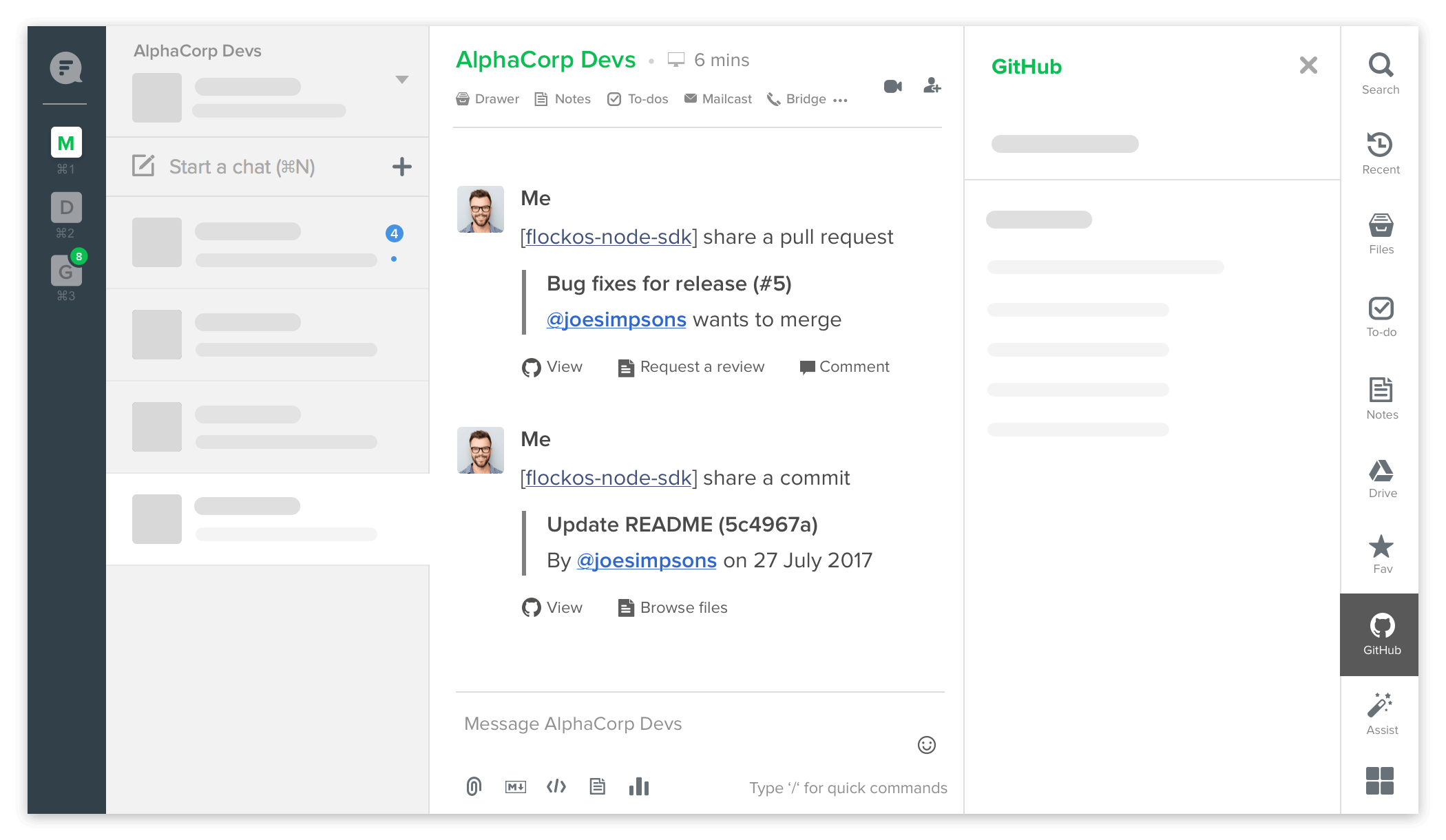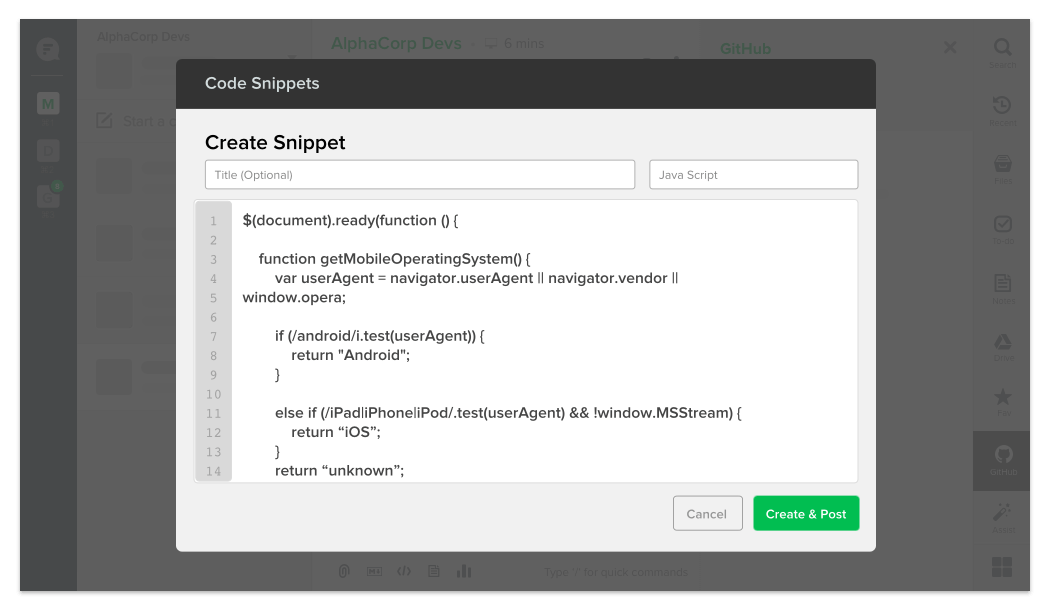 Manage downtime like a pro
With Pingdom in Flock, you can receive notifications on website availability, response time, and load performance, in any specified channel.
With Crashlytics, you can get instant app crash and bug notifications in a channel that you select.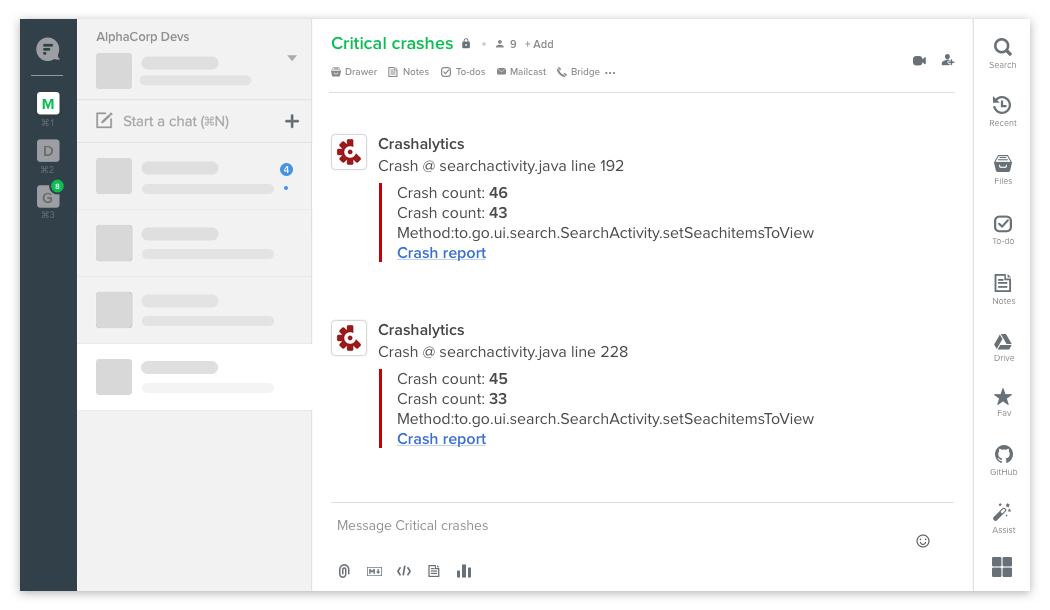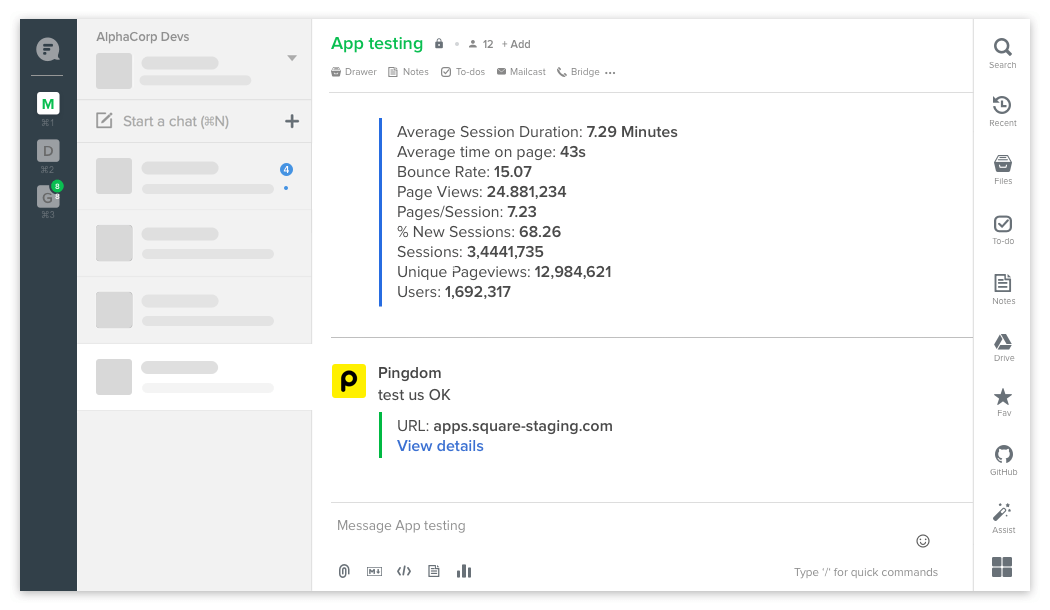 Automate your workflows
Working with multiple developer apps and tools? Connect them all with Flock and manage your entire coding universe in one place.
With our IFTTT & Zapier integrations, you can connect multiple apps and get all your notifications in Flock.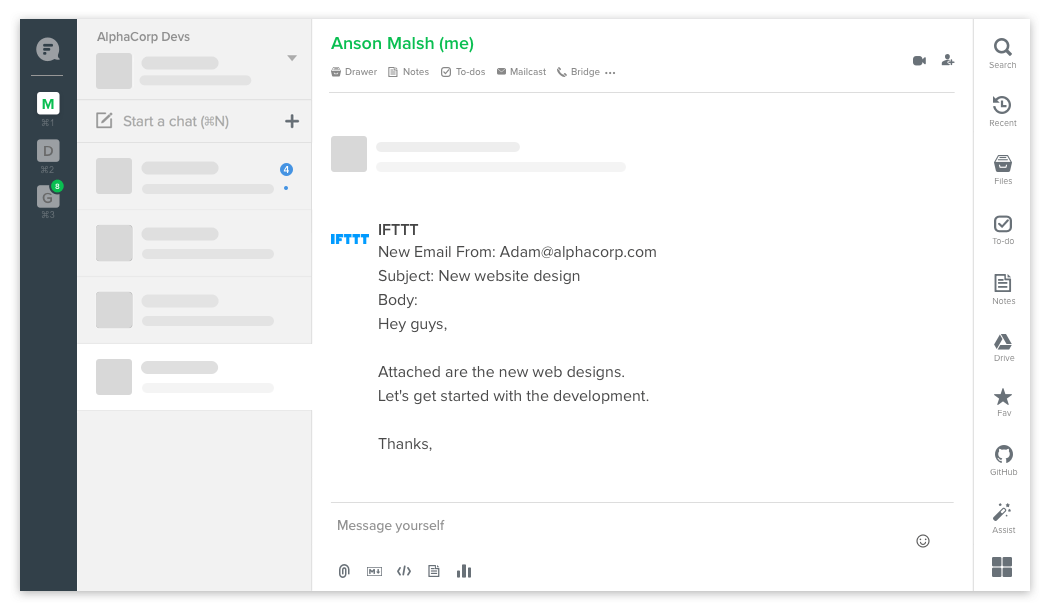 Let conversations flow
With channels in Flock, you can connect and collaborate with your teammates in real time and patch your code faster.
Team members can answer your questions, review the code you share, and appreciate your work in a channel.
You can share files from your Google Drive or Dropbox with the entire team at once, and set to-dos and reminders for your team in any channel.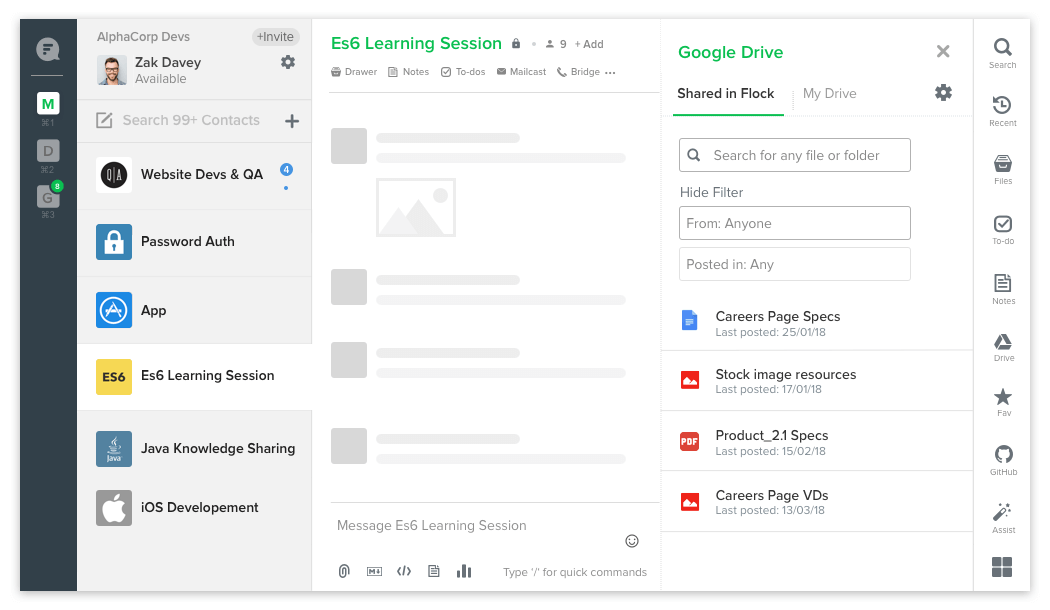 Working remotely?
Stay connected with Flock
Working from your basement or your fave coffee shop? Message your team members instantly via direct chats.
Got a large team? Channels in Flock help you stay connected with everyone round the clock.
Need to be more conversational? Simply hop on to a video call with Flock's video conferencing tool and solve problems face-to-face.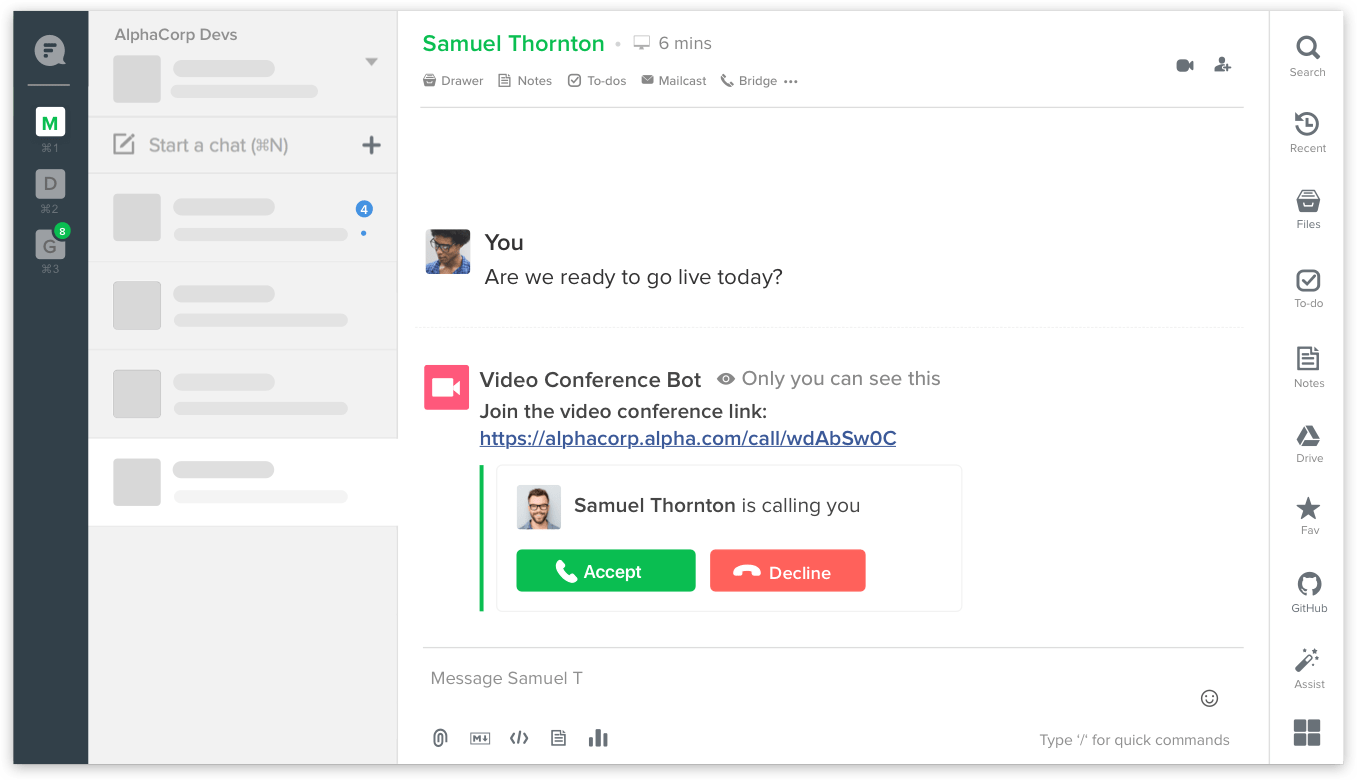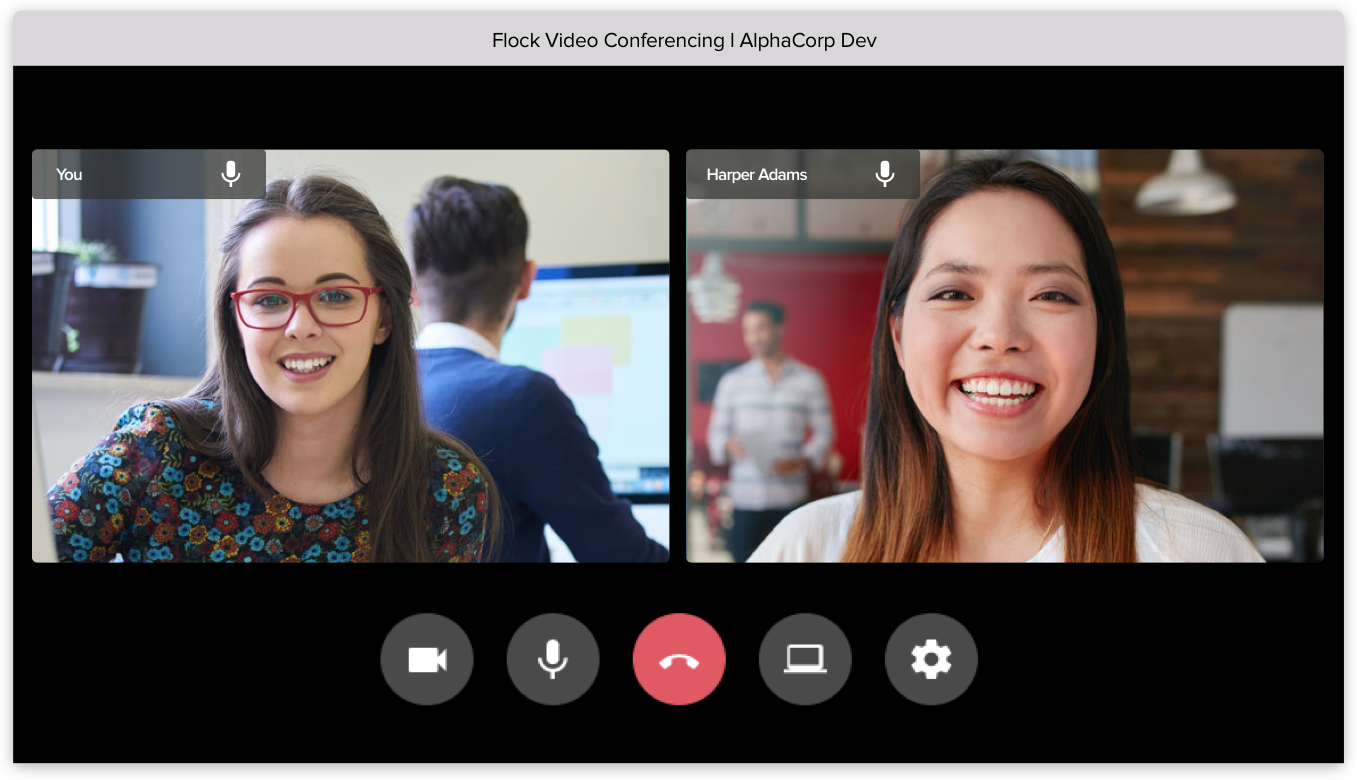 Flock's Sentry integration notifies me in real-time whenever there is a server crash.
Jitesh Dugar, Product Manager, Drivezy
The API provided by Flock is amazing and can be easily integrated with all our tools.
Palani Chellappan, Tech Lead, ConvertCart
Start Your 30-Day Free Trial of Flock