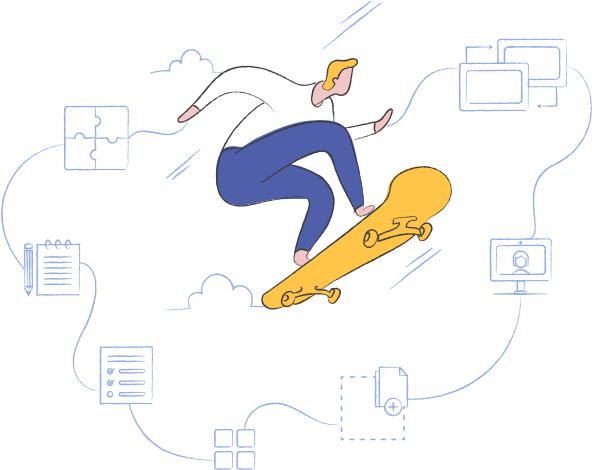 Everything you need to get work done faster
1-1 chat, group chat, virtual meetings & much more
See Flock in action? Try a live Demo →
teams have moved to the Flock way of working this week
What you can do with Flock
All your team conversations in one place
Connect instantly via a 1-1 chat or create a channel to share ideas and discuss project updates.
Switch instantly from chat to virtual meetings
Talk to remote teams over audio and video calls with just a click. Share your screen to get into details.
Easily share and find information
Drag and drop files to share information. Find anything related to your project - messages, files and links - no matter who shared it or when.
Collaborate better with inbuilt essential business apps
Manage your daily tasks better by sharing notes with the team, creating and assigning to-dos, and setting reminders.
Integrate all your external apps into Flock
No more switching between multiple tools to get your work done! Find all your favorite apps in our App Store - GitHub, Google Drive, Trello, Twitter, and many more.
Flock is free for as long as you want
No IT setup needed
Customers love Flock
More than 25,000 businesses are on Flock already
Flock is free for as long as you want
No IT setup needed