Video conferencing for efficient teams
Stay connected and get work done faster with your team by simply hopping on a video call within your Flock conversations.
Share screen

Record meeting

End to end encrypted

HD quality video
Not just video conferencing, do more with Flock
Power-packed with tons of productivity features for team collaboration.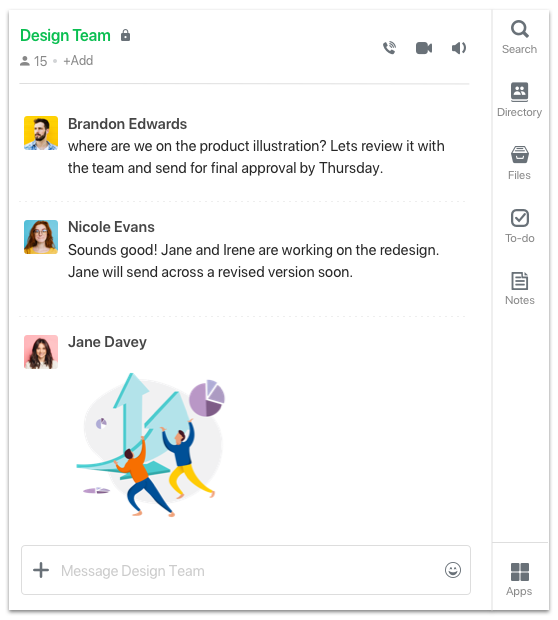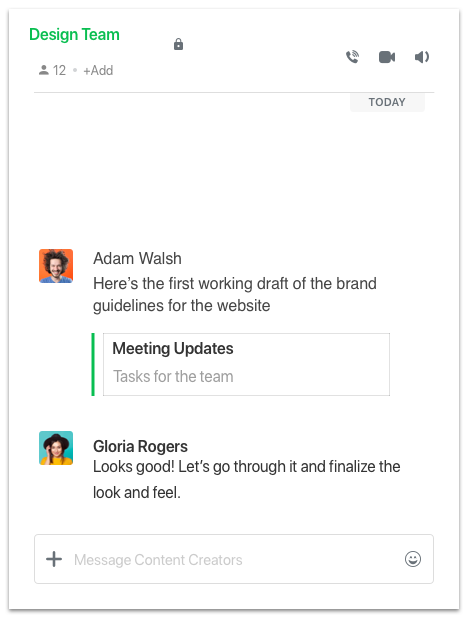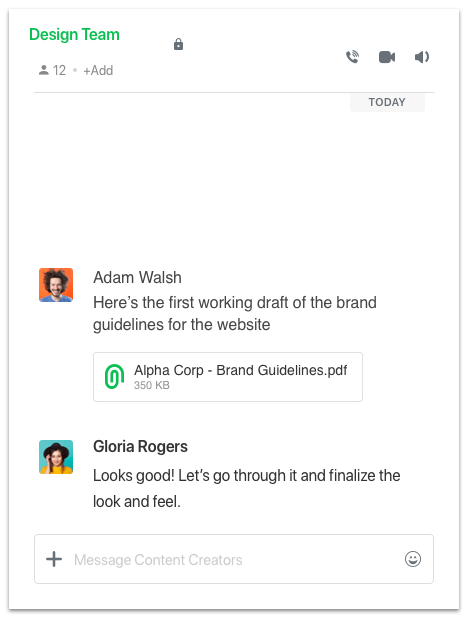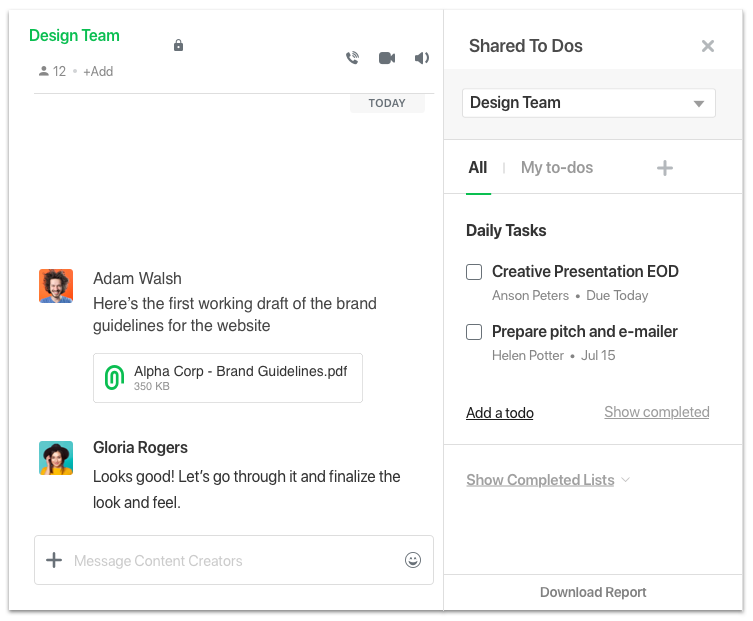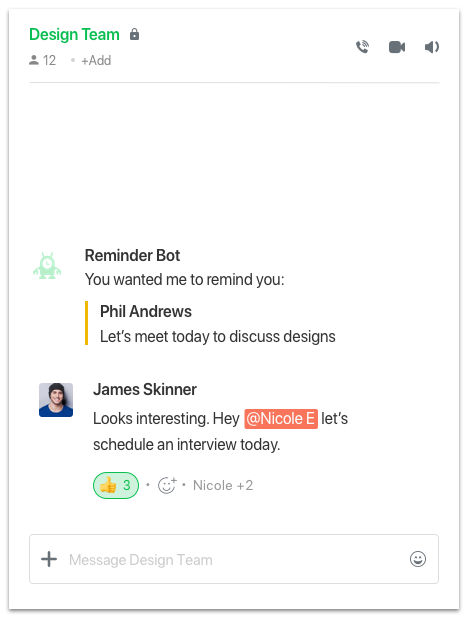 Chat with colleagues and team members in groups or one-to-one chats
Share minutes of the meeting with your team using Notes
Share files for the project discussed during the call
Assign tasks to team members using shared To-dos
Set Reminders for follow-ups after the video call
Already using Zoom? Bring it right into Flock.
Using Flock's new integration with Zoom, you can seamlessly start or join your next Zoom video call. Just one click within your Flock conversations will start your call, preventing you from hopping through several different tabs. Keep your work life all in one place.
The most critical thing is getting information to the right person quickly. That's what Flock does.
Carlos T
Technical Support Manager, Ituran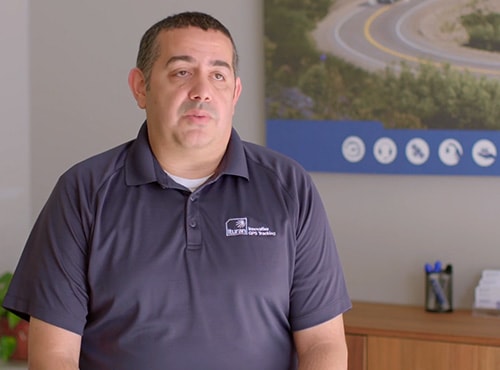 75% of our email load reduced because of Flock. It also helped meeting outcomes improve significantly.
Pavan Srinath
Head - Policy Research, Takshashila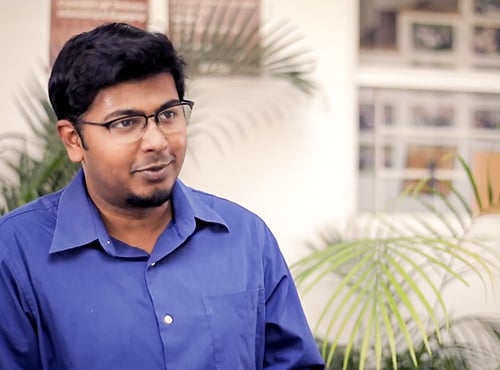 We believe in the power of communication and quick response, and Flock is helping us strengthen that.
Abhishek Mahajan
Co-Founder, DRIVEZY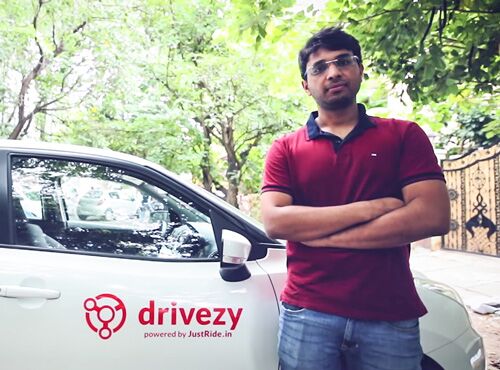 Flock enables us to have the most efficient and fastest communication possible to deliver our service.
Ryan Davis
President, Dietitians on Demand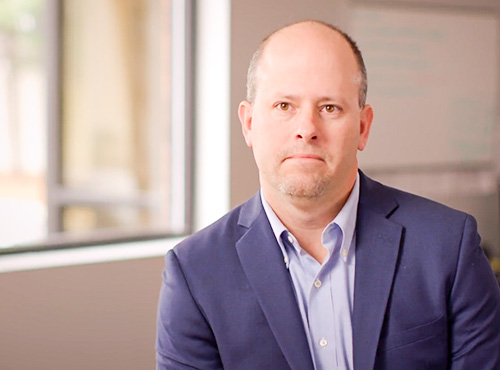 Flock is convenient and real time and is making communication seamless and easy.
Prashant Tandon
CEO and Co-Founder, 1MG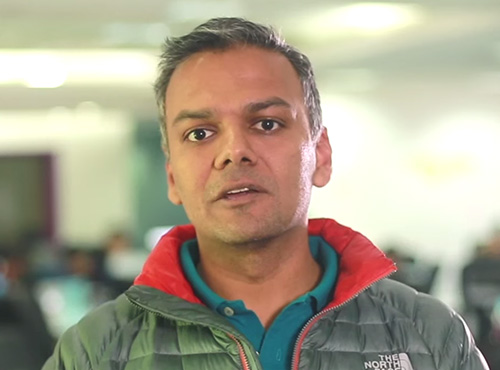 We do everything from project tracking to communication on Flock. We no longer use Asana.
Cristi Jayo
Co-Founder, HIYO DESIGN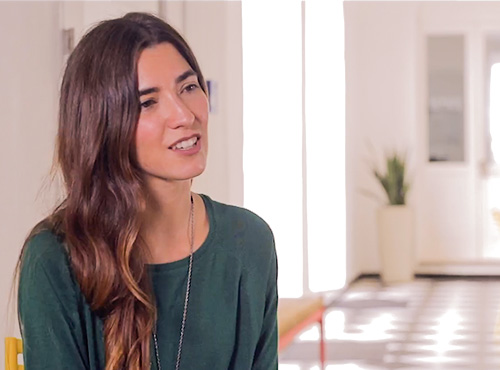 Hot Product - Team Collaboration
Simplify Team collaboration with Flock
See Flock in action? Try a live Demo →
Enjoy Flock Pro features for 30 days No credit card required Available on Desktop, iOS, Android & Chrome