All your work in one place
Today, your team's communication is scattered across emails, meetings, and multiple tools. Flock organizes all your conversations, productivity tools and apps in one place. So your team can focus on what they do best.
INCREASE TEAM PRODUCTIVITY BY 40%
Flock is convenient, real-time and makes communication seamless and easy. My entire team today is on Flock.
Prashant Tandon, CEO and Co-Founder, 1MG
REDUCE EMAILS BY 40%
Most days we would spend our first 1-2 hours at work replying to emails. Flock solved this problem for us by cutting our email load significantly.
Pavan Srinath, Head - Policy Research, The Takshashila Institution
REDUCE IN-PERSON MEETING BY 60%
Without wasting any time on meetings, we discuss ideas or seek clarifications on Flock and get things sorted within minutes.
Companies that
flock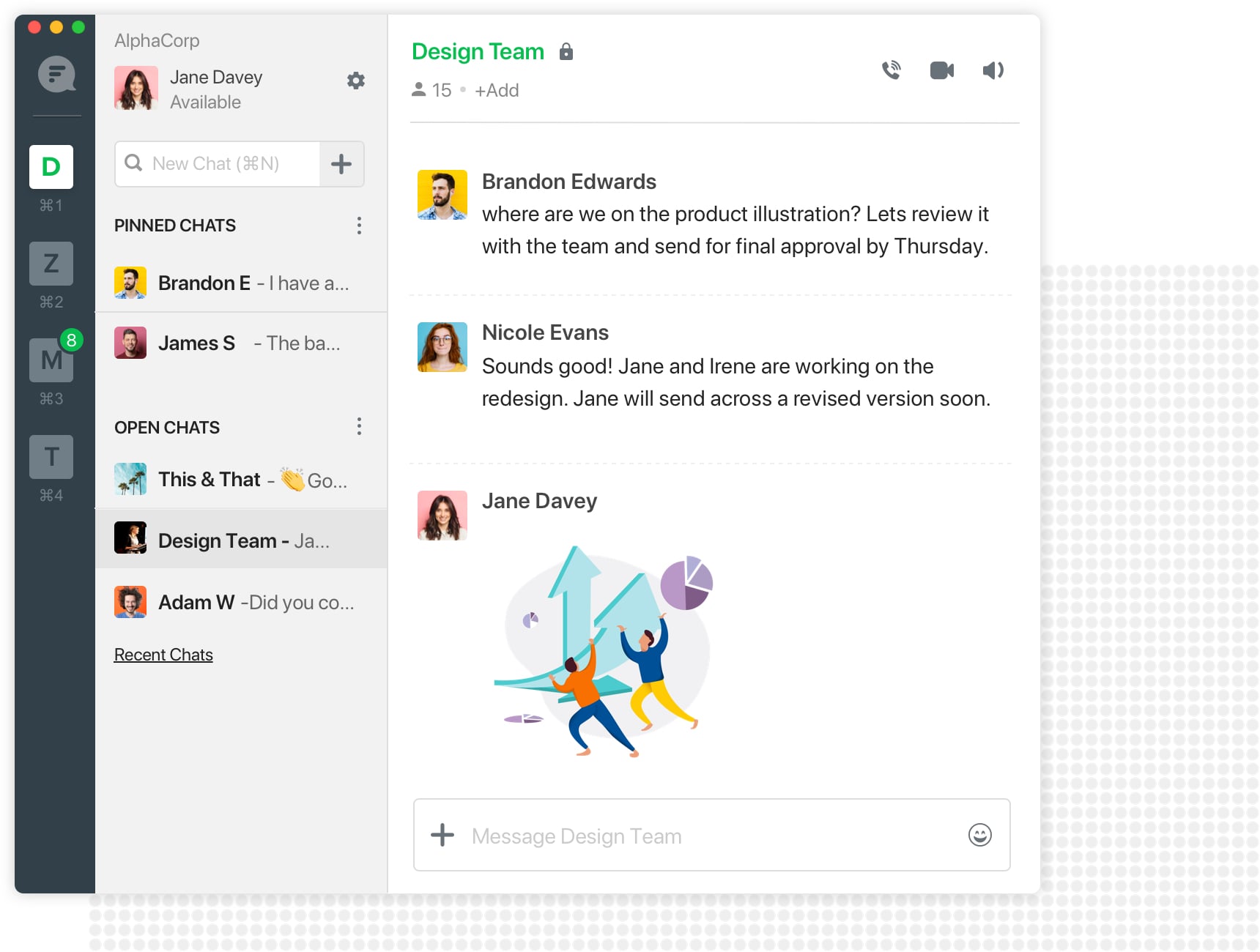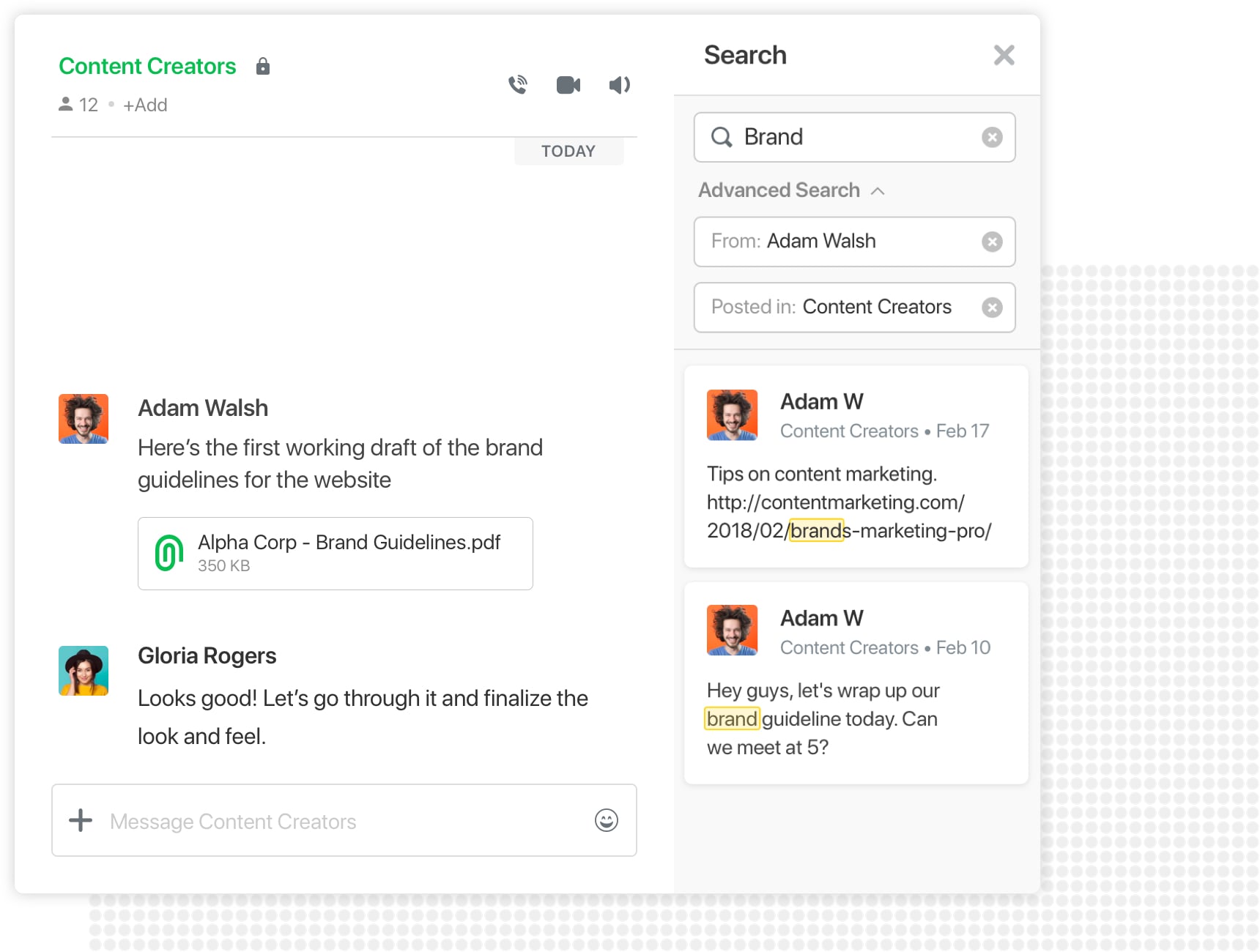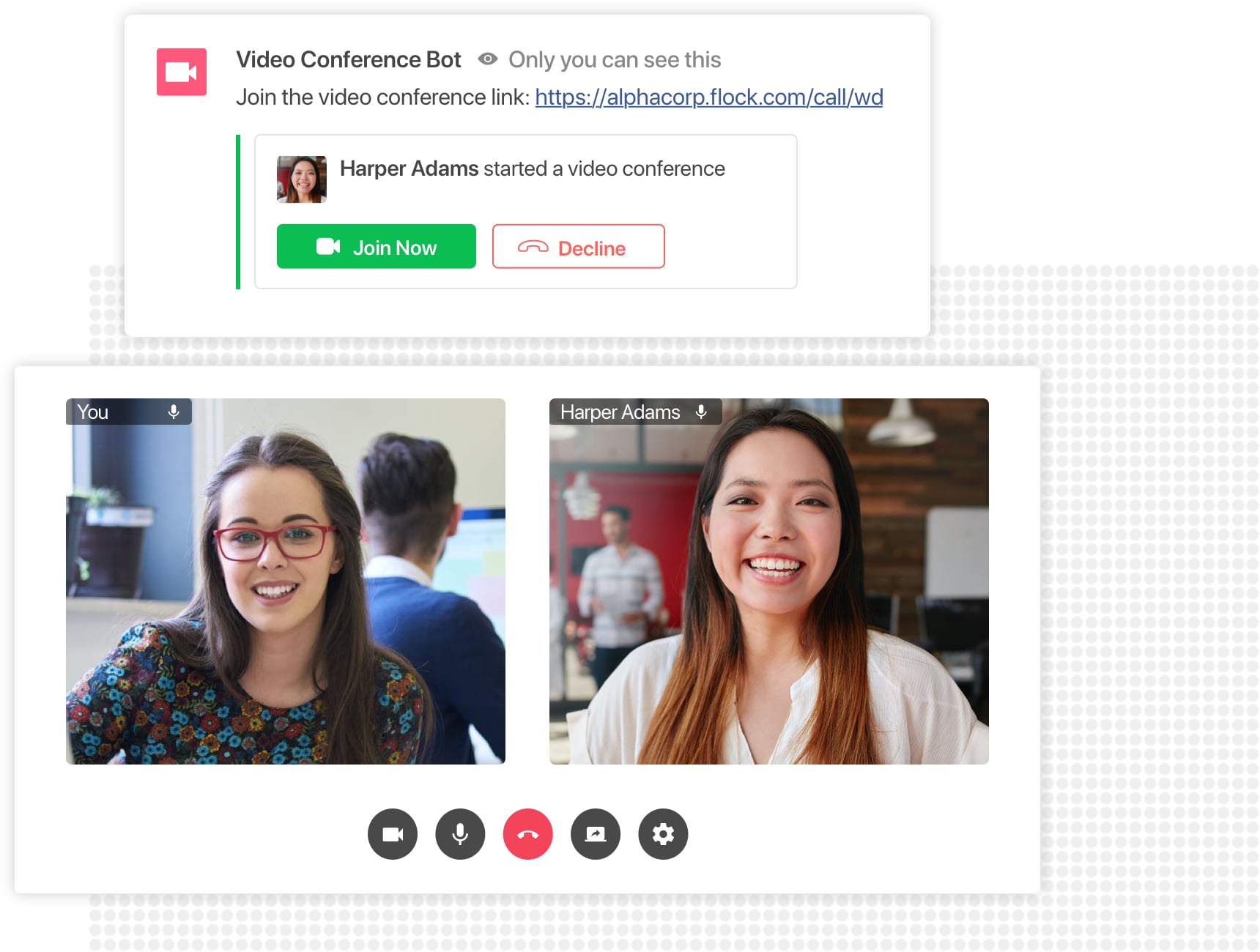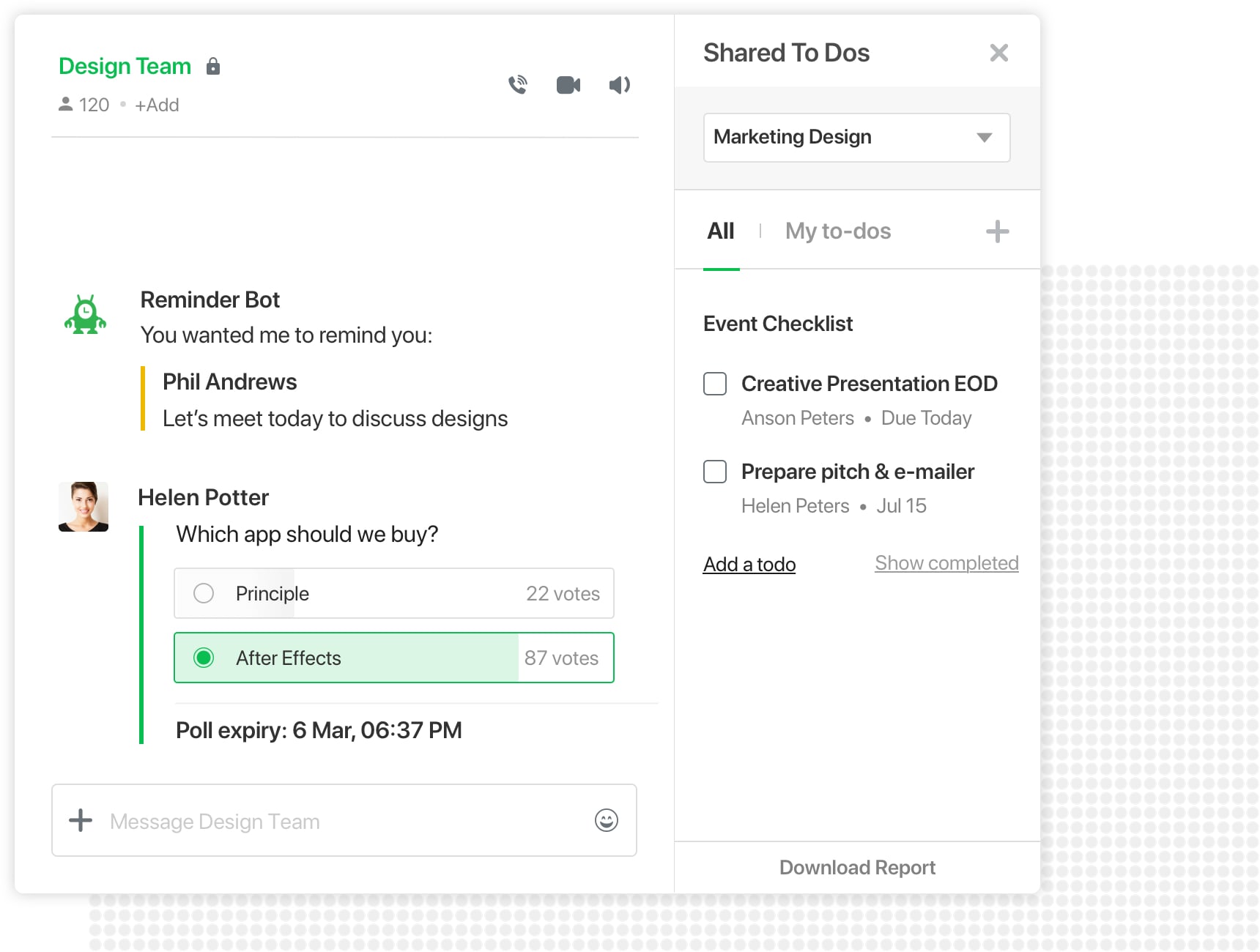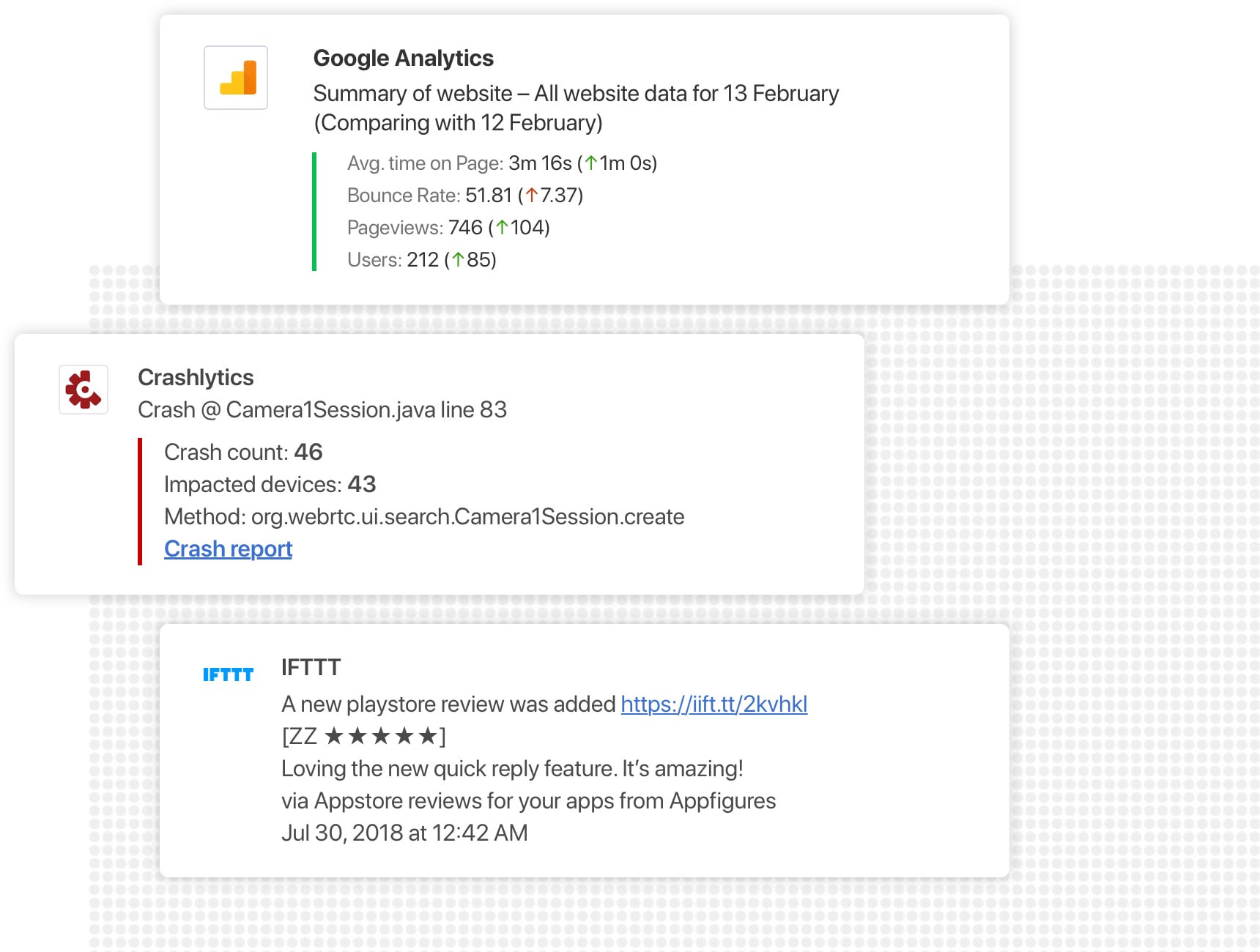 Bring your team together
Have conversations around projects and departments with 1-1 & group chats.
Easily find and share information
Find messages, files and links, no matter who shared it or when.
Conduct virtual meetings anywhere
Start a video or audio call and share your screen, even on the go.
Work better with our collaboration tools
Track tasks with to-dos, conduct polls, set reminders and share notes.
Integrate all your external apps
Connect all your tools & services and save time switching between tabs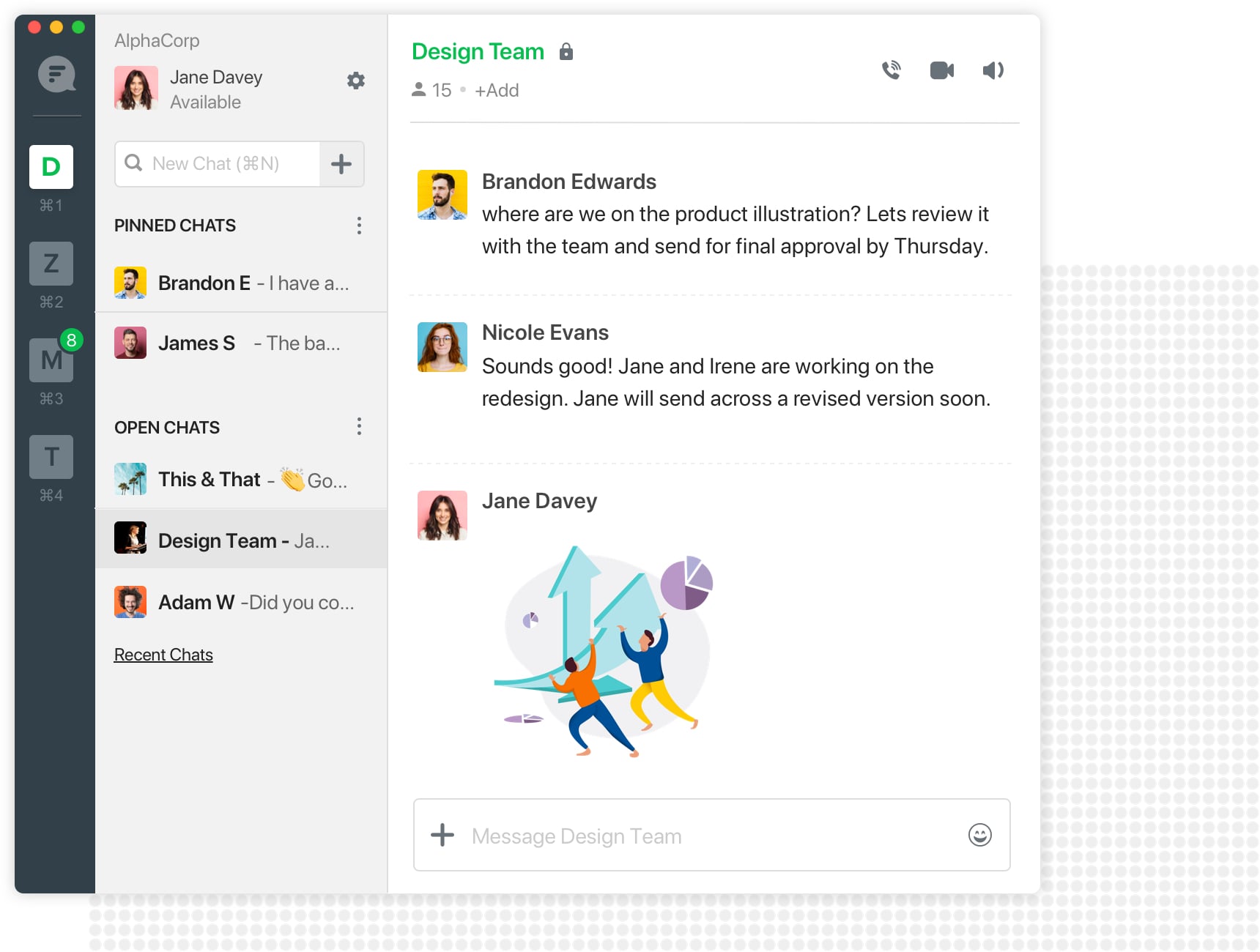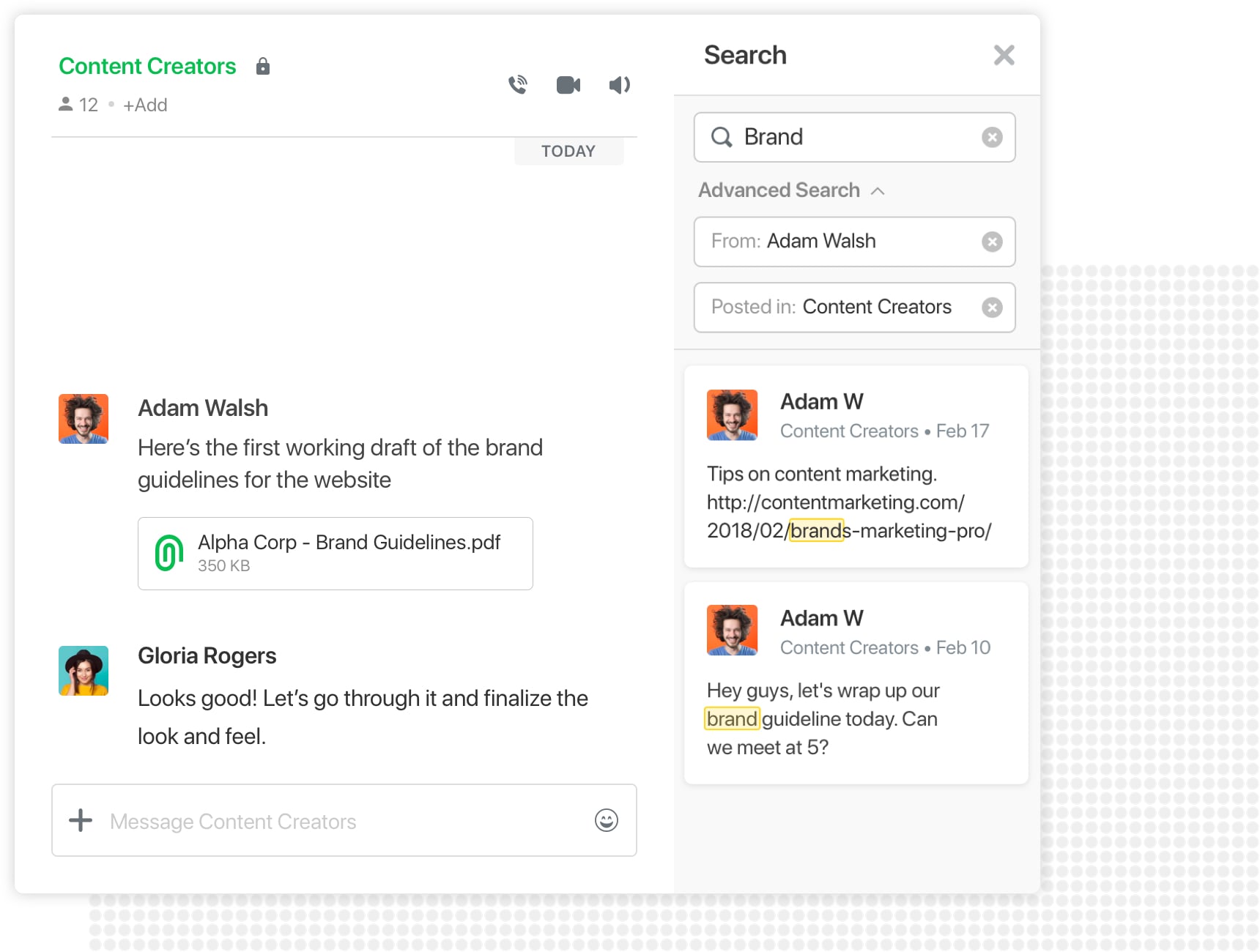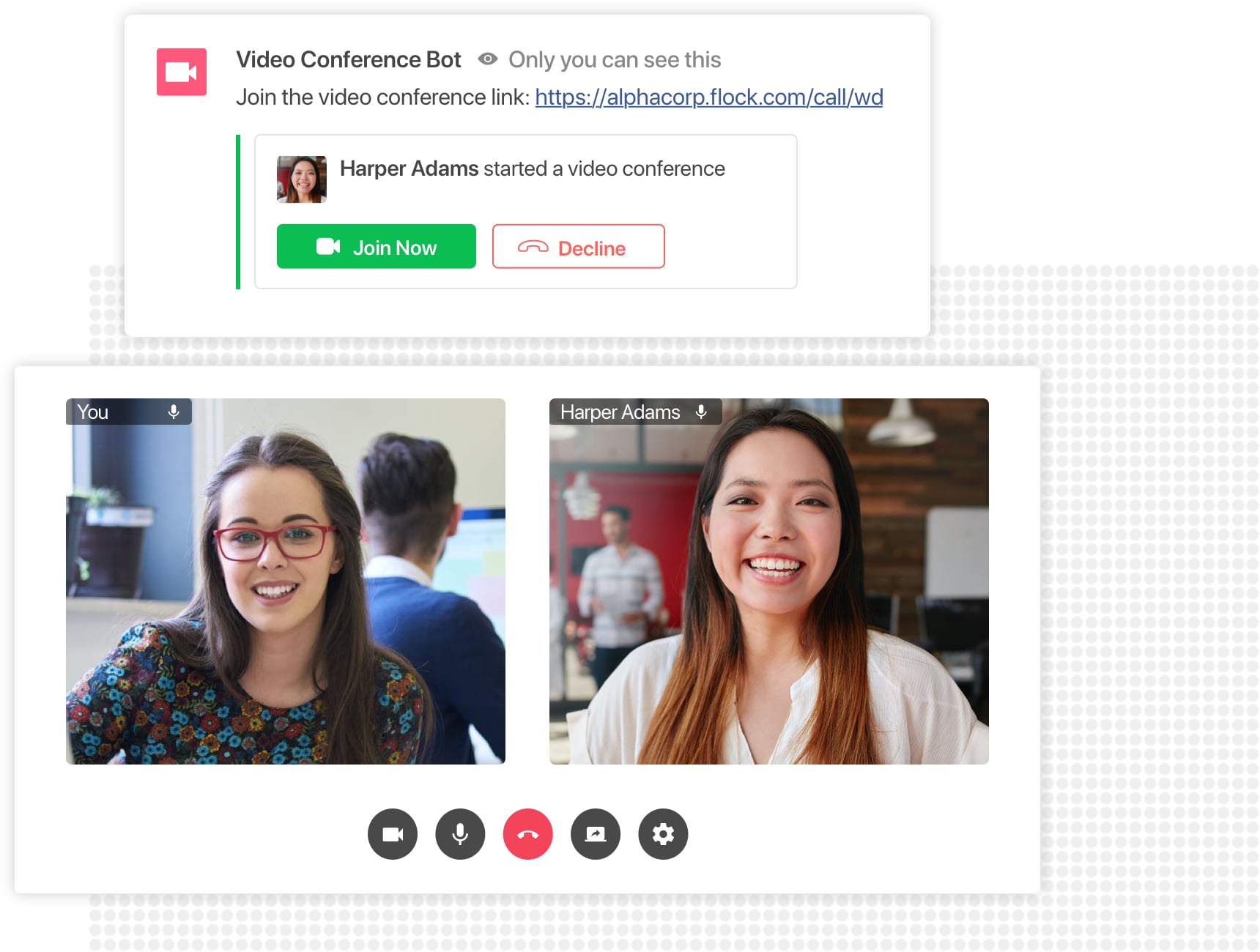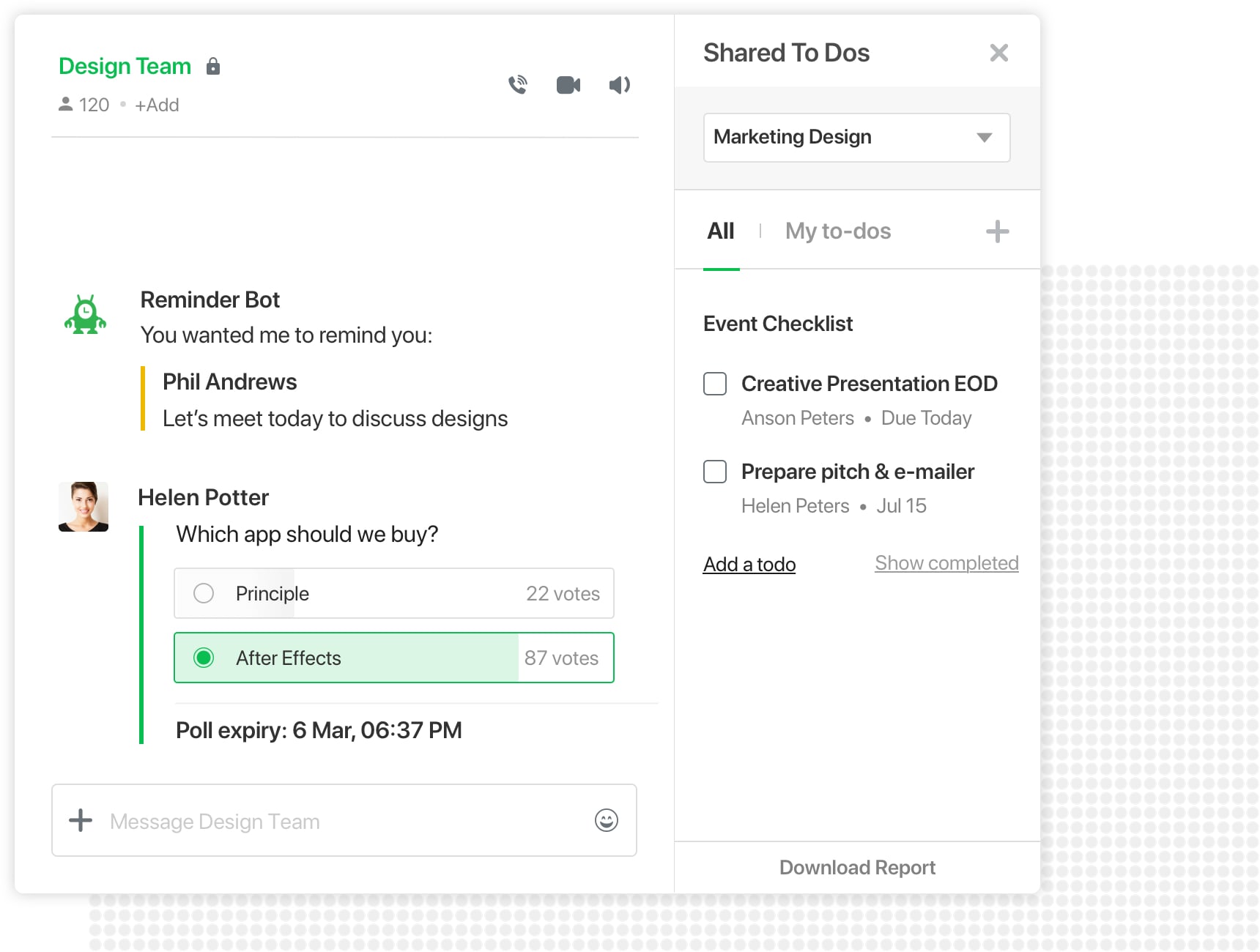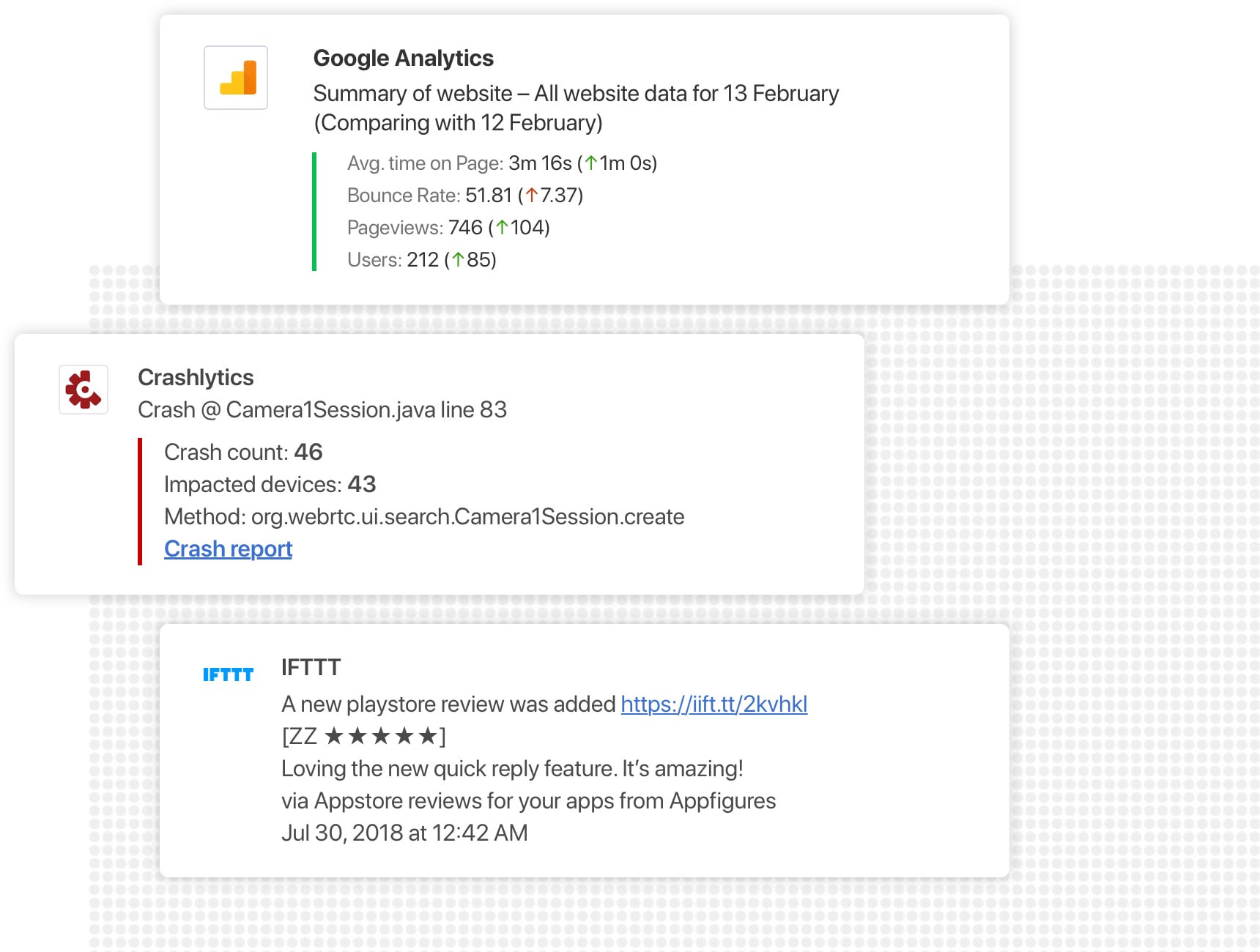 Recommended by experts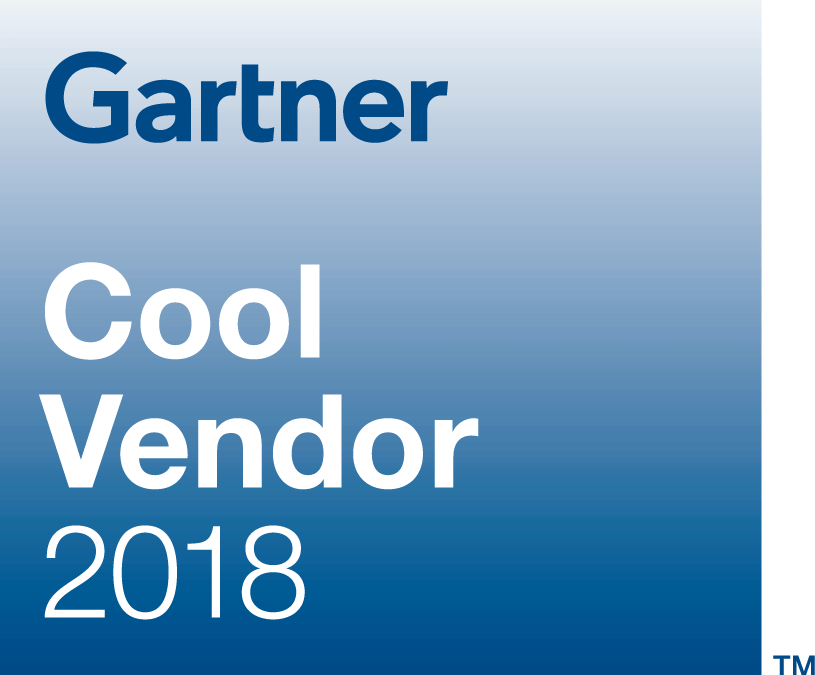 Organizations with small teams seeking a lightweight mobile app that comes with inbuilt task management should consider Flock. It should also be considered by teams seeking a more affordable alternative to Slack and Stride.
Hot Product - Team Collaboration
What our customers have to say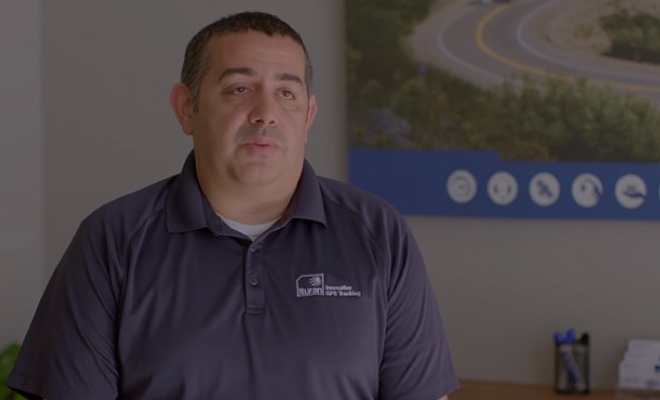 The most critical thing is getting information to the right person quickly. That's what Flock does.
Carlos T.
Technical Support Manager,
Ituran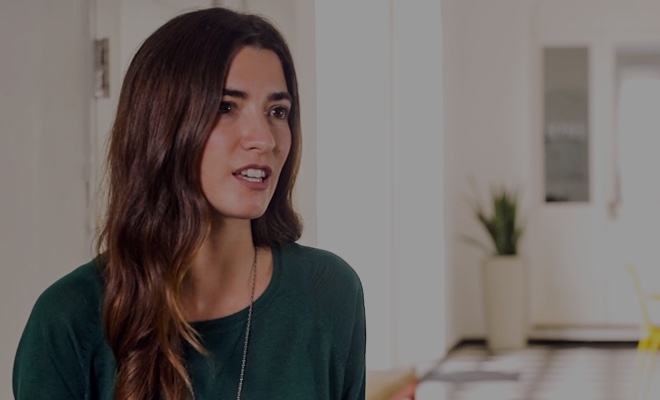 As a custom design agency, we do a little bit of everything. Flock gives us the flexibility to do that.
Cristi Jayo
Co-Founder,
HIYO Design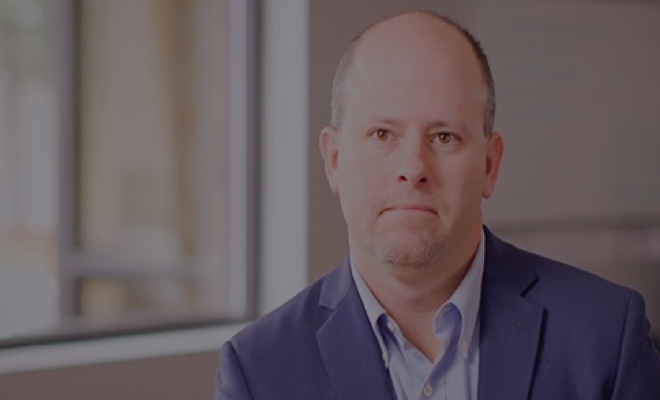 Flock enables us to have the most efficient & fastest communication possible to deliver our service.
Ryan Davis
President,
Dietitians on Demand
Get work done faster with Flock.