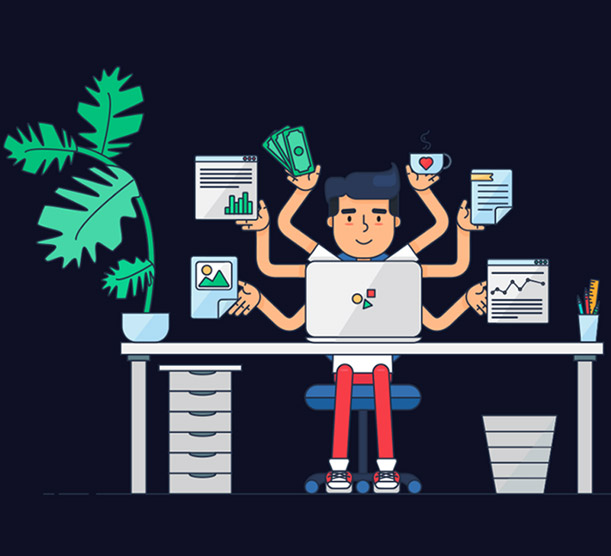 7 free tools for startups and small businesses
Starting up? Working with a limited budget? Sometimes, all you need are the right tools to go from zero to hero.
Here are some amazing tech tools, from team messaging apps to business collaboration tools, that can help you scale up your small business or startup.
1. Flock
The communication tool your startup needs
Flock is the real time messaging app that your team needs. You can discuss projects, share ideas, and get access to all the tools and resources you need to make decisions faster. From getting your entire team across the globe in a huddle to plugging in the Twitter app, Flock can take care of everything.
Flock is packed with powerful project collaboration apps like To-dos, Polls, and Code Snippet sharing. It's really the ideal team communication tool for fast moving teams.
Apart from these native project collaboration apps. Flock also takes all your most used apps like Twitter, Github, and Google Drive, and allows you to integrate them in one place. And guess what? It's free to use for as many users for as long as you want.
Know more about Flock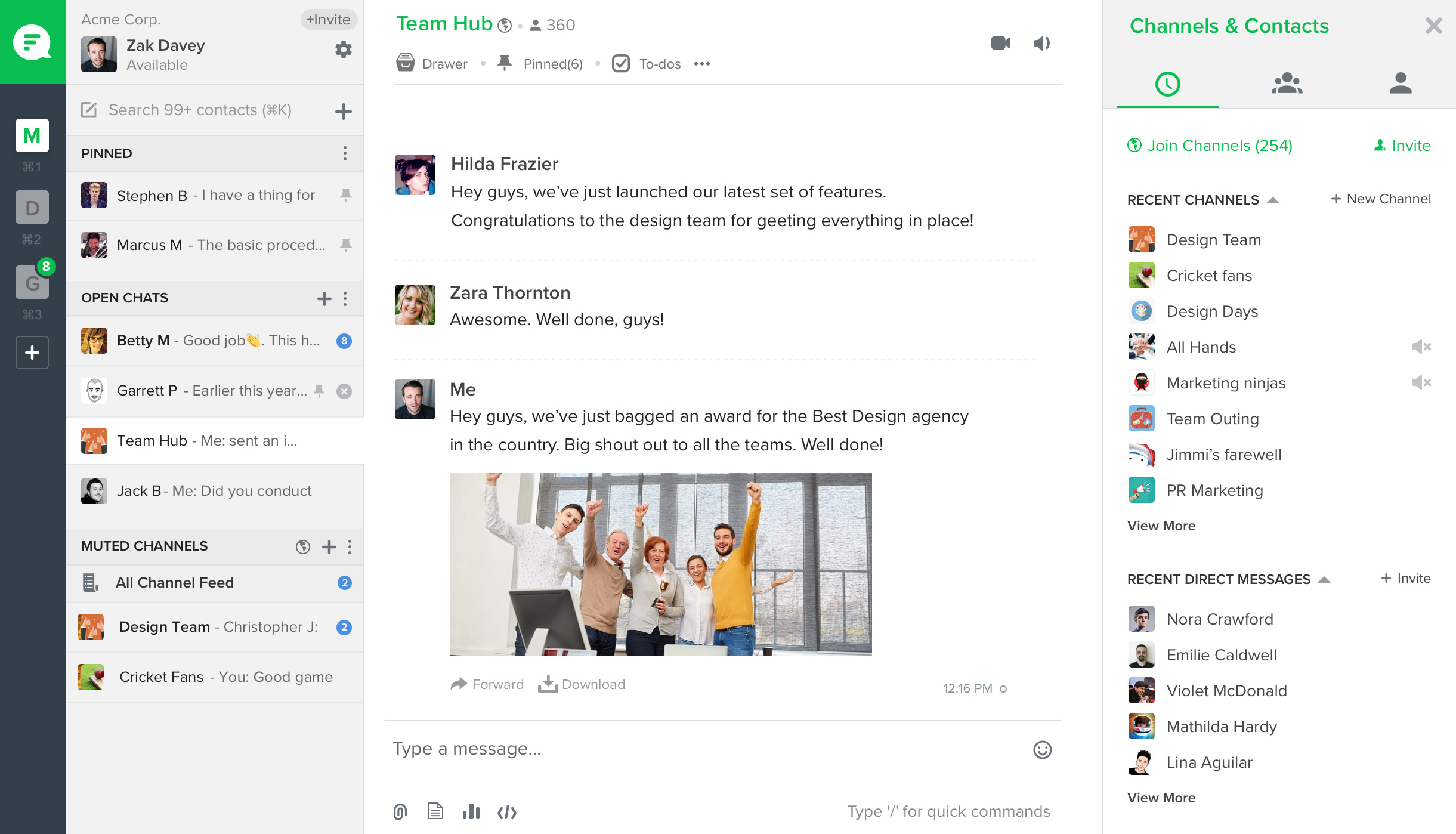 2. Canva
No designer? No problem
Visual brand marketing rules the roost and design is no more a luxury. It's an essential tool for new age startups, and no one does a better job at conjuring up a perfect social media image or a PowerPoint presentation than Canva.
Canva, which describes itself as "Amazingly Simple Graphic Design Software", lets you create both print and web designs via a simple drag-and-drop interface. It has made good design possible without designers, for hustlers who won't settle for an ordinary collateral. So, you can try Canva to make custom design posters for your brand's social media marketing, without burning a hole in your pocket. Did we say it's free?
Go make your own Canva design masterpiece.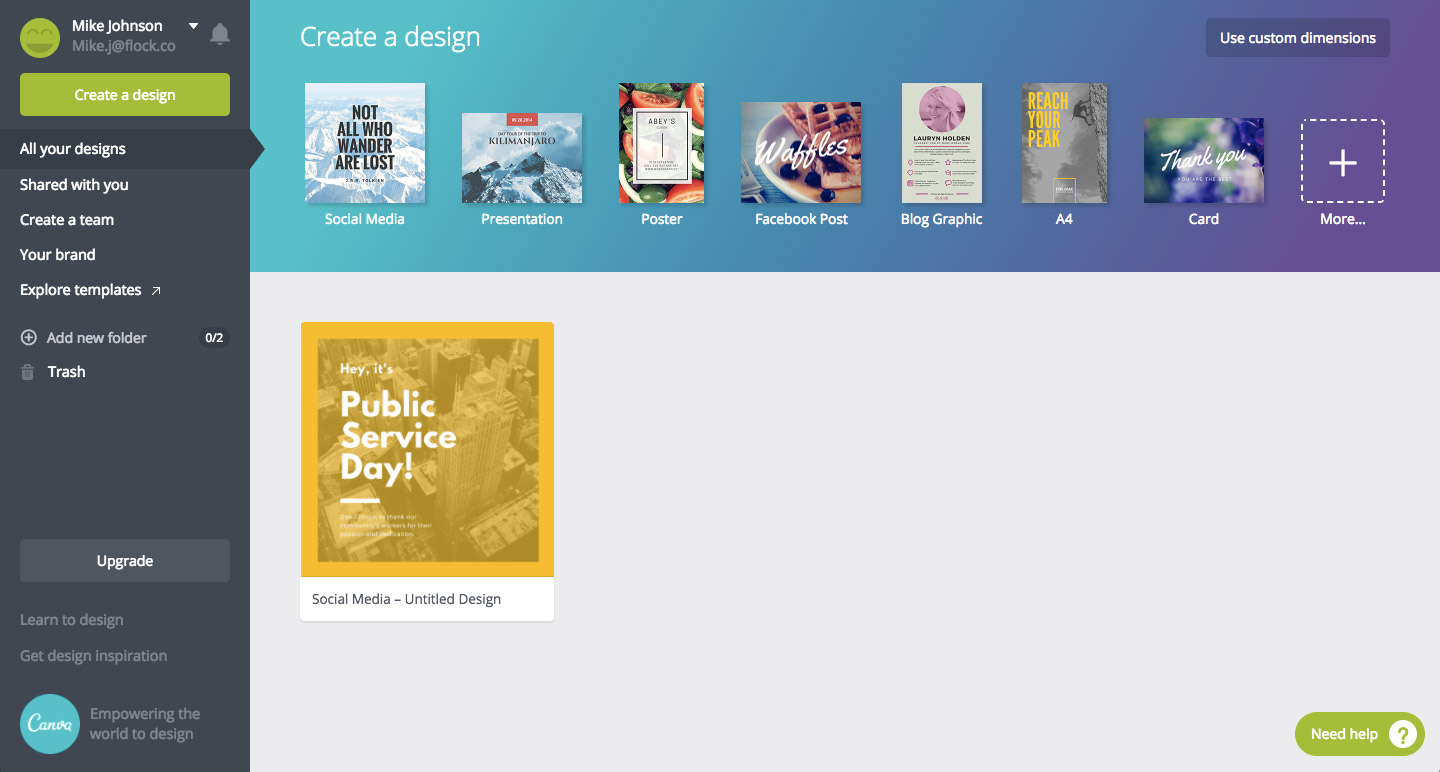 3. Appy Pie
Everyone can make an app
The app builder Appy Pie, which runs on a simple 'choose, design and build' model, lets anyone create an app for their product.
It offers great value for small businesses looking to create professional-looking apps  -  without the hefty developer price tag.
You can start with making simple project collaboration apps for your team like Reminders, To-dos, and Notes.
You can use the free app with ads (not too bad a bargain) or a monthly paid subscription. Appy Pie's pricing is based on which device(s) you wish to create an app for, and whether you require a white label (branded) app. And the best part? You won't have to break your head to understand it.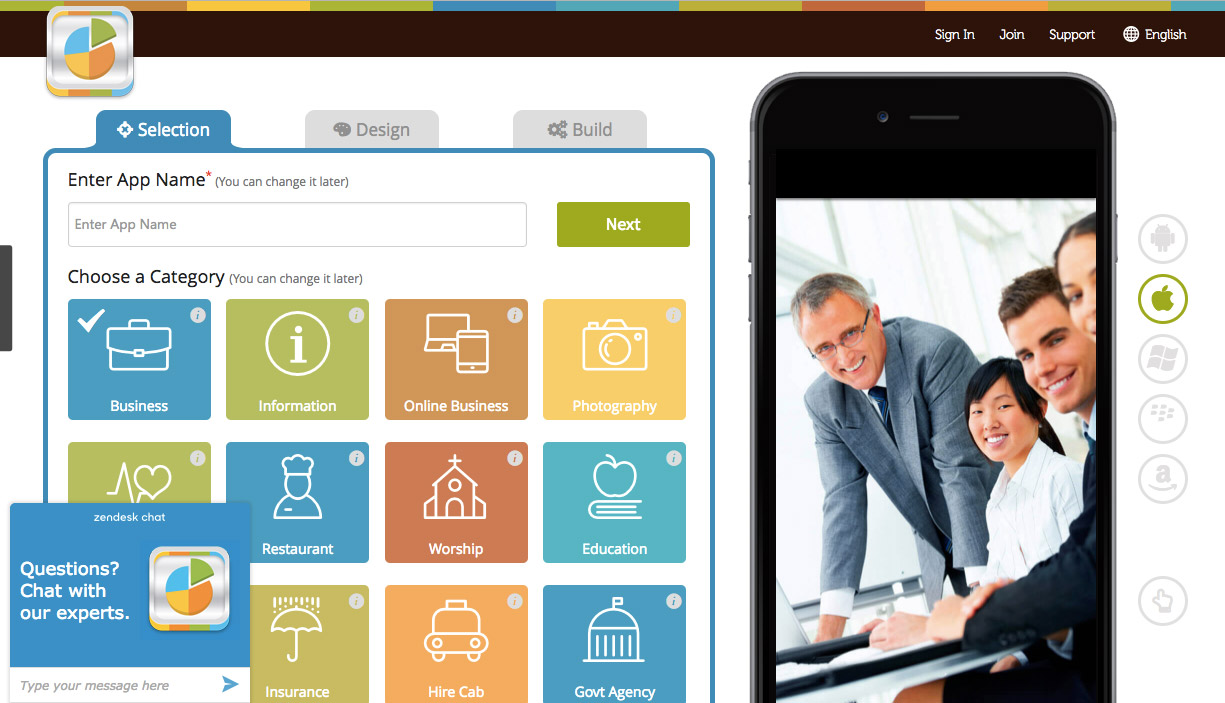 4. Sendy
Email marketing - it will always be a thing
It's 2017 and what we've realised is that emails are not going anywhere. And if you're planning to engage a broad user base, email marketing is the king of the marketing kingdom. In 2016, marketers earned a 44% ROI on every $1 spent.
Your business is going to need email marketing. Enter, Sendy.
Sendy is a self-hosted email marketing application that is backed up by Amazon's Simple Email Services (SES). You can use Sendy to carve out elegant looking campaign emails and receive a detailed report of your campaigns and profiled users.
Sendy isn't free per se, but it's super cost-effective. With Sendy, you can send 10,000 emails for $1! Say you have a list of 10,000 subscribers, and you send 4 emails to each of them in a month. With Sendy, you will need to pay only $4 each month — as opposed to $150 with MailChimp! Very close to free!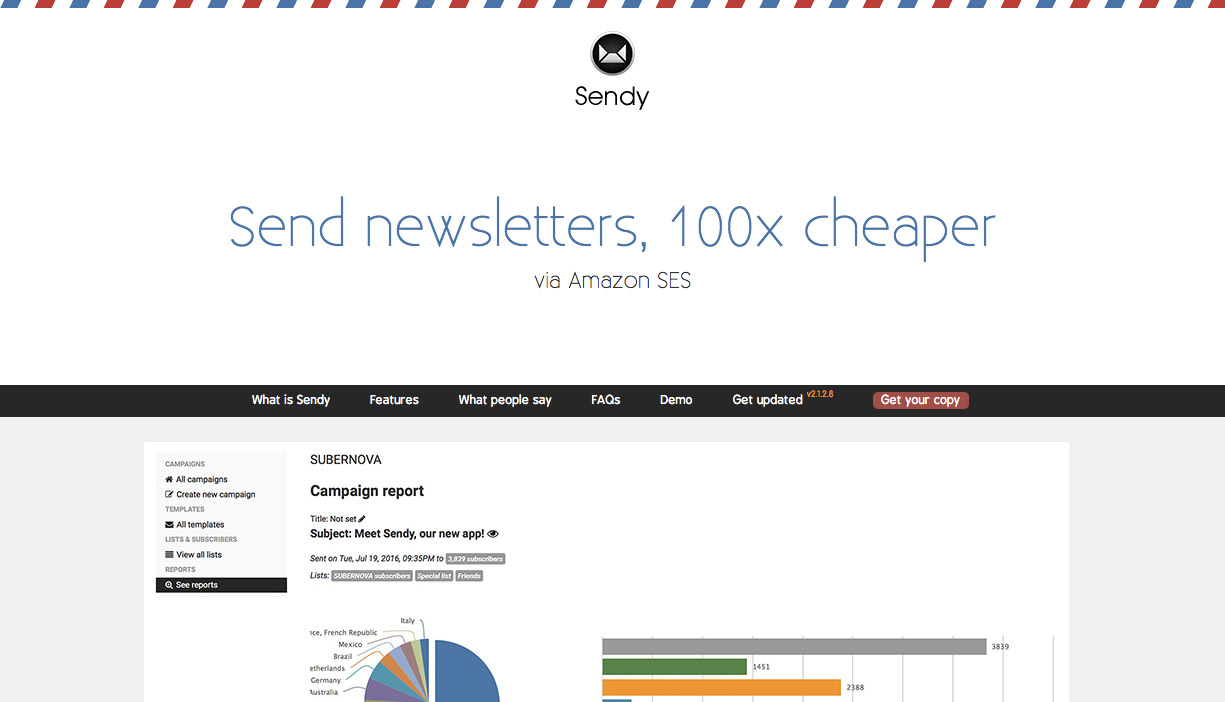 5. IFTTT
There's a new chef in town
A small-scale business has more technicalities and logistics to address than one would imagine - and everything is important!
What if some of the important tasks could be left to the machine and you and your team could focus on growth avenues for your business?
IFTTT, which stands for 'If This, Then That', makes this possible.
It's a free internet app that allows you to create easy and automated processes to deal with a variety of online situations. Broken down, it's creating a series of cause-and-effect 'recipes' to help solve a bigger problem. From getting email each time anyone mentions your favourite topic on Twitter to publishing pictures on Instagram or automatically setting up a reminder message for your team, IFTTT is the dream tool for startups and SMEs.
Don't know where to start? Begin exploring some amazing sample recipes on IFTTT's homepage.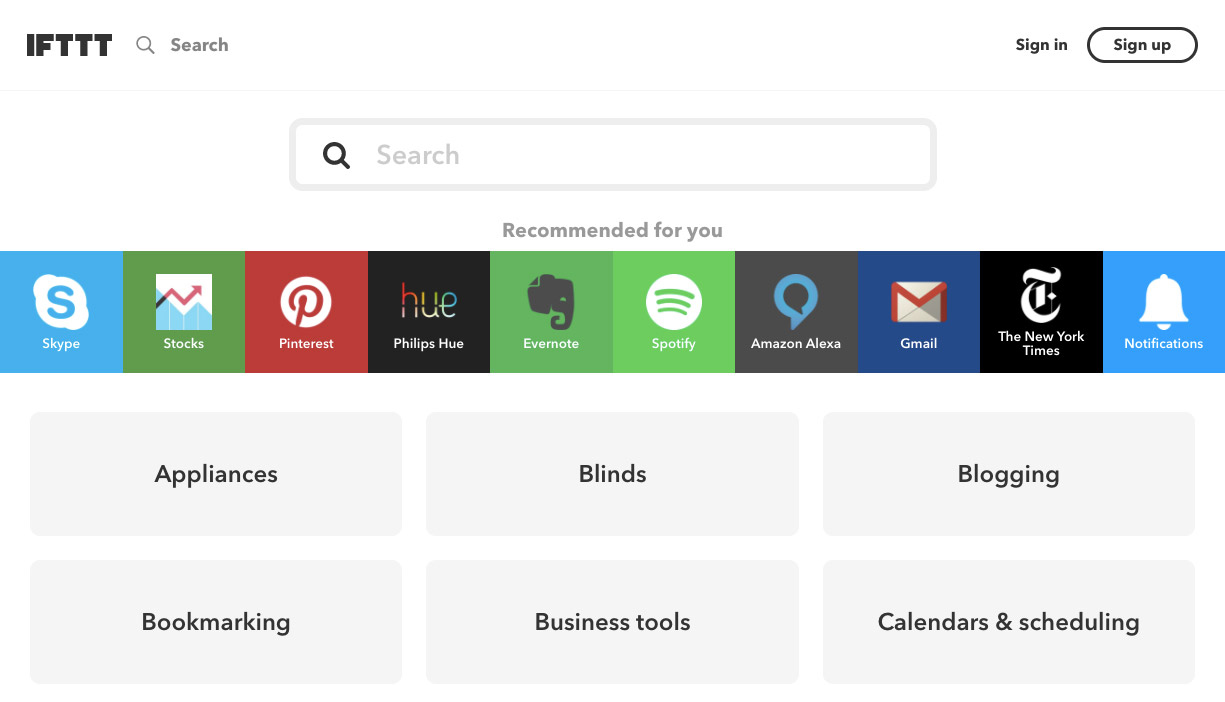 6. Transifex
Looking to make a mark on the global map?
Meet Transifex - a localization tool that you can use for customizing your product content in various languages. Transifex can help with strings, video subtitles, landing pages, etc. It's a wonder tool for fast developing companies working with or without global teams. When it comes to translation, it's safe to trust the best ones.
In other words, Transfix fixes for your business what distance tries to ruin. It's a godsend for businesses that need to speak with their target groups in a language that they're most comfortable with. Transfix has paid plans but nothing that wouldn't help accelerate your company's operations.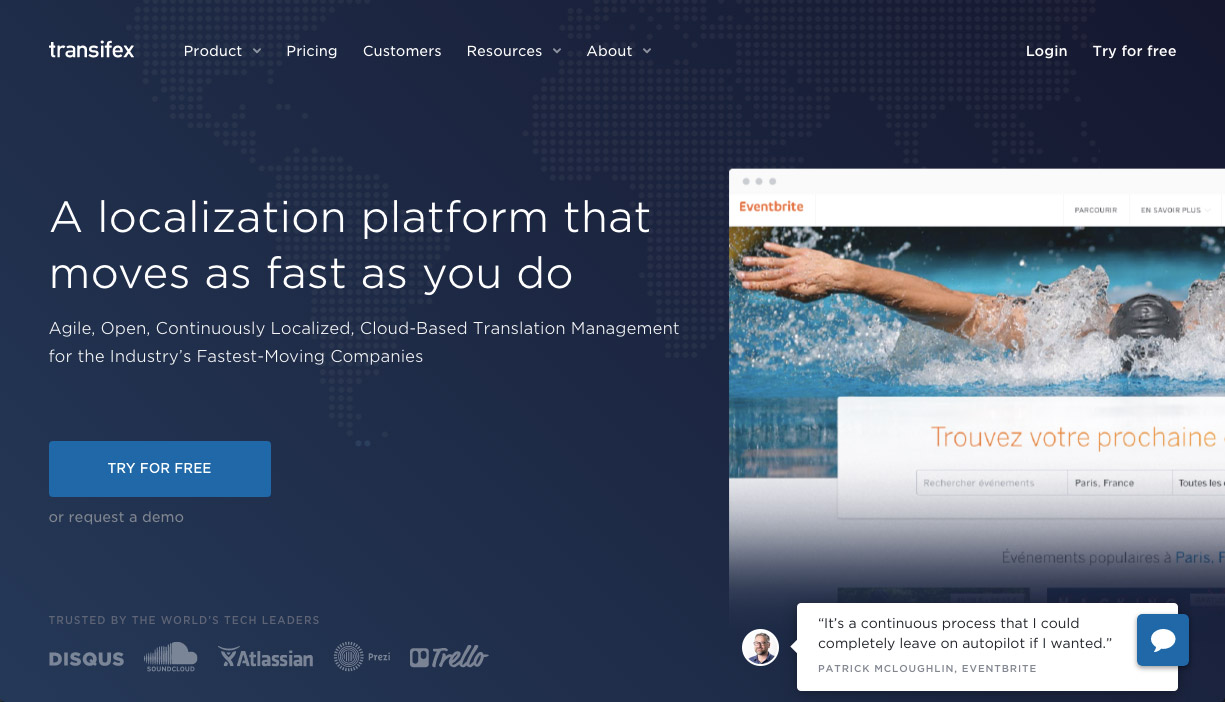 7. Upwork
Freelancers - employees of the future
Working with freelancers has worked surprisingly well for many organizations, including startups and SMEs. According to a Randstad report, over the next 12 months, about one-third of companies are likely to hire temporary, contract, or freelance workers who will account for a significant percentage of the total global workforce.
So, if you're up to saving some bucks from the company's digital marketing budget, we'll tell you why Upwork is such a great idea.
Upwork is free to join, post, and hire from. Its database of candidates is unparalleled. It fits a diverse range of budgets, with hourly and fixed price contracts on offer.
On Upwork, you can review the portfolios of qualified freelancers, and look for the best ones in town… or anywhere in the world.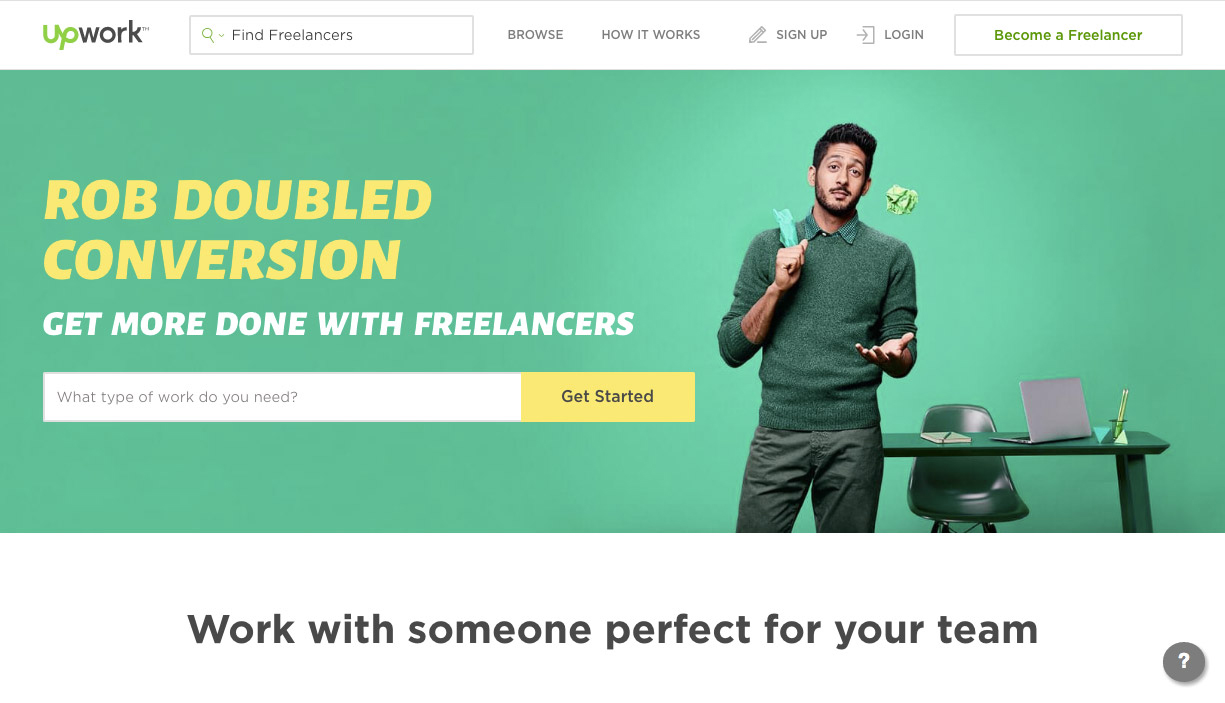 Discuss projects, share ideas, and make decisions faster with Flock