Simplify collaboration for
your remote team
Remote conversations, don't have to feel remote. With Flock, your team can discuss ideas, share updates and track team progress as though you are all in the same room!
32,000+ Teams trust Flock
What is Flock?
Flock brings all your conversations, files, information, productivity tools and external apps into a single platform, so your team can do their best work. Try a live Demo Team →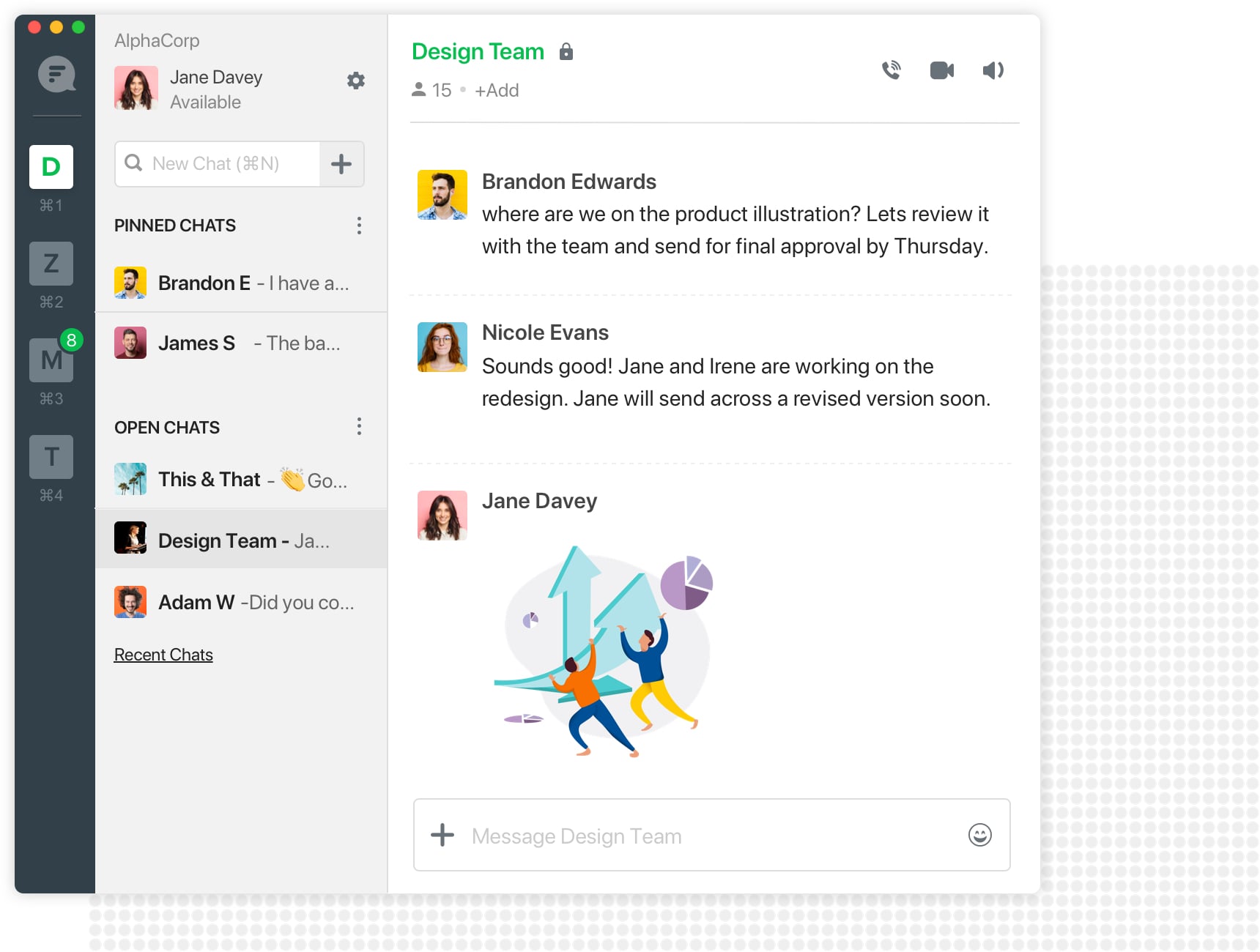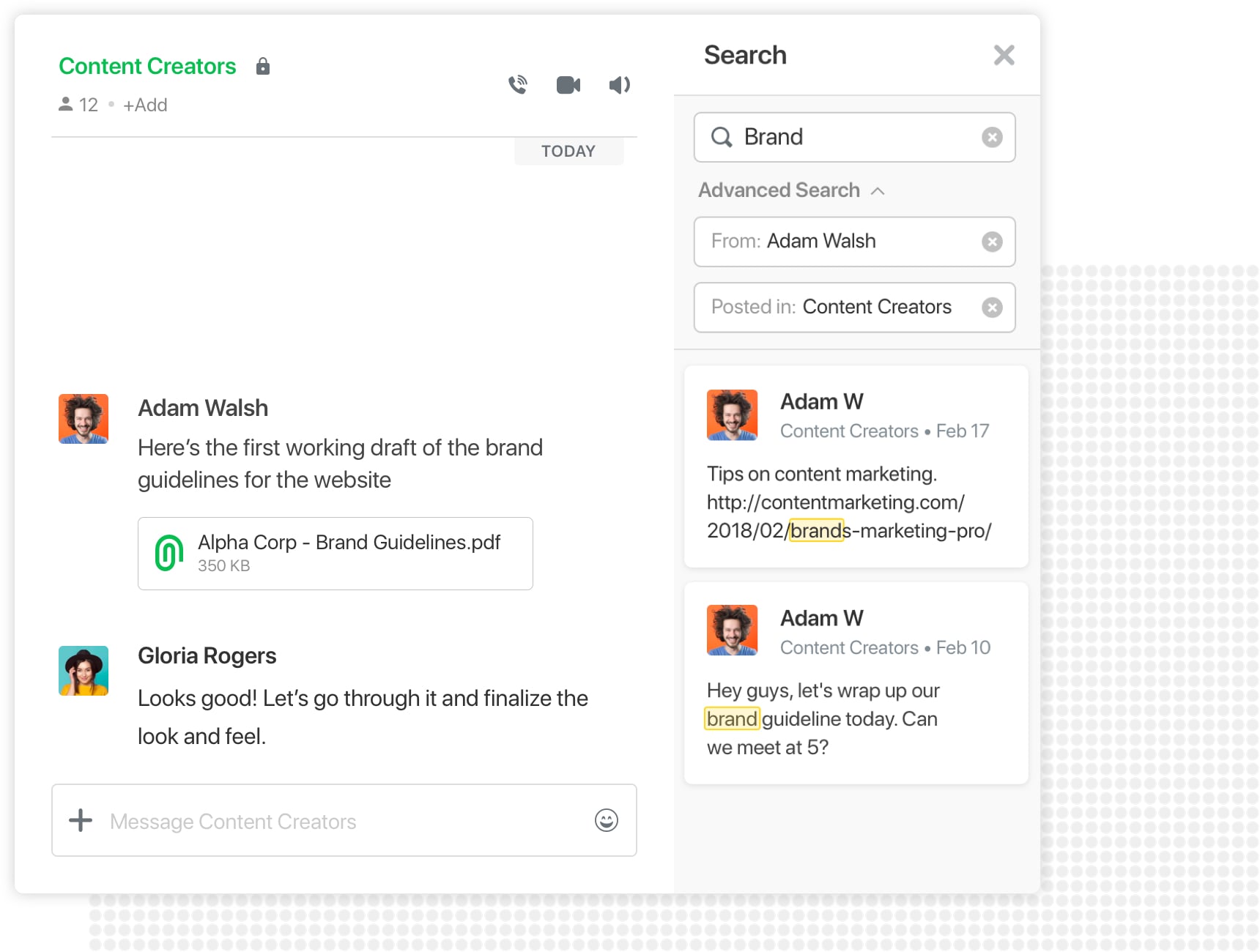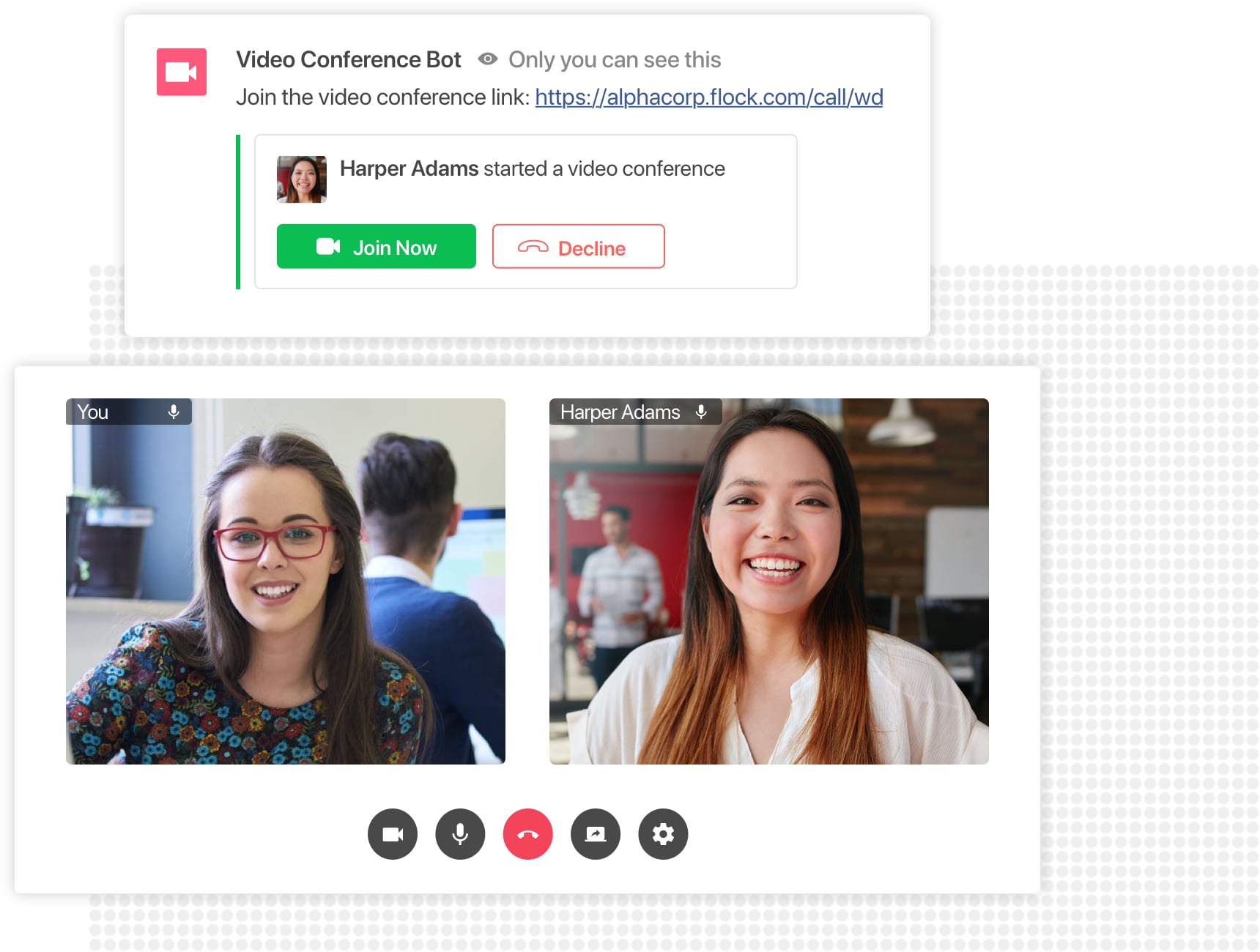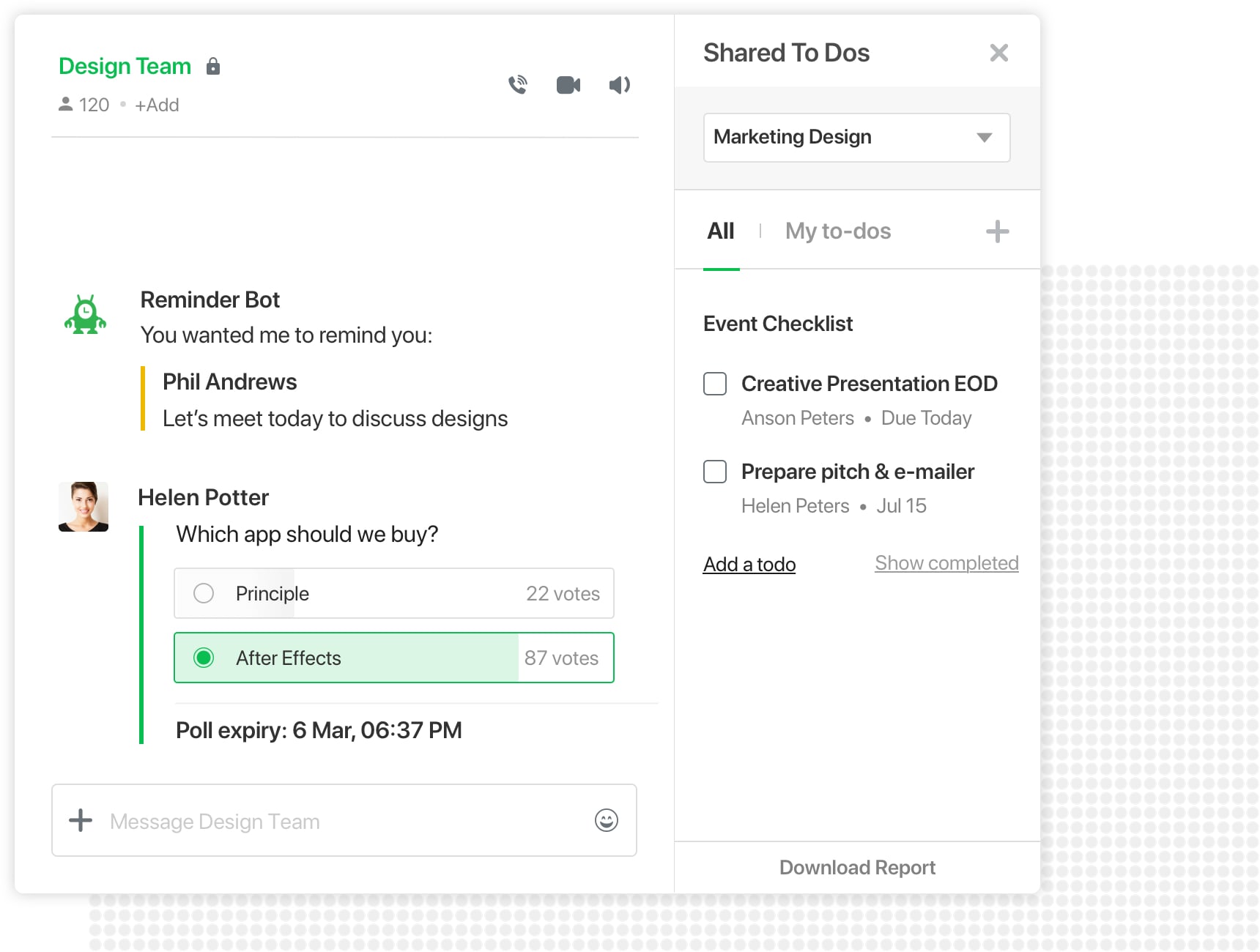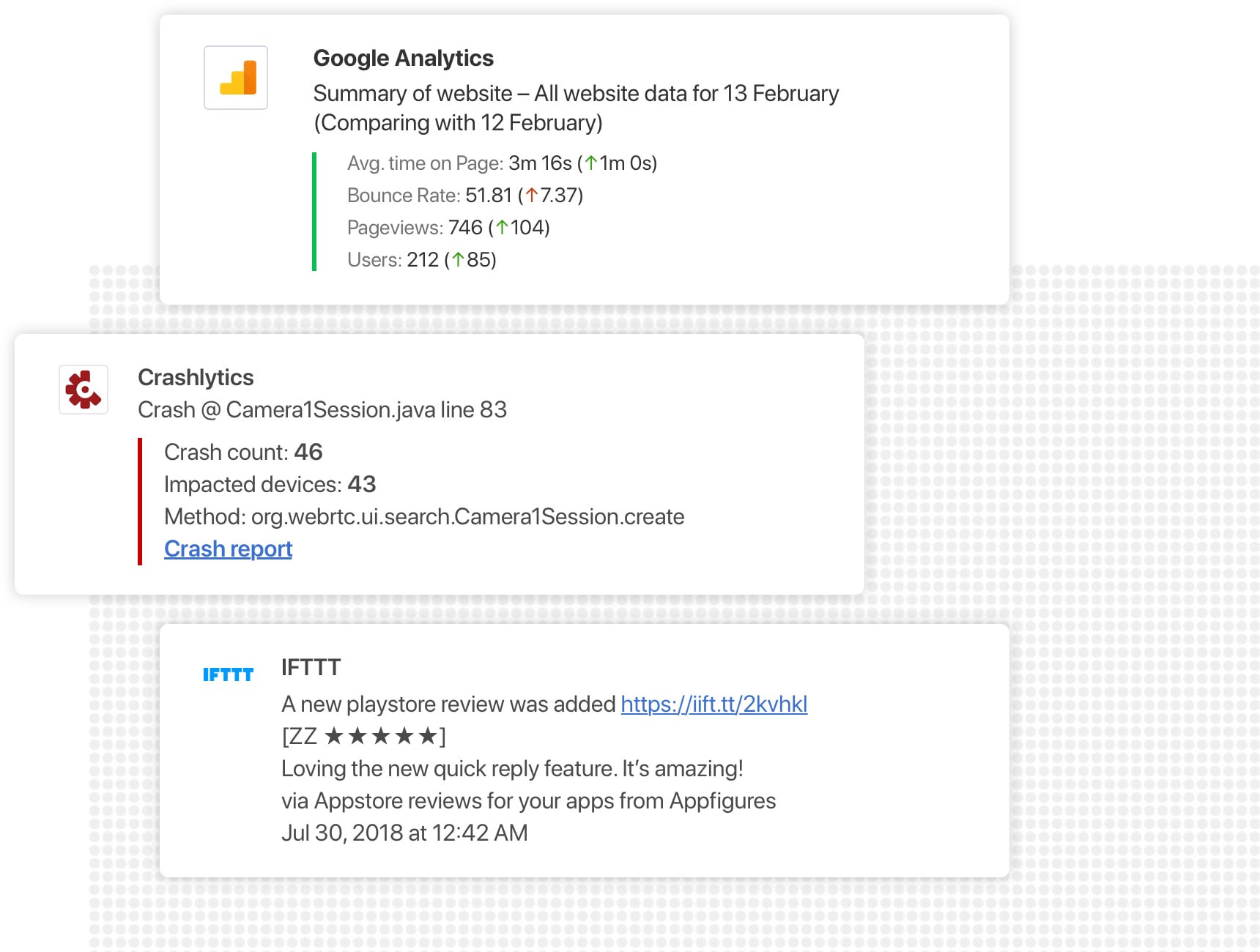 Bring your team together
Have conversations around projects and departments with 1-1 & group chats.
Easily find and share information
Find messages, files and links, no matter who shared it or when.
Conduct virtual meetings anywhere
Start a video or audio call and share your screen, even on the go.
Work better with our collaboration tools
Track tasks with to-dos, conduct polls, set reminders and share notes.
Integrate all your external apps
Connect all your tools & services and save time switching between tabs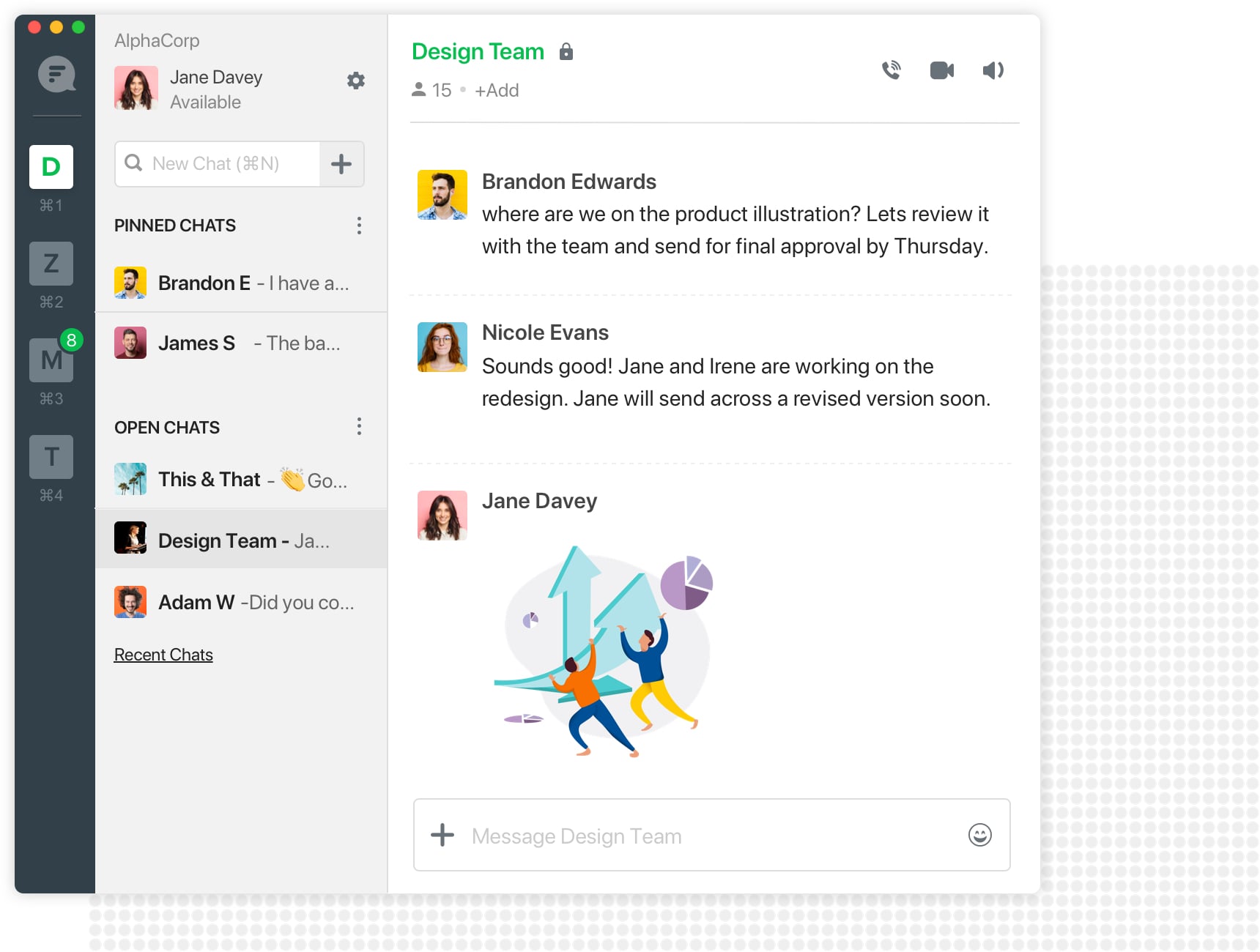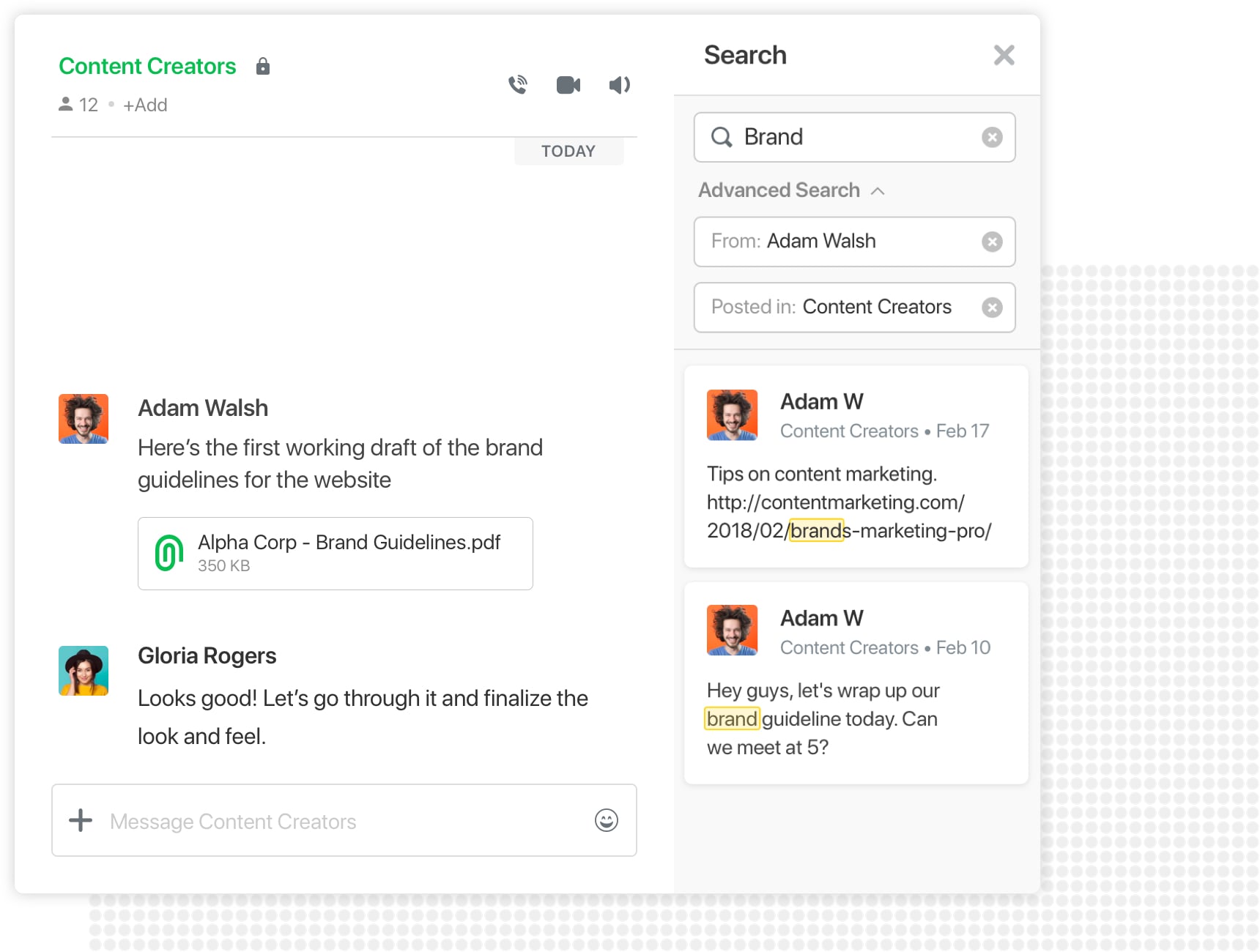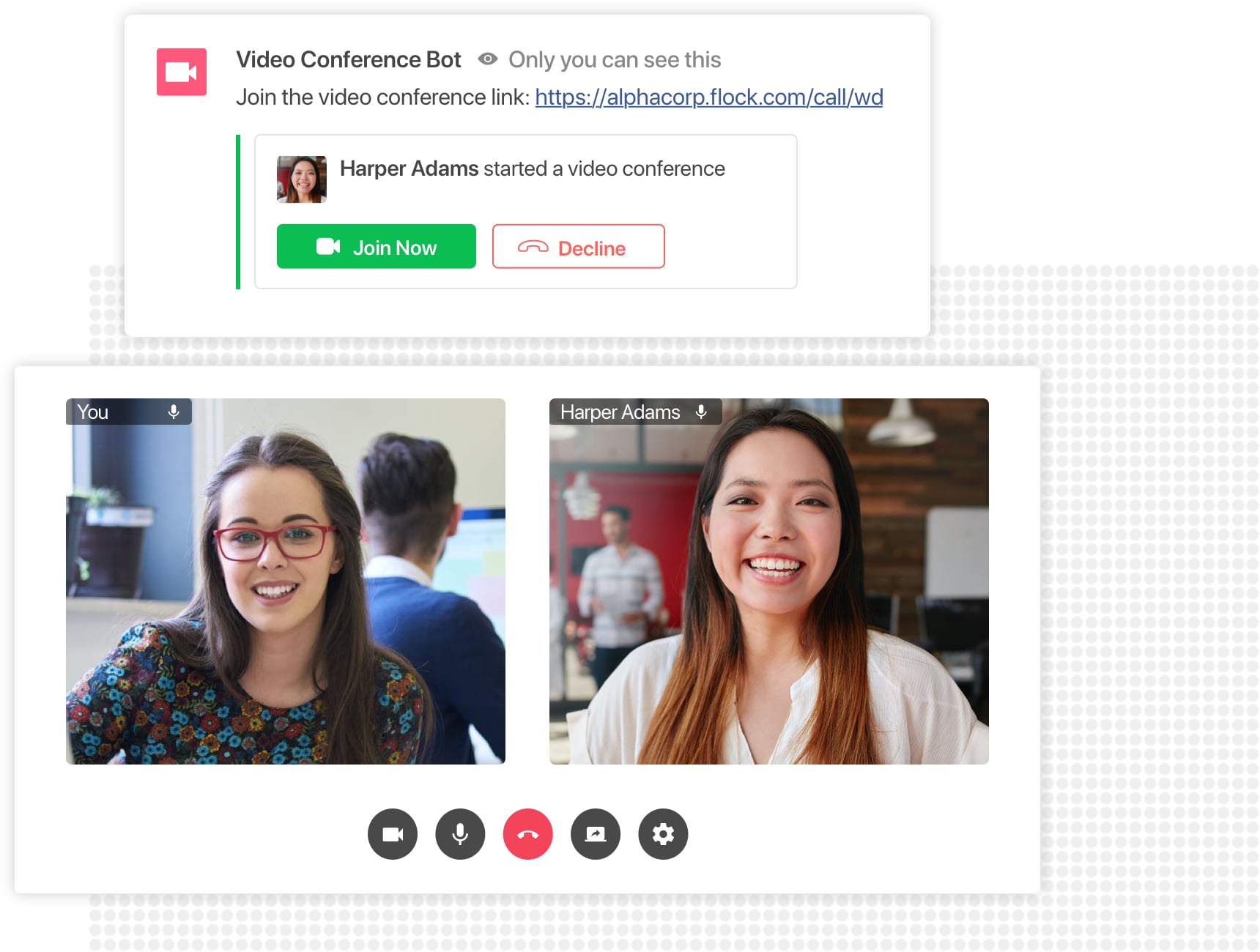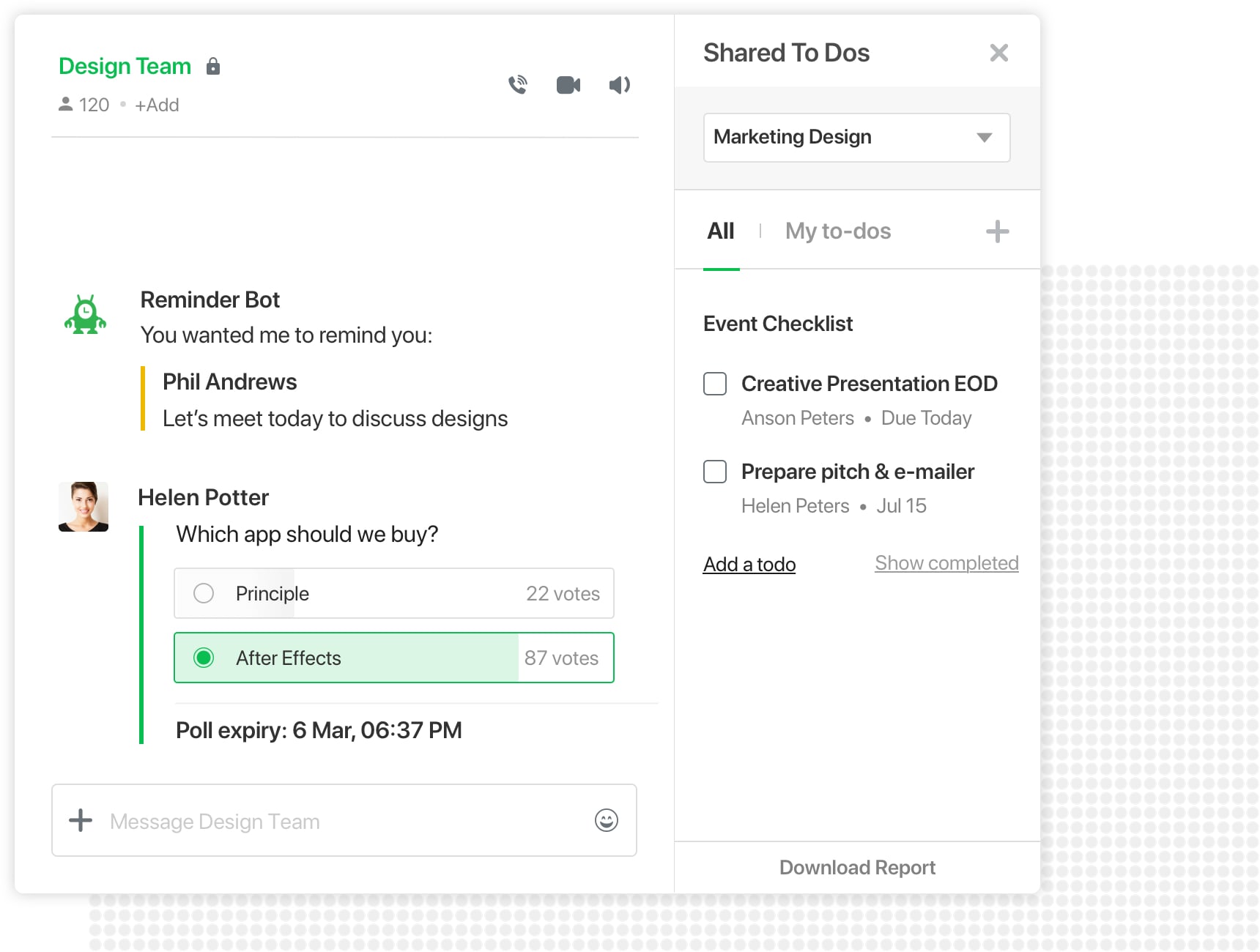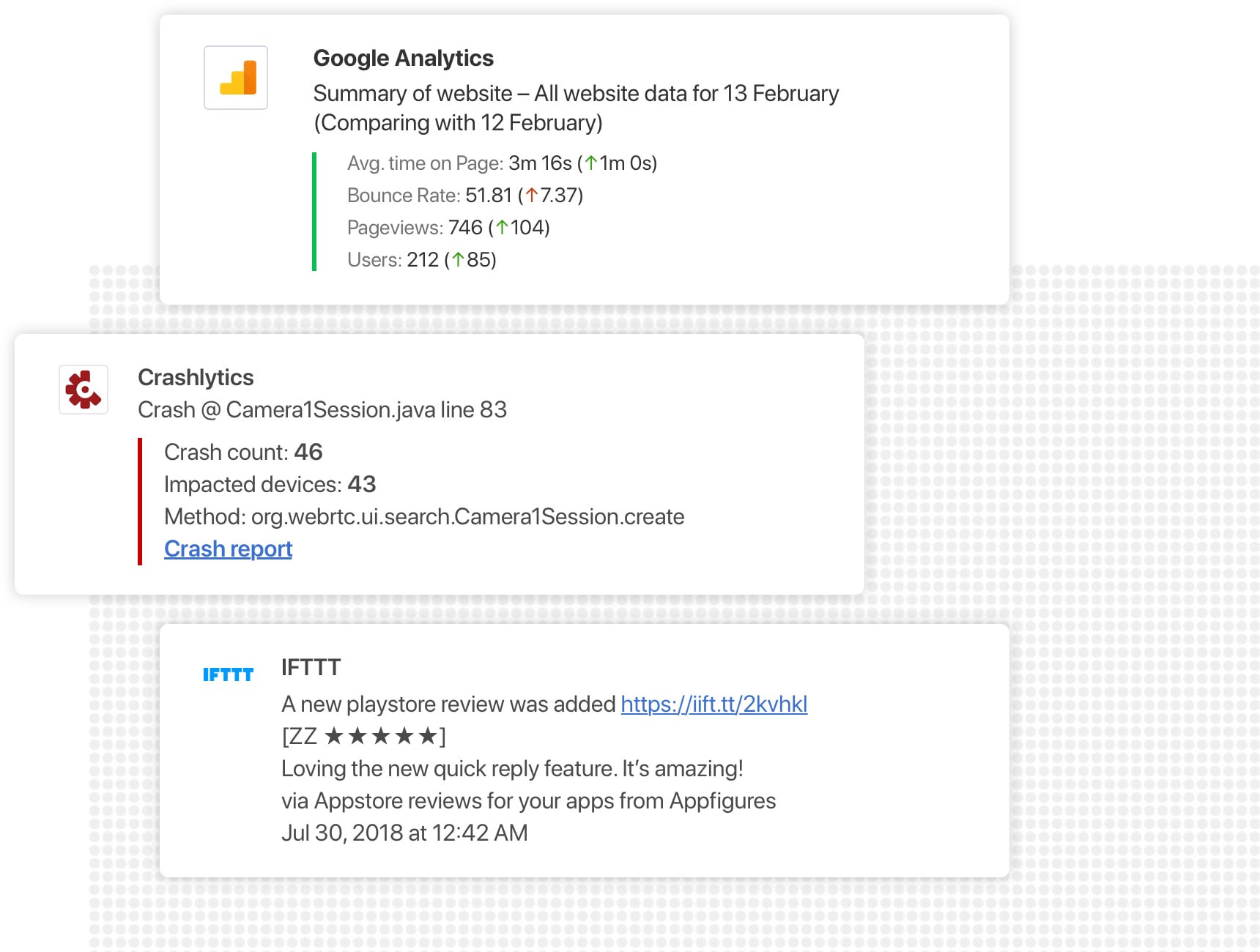 Flock brings remote teams at Hiyo Design together and helps them collaborate better
www.hiyodesign.com

Locations
Brooklyn, Miami, San Juan
Industry
Branding and Design
Teams on Flock
Marketing, Design
"We believe that everybody has their own personal space in which they are the most creative. And thus we promote remote working and depend on Flock to bring us together."
- Cristi Jayo, Co-Founder
Get work done faster with Flock.