Discuss what's important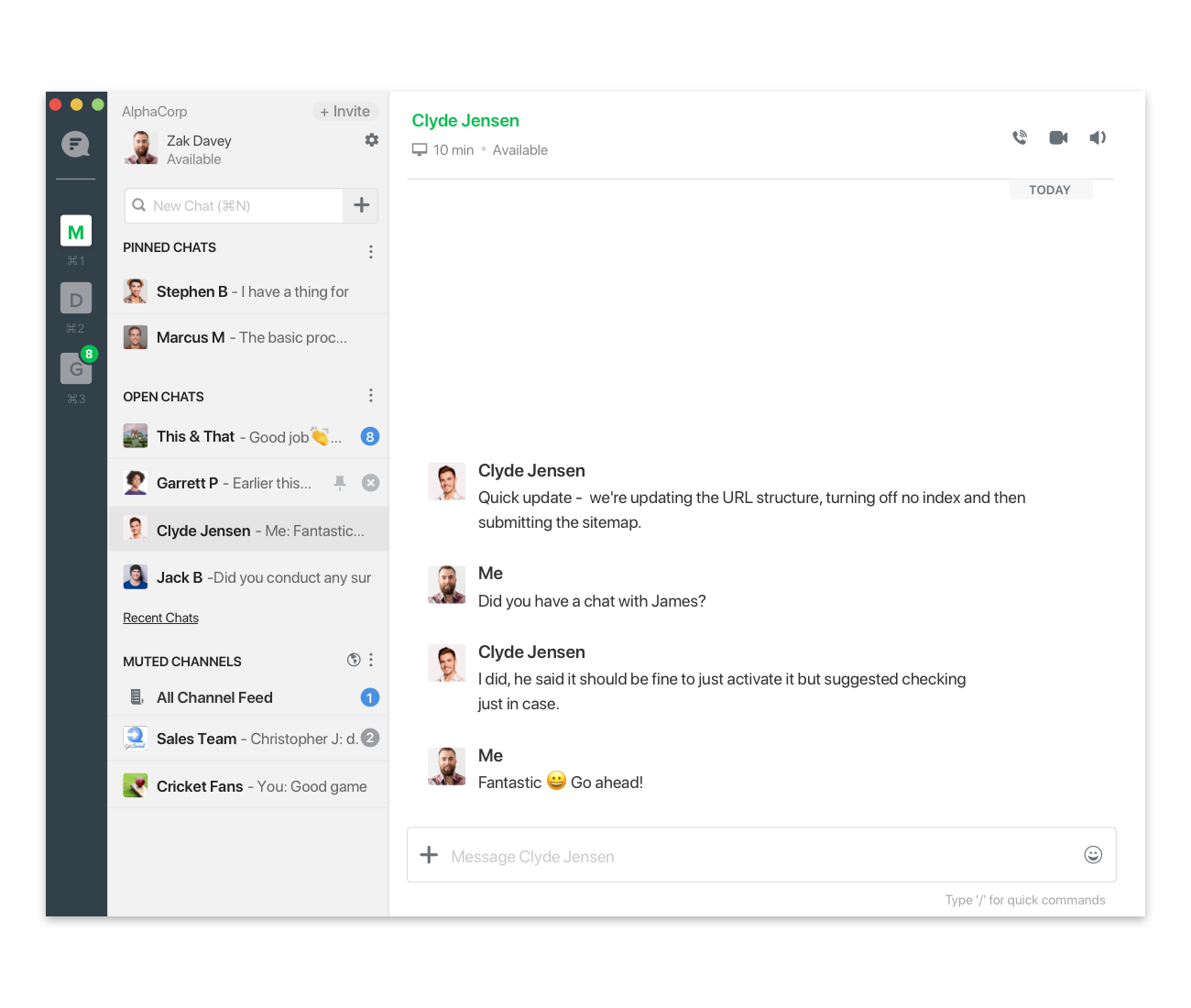 Communication is the most effective ingredient to workplace collaboration and productivity. Share news, updates, announcements, and other important information with the whole team. No more guessing whether everyone got the message.
Make real progress in real-time

Make the most out of messaging and share what matters most. Create individual channels for sharing feedback on specific projects, or deep-diving into a more strategic agenda that informs smarter decisions and quicker problem-solving.

Give everyone a voice

Make diversity, transparency, and perspective count by bringing everyone in on the conversation. Garner rapport with colleagues and inspire your teammates by adding context to dynamic discussions that are happening all around you.
Start Your 30-Day Free Trial of Flock