Channel your conversation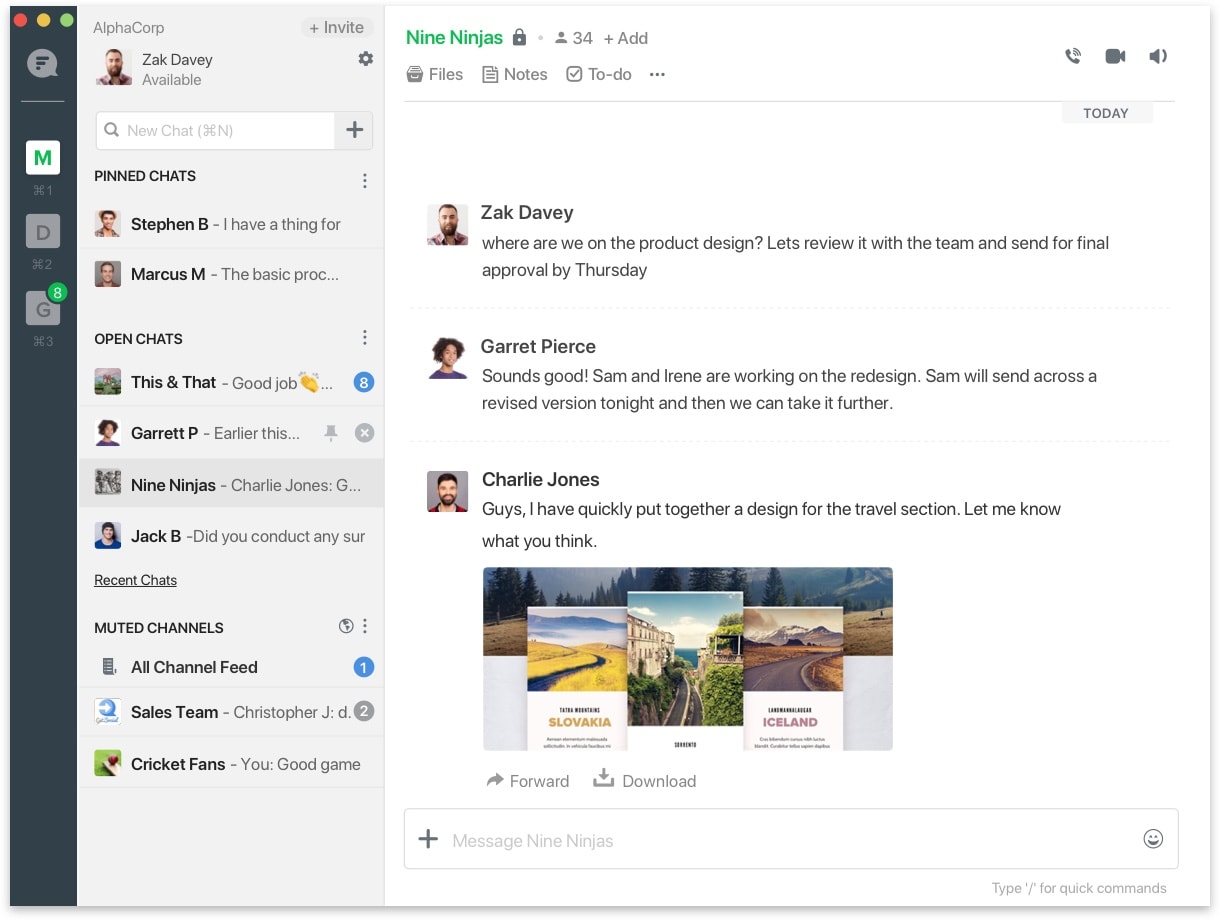 Channels are where ideas percolate and productivity comes to life. Get a discussion brewing and use channels as the central hub to make teamwork happen. Channels come equipped with all kinds of amazing features that keep team communication moving and collaboration grooving.
When you first join Flock you'll be automatically added to two channels: #TeamHub and #Announcements. This helps new teams get started with channels right away.
Go public or stay private
Start a channel for literally anything. Create a public channel to lead a general discussion or deliver a companywide announcement. Create a private channel to dive deep into a team-focused agenda or to exchange proprietary info or confidential documents.
Public channels

Public channels are open to everyone in your company. Anyone can search and join a public channel to drop some knowledge, offer insight, and share experiences. Feeling social? Start a public interest channel about pets, sports, food, or travel—and let everyone come together to share a few of their favorite things.

Private Channels

Private channels are best for focused discussions that don't impact your entire team or for projects that may need to be kept under wraps. Simply invite colleagues to join a private channel to have an informal or more personal discussion.

Turn on a new channel

Connect your teammates to exciting new channels on Flock and discover what other employees are talking about. Type # followed by the channel name (e.g. #AllMarketing) directly within a chat and encourage colleagues to join the conversations happening around them.

All your messages together at last

Stop digging through endless notifications. Flock's All Channel feed displays all your new messages at once—regardless of what channel they're in. Sort through everything in one clear feed so you never miss another message again.
Start Your 30-Day Free Trial of Flock