industry
Apparel,
E-Commerce
increase in productivity
40%
"Flock is an amalgamation of everything we were looking for in a communication app. It is very easy to use, and since we've started using it, Flock has found it's own place in the organization."
- Rajeev Sinha, CEO
The Vanca is one of the most sought after high end fashion brands in India. Having worked in the European market for close to two decades, the company seeks to bring high end European fashion and apparel to India, and make them available to women here. The company has grown phenomenally in the last four years, having seen a growth rate of over 200% and being featured in the Fortune 500 list in the country, last year.
With teams spread across their warehouses in Faridabad and in their office in Gurgaon, the Vanca was finding it difficult to keep everyone on the same page. Email just wasn't cutting it due to long turnaround times. Some teams used personal IM tools, which brought in their own set of distractions and white noise. Rajeev Sinha, CEO of The Vanca says he was on the lookout for a tool that would empower his teams to push the boundaries of communication, while using cutting edge technology. The solution also needed to support the company's systematic approach to communication and coordination across factories and warehouses, without any errors and glitches.
With Flock, the company discovered that they were not only able to function significantly better within teams, but were also able to perform their daily tasks with ease, without having to rely on phone calls, face to face meetings or even email, anymore. Flock became the solution to The Vanca's communication quandary, and today is being used in teams across the company.
Flock proved to be the perfect solution for creative teams at The Vanca. Design teams in the company use Flock to share images of outfit designs and ideate on how they can be improved. Because these images are all conveniently stored and sorted, they're always available to team members, even on the go, in case they need to look through old designs or follow up on previous cases. Flock is also an incredibly convenient way for team members to assign tasks to each other and track them to closure.
Flock's reminders are also used across The Vanca, with teams using them to remind themselves about everything from meetings and warehouse visits, to company events.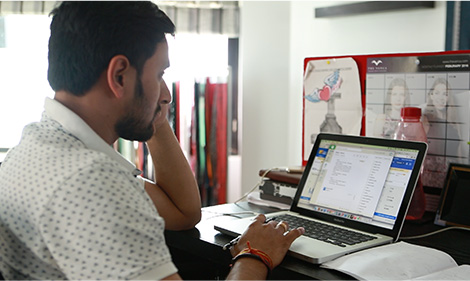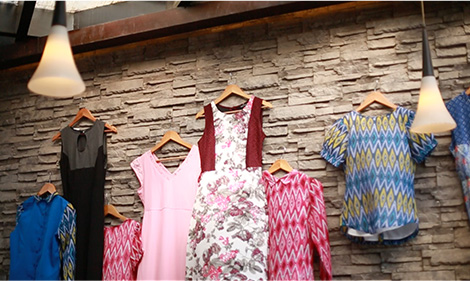 Flock has helped the team at The Vanca immensely when it comes to keeping stakeholders on the move connected. Since moving from email, The Vanca has used Flock to talk to members of their team in their warehouse, as well as their factory. As soon as an image of a design is published to a channel, Flock's image preview feature gives everyone in the team a quick preview, without them even having to open the image.
Flock keeps The Vanca and it's employees in constant touch with their suppliers, vendors and channel partners, and gives them a clear communication channel with each of these entities, in the form of channels.
In noisy channels with a lot of chatter, Flock helps direct messages to the right people, helping employees make sure that deadlines do not fall through the cracks.
"Flock gives us the leverage to do things faster, even on the go. With Flock, we can share folders, links and all types of files. I know I can rely on Flock to get the job done quickly."
- Riddhima Singh, Head Designer
Flock has not only made the team at The Vanca more effective at what they do, but has also enabled them to ship to market faster and more efficiently, by reducing the turnaround time. Today teams across the organization use Flock, and the product is helping The Vanca in their mission to serve premium fashion to the Indian market.
Start Your 30-Day Free Trial of Flock
More Stories