location
Tamil Nadu, India
"We are a team spread all over the world and it becomes difficult to get things running. Flock has helped us channelize our conversations and improved coordination in our team."
- Hamsini Hariharan, Research Associate at the Takshashila Institution.
Takshashila is an influential think tank and public policy school, and a pioneer in the field of policy education in India. The institute aims to galvanize and educate millions of Indians about the country's public policy, and shape public discourse and change in India.
As an institute that aims to establish itself as one of the most credible voices in India's public policy discourse, communicating in real-time is of paramount importance. But for the faculty at Takshashila, communicating with students and teams spread across the globe was tedious and counter-productive. They would spend hours just reading and replying to emails, while trying to get everyone on the same page.
So, how and when did Takshashila move to a faster way of working and collaborating with its colleagues, students and readers?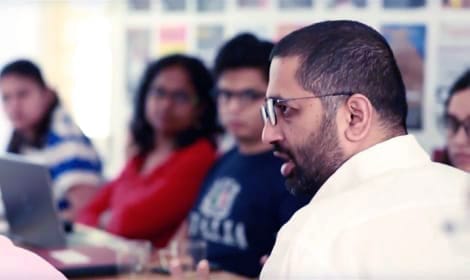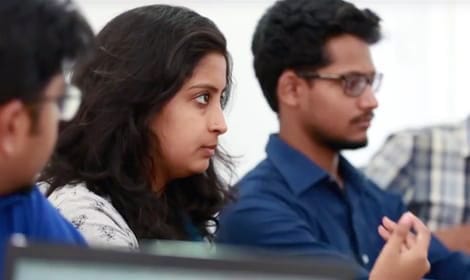 Reduction in email by 75%
One of Takshashila's popular courses on public policy, the Post Graduate Program, equips students with the skills required to formulate and analyse policies in a variety of settings. To make this course a success, Nidhi Gupta, the program manager, has to coordinate with professors and students on many things including live webinars and workshop timings. As expected, coordinating with her team via email was difficult and inefficient. She would get thousands of emails every day, and somehow the important ones would always be missed.
The team finally realised that email was unable to bridge the gaps in its collaboration stream, and they decided to move to Flock. The switch from email to Flock was simple; they set up a Flock team for each publication, each policy program and for each batch of students.
Since then, the team has reduced email by a significant 75%, which has in turn positively impacted their productivity.
"Emails were taking up too much of our time, the cost was high and the search functionality was poor. And conversations on WhatsApp ended without a solution. Flock was the ideal solution for us that helped us solve all these problems."
- Pavan Srinath, Head, Policy Research
Teams at Takshashila also use Flock's default channels (Announcements, Team Hub and Knowledge Sharing) to share important updates about workshops and guest sessions, links to interesting articles or for some light banter.
Quick virtual meetings
With teams spread across the globe, in-person meetings can be expensive and result in a waste of precious time. The teams at Takshashila, therefore, use Flock's inbuilt video-conferencing tool to catch up regularly, plan the editorial calendar and connect with their remote colleagues.
For example, a team of research associates on the China Monitor project, which studies the effect of China and its policies on business, technology and geopolitics, works from different locations. To make up for the distance, the team gets on a video call every week to discuss their research and progress.
Improved productivity with in-built tools and integrations
For the writers and editors of Pragati, Takshashila's online publication on strategic affairs, it's critical that the magazine is published on time. Before the team switched to Flock, managing content on such a large scale was extremely difficult because they used a bunch of different tools.
But since making the switch, they have been able to manage everything and ensure on-time delivery. The folks in the publishing team use Flock's Shared To-Dos to list their upcoming articles and assign them to writers, along with due dates. They also share Google Docs with peers and their in-house editors for feedback much more easily with Flock, as they can manage file sharing permissions from within the app.
Nidhi Gupta, the manager of the Post graduate Program, uploads book chapters, journal articles, podcast, videos, magazine articles on Google Drive and shares the link with her students on Flock. She even pins all important content, so that her team can find it easily under Files.
"Flock has organised all our conversations, files, and information in one app. This has helped us save a lot of time, since we're not switching between multiple tools and be more productive."
- Hamsini Hariharan
Today, Flock has become an integral part of Takshashila's culture, where the employees and students alike depend on the app for fast and effective communication.
More Stories