Industry
Vehicle Tracking
Teams in Flock
Operations, Product Management, Customer Service
"The whole team is always on call. So, we can make sure that there is no gap in customer needing help and customer care reaching out to us."
- Carlos T, Technical Support Manager
What's worse than having your vehicle stolen? Probably not being able to get it back. This is what GPS tracking company Ituran is trying to solve for its customers located in over 30 countries around the globe.
Over 1.3 million vehicles globally are fitted with Ituran's GPS tracking systems, and the company's customer service team gets more than a thousand calls a day asking for help. While the team can handle most queries on their own, they need to collaborate with the engineering team on certain technical queries. So, how does Ituran ensure quick response to its customer requests?
One platform for everyone
With Flock, the entire customer service team can find and connect with their colleagues quite easily. The team has set up a channel where the team posts technical queries and the engineering team responds promptly. The tech team also sends images, wire diagrams, and data files via Flock to explain things better to the customer. No more running around searching for the right person or waiting for replies on email!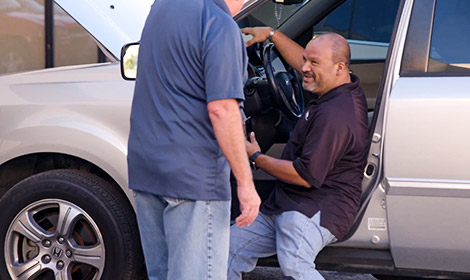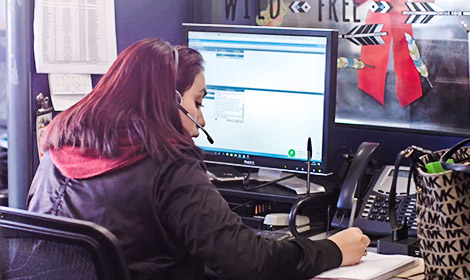 Why other tools don't make the cut
Before Flock, the team was struggling to find easy and effective ways to communicate. They tried multiple communication platforms and apps, ranging from Google Chat (now Hangouts) to Slack. But it was too much of a hassle to set up Google Chat and Slack, on the other hand, didn't allow them enough flexibility to take decisions within the app. When they tried Flock, they loved it and decided to stick with it.
"When I set up Flock and started using it, I realized this is all we needed. I could control my users and create specific channels to put them in. The admin powers of Flock were an immediate bonus for me." Carol L, Project and Integrations Director
For a team that's always on the field
Most employees in the Sales and Marketing team at Ituran are always on the field meeting customers for sales calls, training sessions, and conferences. And that's where Flock has been a boon for them.
"Flock allows us the flexibility to be able to work from anywhere and everywhere." - Efrat B, Sales Service and Marketing Director
Powerful tools and integrations
For Ituran's project management team, it's essential that all their systems are working, the website is up and running, and there is a steady flow of data. With Flock's IFTTT integration, the team can create events and take the action specified by the user.
"The most critical thing here is getting information to the right person quickly. And that's what Flock does."
- Carlos T, Technical Support Manager
In an industry that demands the fastest response to customer requests, Flock is helping Ituran stay on top of their game.
Start Your 30-Day Free Trial of Flock
More Stories