Headquarters
Richmond, Virginia
Industry
Nutrition Staffing
Teams on Flock
Marketing, HR, Business Development
"We have channels for sales, recruiting, marketing team and of course, a lot of 1-1 communication"
- Carly M., Recruitment Coordinator
Dietitians on Demand, a US-based nutrition staffing company, works with aggressive targets - they recruit about 300 dietitians every year and place them at healthcare facilities across the US. Since its inception in 2005, the company has placed registered dietitians in more than 500 locations throughout the US.
The company operates in a competitive industry where fast-paced communication makes all the difference. And for the company's core team of 11 motivated individuals who are always on the go, Flock is the tool that empowers them to succeed in their mission of feeding a healthy requirement in the industry.
To begin with, Flock has eliminated the need of unnecessary 'yelling through the door, and unexpected pop-up visits by another colleague', says Heidi W., Marketing and Communications Manager. Instead, the team uses Flock for more streamlined communication by creating multiple channels and via 1-1 communication.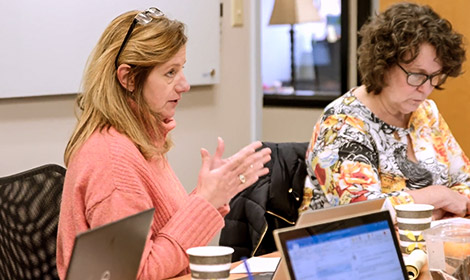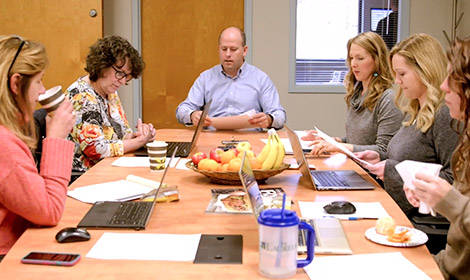 For the company's marketing head, Heidi, her job is always like working as a middle man between the recruiting and sales teams. And to be able to oversee both aspects of her job roles with perfect ease, Heidi depends on Flock.
Remote teams at the company too have found a way to stay connected on one single platform via Flock. For instance, the sales channel on Flock is always abuzz with updates from the teams on the field. All members of the team, on and off field, never miss an important update. The result? Shorter turnaround time. And obviously - happier clients.
"The mobile app is amazing for communication. Whether the team is working from home or running errands, every time there's a ping on Flock, one can immediately reply from their mobile app. "
- Carly M., Recruitment Coordinator
Flock works well for remote teams as it syncs across multiple devices and platforms.
Flock has not only helped the team work and collaborate better, but also connect with each other to enjoy some light moments in their fast pace work days. For instance, a part of the team was attending a food and nutrition conference in Chicago, and decided to stop by for a massive pizza. Heidi immediately posted the picture on DoD's Instagram handle, and bam! The picture instantly became one of their most liked posts.
Today, the company is an industry leader in clinical nutrition consulting. Their clients trust them so implicitly for fulfilling their requirements that the company assesses about 250,000 nutritionists every year, across the US. With so much responsibility riding on them, Dietitians on Demand trusts Flock because it enables the company to have the most efficient and fast communication to deliver that growth.
"It's become a second nature for us," signs off Ryan D., the President at Dietitians on Demand.
Start Your 30-Day Free Trial of Flock
More Stories