Industry
Digital Marketing Agency
Teams on Flock
Account Management, Sales, Tech
"For any start-up to grow and scale fast, communication and decision-making should be really fast"
- Arun Kumar, CEO
More conversions. Boosted revenue. Zero effort - reads the website of ConvertCart, a three-year-old company that crafts conversion optimization strategies for e-commerce businesses.
At any given time, ConvertCart is running thousands of tests, servicing clients across 21 industries. Throughout the various stages of the optimization journey, the company's customer service and internal communication need to be blazing fast. And that's where Flock comes in.
Why traditional tools don't make the cut
Without a platform such as Flock, startups like ConvertCart work with less helpful media like emails and WhatsApp. One of the biggest problems that ConvertCart faces, their sales VP, Shekhar Kapoor says, is to remain in touch with multiple people on different platforms. "You're talking to someone on WhatsApp, then get a ping on Skype and then you share files on email", says Shekhar, VP - Sales
With Flock and it's ability to support multiple teams with channels, ConvertCart has managed to bring all its diverse functions under one roof. The company has channels for different teams and different projects.
Better conversations and collaboration
For ConvertCart, that services clients across the globe, there is nothing more important than accountability. And that's lost when they depend only on emails for internal and external communication. "Basically Flock cleaned my inbox and it killed my WhatsApp," Arun.
The team is now building a feature called Intelligent Search (or intelli-search) that will increase website conversion rates by as much as five percent. For this, teams are dealing with the to and fro of information using Flock's lists, todos, and reminders.
For ConvertCart, what works wonders is that all this information - multiple to-dos, reminders, and tasks shared with multiple people are all accessible on a single platform, just a couple of clicks away. It's all contextual and accessible via the app sidebar or the Flock Drawer in a particular chat or channel.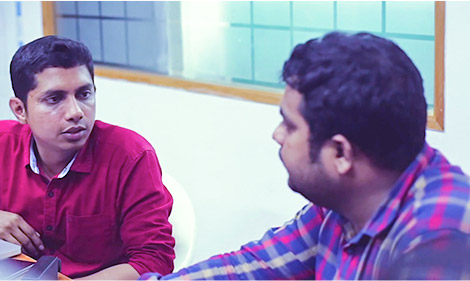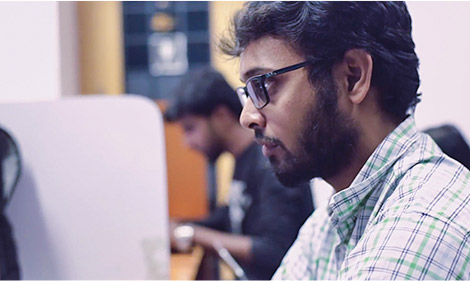 "The API provided by Flock is amazing and can be easily integrated with all our tools."
- Palani Chellappan, Tech Lead
Multiple teams: One platform
Teams at ConvertCart are always up to something new and ground breaking. The dev teams have one feature in research and another in development. QA team is always prepared for a testing that might come their way. The sales and accounts team is looking at increasing its user base by pitching to them, and receiving feedback in real time. The creative team is pushing the boundaries when it comes to engaging the company's users.
Flock is helping all these ambitious teams reach their goals by serving as one single platform for conversations and collaboration. One way teams at ConvertCart do this is by plugging in various integrations with Flock.
The engineering team, for instance, has integrated Sentry with Flock for error tracking and GitHub for code conversion management. Thus, whenever the team runs tests for its clients, they get instant notifications in Flock. It is this real-time tracking of issues that helps the team talk about issues and fix them in a considerably short turnaround time.
The Sales team too has plugged in an integration to track all the payments received. So, whenever ConvertCart closes a deal, the team gets a notification.Ultimately, ConvertCart is all about one ambitious e-commerce conversion project after another. And the one thing that keeps them all together is Flock. "Flock has worked wonders for us, and it has definitely been a game changer", Vivek, VP of customer success, ConvertCart.
Start Your 30-Day Free Trial of Flock
More Stories