industry
Healthcare,
E-Commerce
increase in productivity
30%
" I'm one of the power users of Flock here at 1mg. Flock is convenient and real time and is making communication seamless and easy. My entire team today is on Flock. "
- Prashant Tandon, CEO and Co-Founder
Flock has helped increase productivity for the team at 1mg by keeping teams on the move in touch with each other and enabling stakeholders across the company collaborate in real time.
1mg (previously known as Healthkart) is India's largest consumer healthcare company with offices in Gurgaon India. The team at 1mg is on a mission to make healthcare in India more accessible and affordable to the general public. In addition, 1mg is also striving to give the Indian population control of their medical care, by creating a multipurpose app that encompasses everything from diagnostic tests to the ability to connect with some of the best medical professionals in the country.
With a team of a few hundred people spread across multiple offices and in the field, however, communication can often be a huge challenge.
The company was experiencing this firsthand with the majority of its employees relying on disjointed instant messaging platforms and emails to keep in touch. So, in 2015, 1mg decided to switch to Flock, to improve communication across teams and offices. The perceived rise in productivity was apparent and almost instantaneous. Since switching to Flock, 1mg's employees have experienced an immense increase in efficiency across teams in the company. Gaurav Agarwal, the co-founder and CTO at 1mg described Flock as the ideal collaboration solution for his teams. "We have channels for everything from design to HR to hiring to leadership discussions. Flock has helped us reduce dependency on email and face to face meetings, and in turn that has resulted in a jump in team productivity."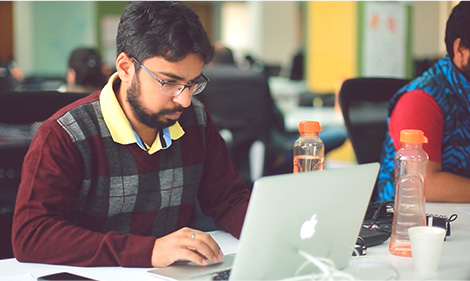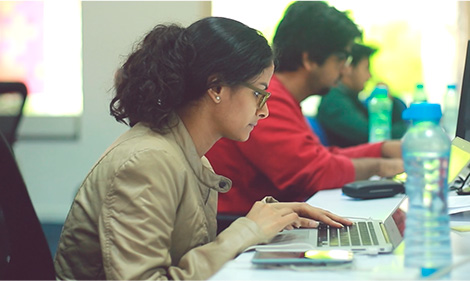 Particularly in the product design, as well as the sales and marketing functions, Flock's ability to connect teams that are on the move or spread out across locations has been widely appreciated. At 1mg, Flock is enabling marketing teams to execute effective campaigns and is helping the sales workforce in the field to always stay in touch with home base for important client updates.
Flock has also empowered unique business functions at 1mg such as diagnostics, and has been instrumental in helping team members of the medical and app content team with their content strategy where correcting errors in the content are concerned. Flock helps them get inputs from everyone and make changes in real time.
"The beauty of Flock is in it's simplicity. It is cross platform and is great at doing what it does, and it just works."
- Gaurav Agarwal, CTO and Co-Founder
Today, Flock has become a part of 1mg's work culture, with teams across the organization realizing the benefits of using Flock. In addition to using Flock to send out announcements to the whole company, the HR and Finance teams extensively use Flock to schedule tasks and gather data from the workforce by sending out polls and surveys. One of the company's most used channels is the 'Lobby', where the company's entire workforce catches up to talk about company going's-on. In a market segment that is ripe with opportunities to succeed, yet still filled with legal hurdles, government restrictions and several other challenges, Flock is helping improve an often ignored area of the company's work-life. It has revolutionized the way 1mg communicates; the company's workforce is more efficient and less busy, and now has time to take on other challenges, as the company aspires to grow and become an undisputed leader in this space.
Start Your 30-Day Free Trial of Flock
More Stories


Ensuring real-time collaboration and increase in productivity
Read the story