Meet face-to-face anytime, any place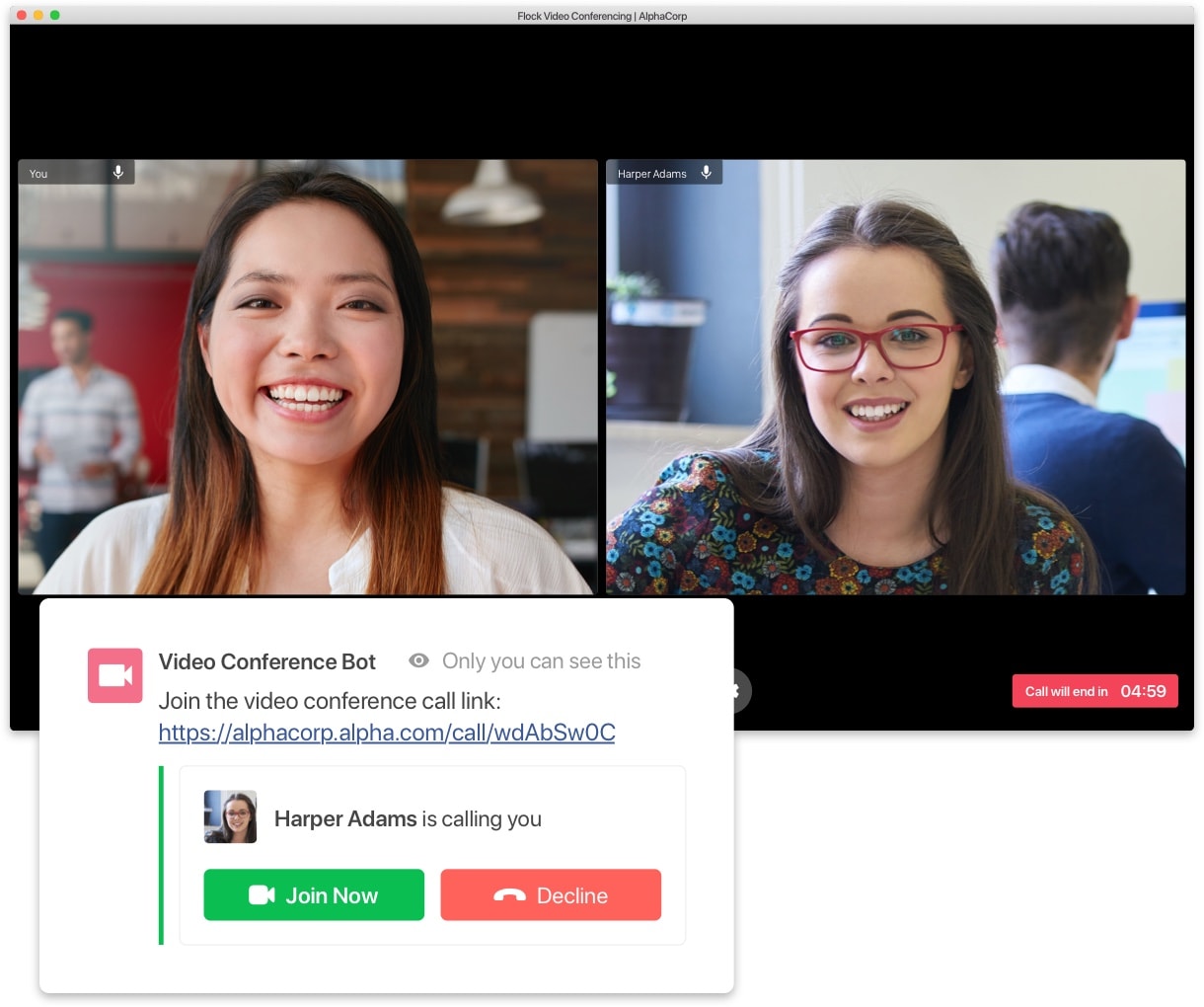 Connect from any device using our in-app video conferencing tool and meet with your team no matter where you are. Meet face-to-face for 1:1s and all-hands meetings so nobody ever feels out of the loop when they're out of the office.
Share more than just your screen

Share your screen during a video call to get into the weeds and discuss the details that matter. Need to walk your team through the monthly sales report? Share those numbers and solicit honest feedback in real-time. After all, sharing is caring—do it in-person from anywhere.

Make your voice heard

Voice calls make it simple to connect with colleagues or clients when you need to personally follow up or add more meaningful context to a chat. Initiate voice calls or send instant voice memos from within a channel and make sure everyone gets the message.
Start Your 30-Day Free Trial of Flock