Seek and you shall find it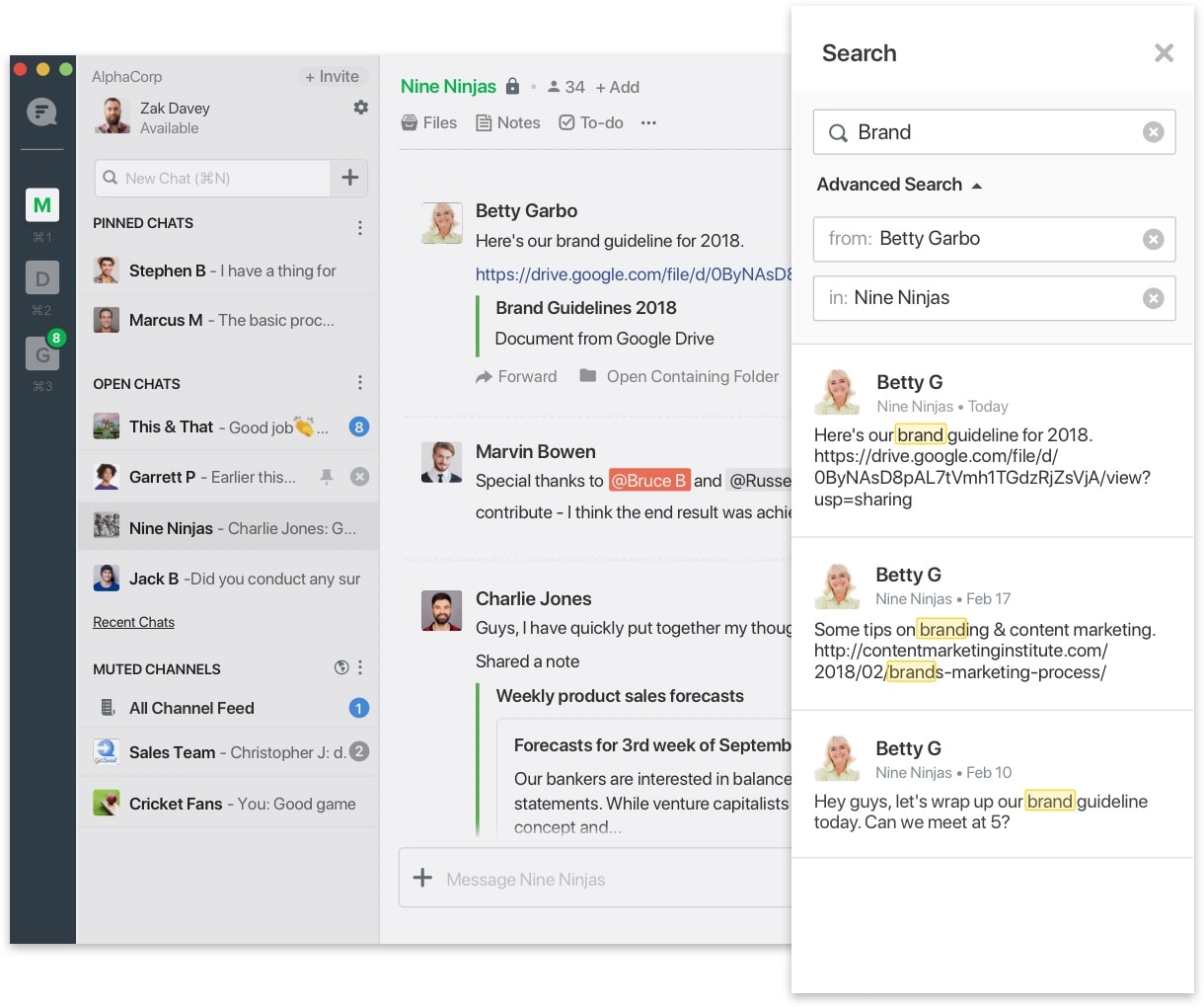 Flock makes it easy to retrieve information from conversations with teammates. Search everything from documents, images, links, notes, specific messages, and more. All of your work is searchable in Flock, making it easy to find and share information across channels.
Advanced search, better results

By default, Flock will search your channel history for all messages across every conversation. Use Advanced Search to further customize and filter your results, and then add them to your favorites so that your best work is always within reach.

Book it, pin it, share it

Flock lets you bookmark and pin important messages, files, links, and much more to a channel for easy access and future sharing. Everything you pin or bookmark in Flock can be viewed at the top of your chat or from your favorites. Now that's convenient!
Start Your 30-Day Free Trial of Flock