Work in your own space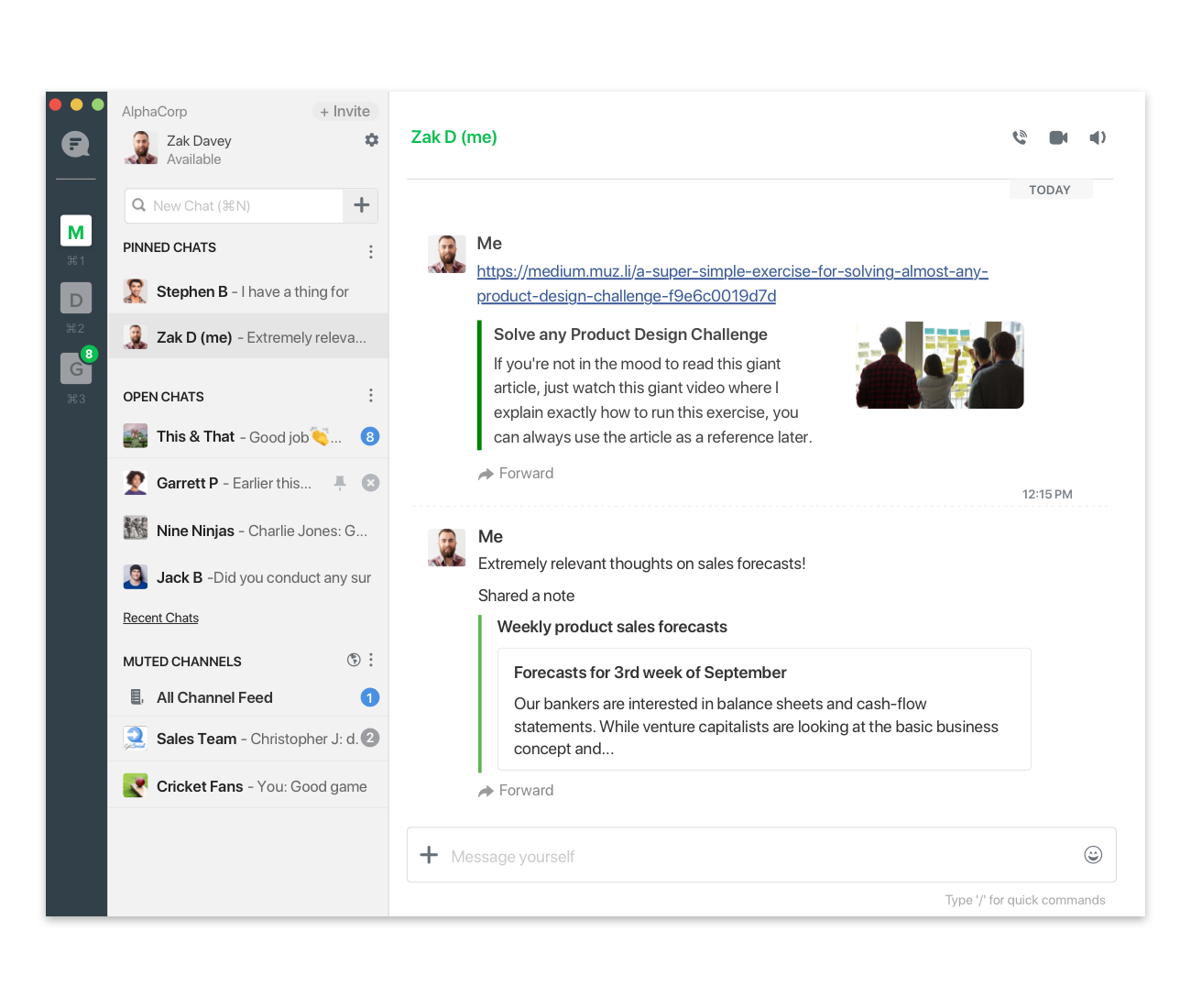 Home is where you make it, and your new home is where all the magic happens. Put your new Me Channel to work for you: take private notes, create to-dos, record your thoughts, and add reminders. Make it yours and make it happen.
Work at your own pace

Do your best work in your own space at your own pace. Got a killer idea but need to work on it before sharing it with your team? Keep your notes private until you're ready to share the big news when it counts the most.

Never fuggedaboudit again

Did you forget to follow-up on a project because you were too busy? Never miss out on what's important when your personal reminders and shared to-dos are always in sync. Set notifications and reminders and the Flock Bot will automatically notify you in your Me Channel.
Start Your 30-Day Free Trial of Flock