industry
Financial Services
increase in productivity
60%
"Email communication was slow and work would never get done in a timely manner. Flock has solved this problem for us. Since switching to Flock, we don't use email at all for internal communication."
- Pratik Patel, CEO and Co-Founder
Niftymillionaire is an India based company that works with customers to help them run a smart game when it comes to trading in stocks. CEO and founder Pratik Patel set out with a vision to create a platform for his customers to help them invest in the stock market, while providing them with sound advice, with an eventual end goal of making the middle class in the country financially secure.
However, like most companies in the market today, Niftymillionaire's biggest pain point turned out to be communication and working collaboratively across its two offices in Mumbai and Ahmedabad. They relied on emails and other divergent chat systems across both its offices to collaborate. However, this communication model was not viable for the company, and more importantly was not scalable for the ever increasing workforce. So the company made the decision to switch to Flock about a year and a half ago, and has never looked back!
Flock has become the bridge for Niftymillionaire's teams spread across two cities, and is helping them serve their customers more proactively and efficiently by making sure key stakeholders can connect and collaborate on investment portfolios, even on the go.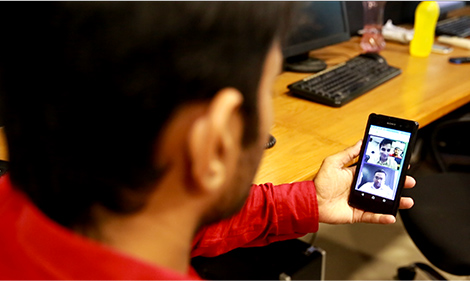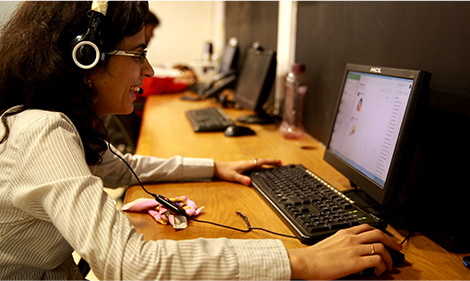 Being a financial company that serves a very wide customer base, Niftymillionaire receives a ton of emails in a day from customers, that need to be replied to on priority. Flock's channel messaging and file sharing features help the company's employees direct these conversations into the right channels, and attachments of portfolio screenshots and other details are shared with the concerned individuals on-the-fly. Individuals use to-do lists in Flock to keep track of team tasks and also to assign tasks to other team members.
"Flock has been incredibly useful for us. I use to-do's to assign tasks to team members and distribute work; we also use video conferencing to keep in touch with our other offices, and also to conduct trainings for teams that are spread out."
- Abhishek Raaman, Head of Strategy and Marketing
In a market segment that requires quick decision making and the need for key stakeholders to always be connected with each other, Flock is enabling and empowering the Niftymillionaire workforce in a way that email never could. It has changed the way Niftymillionaire communicates and works, and is helping the team push the boundaries of speed and agility as they strive to achieve their goals in the Financial sector.
More Stories